Bosch e-bike ABS
Bosch recently unveiled their anti-lock braking system to increase rider safety.
Based on their research of 500 cycling accidents, Bosch believe a quarter of pedelec accidents could be avoided with their anti-lock braking system, which increases stability through a combination of ABS on the front wheel while limiting rear wheel lift. The company believes controlled braking in critical situations will reduce both braking distances and lessen the risk of the rider falling over the handlebars – and therefore reduce injuries.
Bosch's research pointed to incorrect braking responses from cyclists as a significant cause of accidents; citing that 'safety is a pivotal factor for e-bikers and their environment,' the company devised the Bosch e-bike ABS system to optimise the braking efficiency of the bike by regulating front brake pressure.
Claus Fleischer, CEO of Bosch eBike Systems, said: "With front-wheel ABS, wheel speed sensors monitor the speed of both wheels. As soon as the front wheel threatens to lock up, for example in the event of a brake application which is too strong, the Bosch eBike ABS regulates the braking pressure and thus optimises the stability and manoeuvrability of the e-bike."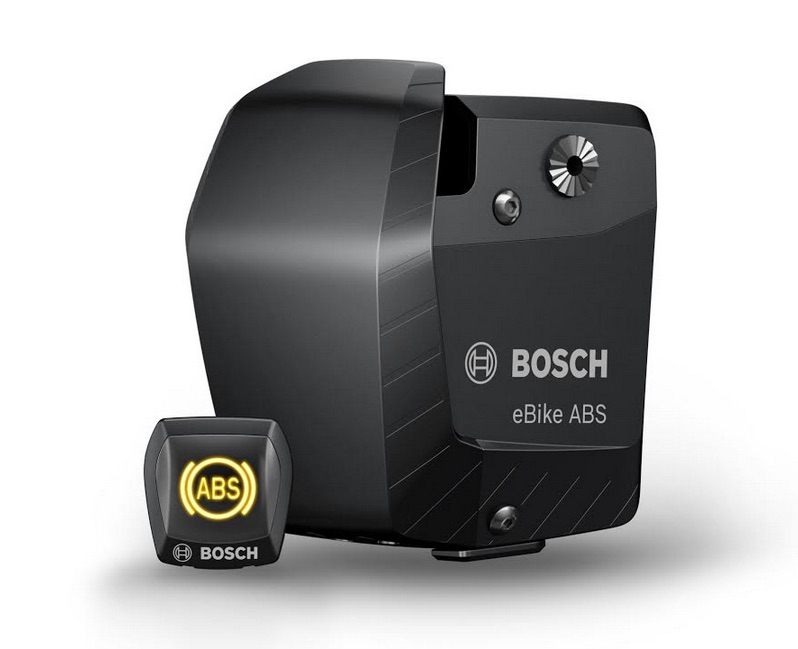 Bosch say this results in a "decisive advantage, especially on slippery road surfaces or on loose, wet terrain as it means that the pedelec can be slowed down carefully and brought to a standstill."
Fleischer explains how rear wheel lift is kept in check: "The Bosch eBike ABS reduces the braking force at the front wheel briefly, with the result that the rear wheel quickly regains contact with the ground. This lessens the probability that the e-biker will fall head-first."
Selected fleet partners will start a trial phase in autumn this year, with the system being more widely available from autumn 2018. Bosch say they will fit the ABS to 28" trekking and city bikes initially.
New Active Line/Active Line Plus
Also just announced are the new Active Line and the Active Line Plus, with a number of technical refinements resulting in a 'lighter, quieter and more compact' product.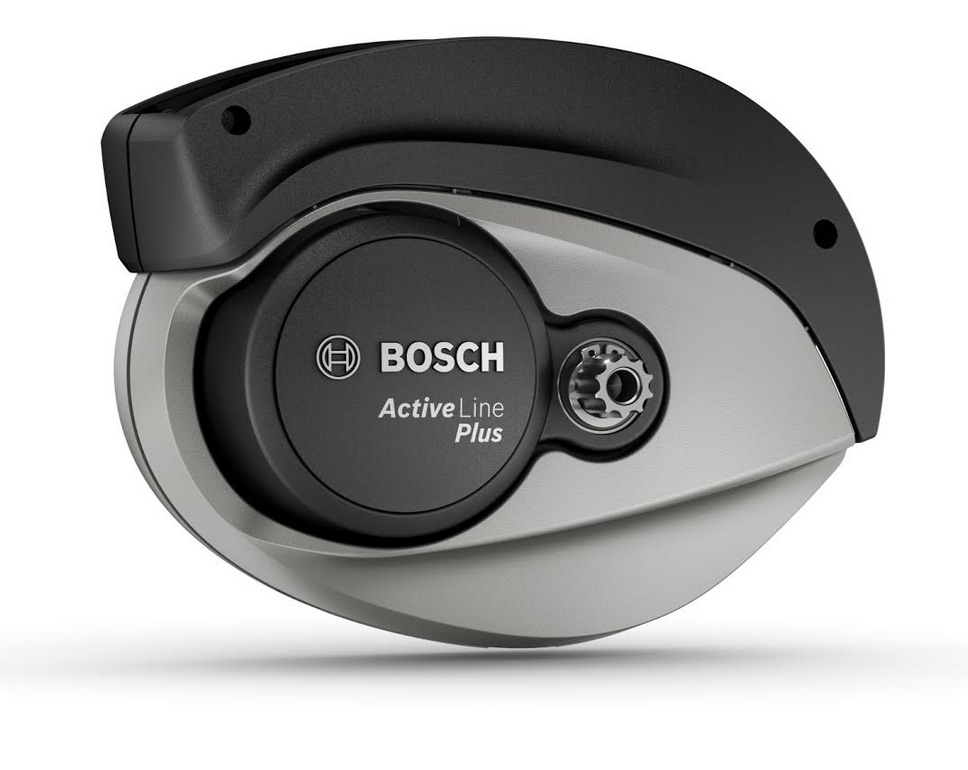 25% smaller than its predecessors for a more 'elegant integration,' quieter and with lower pedaling resistance, the new mid-drive systems feature reworked gearing for smoother riding and power delivery, says Bosch.
The Active Line weighs 2.9 kilos and Bosch say it will support with a torque of up to 40Nm – offering the more modest assistance of the two, Bosch say it is particularly suited to inner-city cyclists. The more powerful Active Line Plus offers up to 50 Nm torque and weighs 3.2 kilos.
Both systems will be available on 2018 models.
Bosch PowerTube 500
Following the streamlined aesthetics of e-bike design in recent years is Bosch's new battery, which is fully integrated into the frame.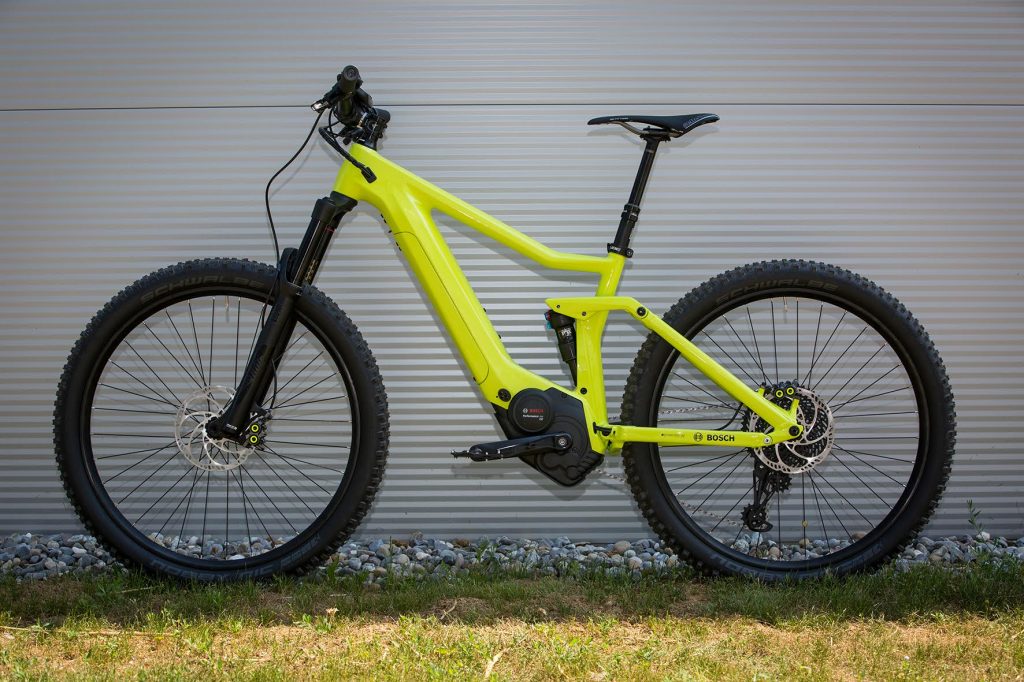 Fleischer, CEO of Bosch eBike Systems, explained: "The e-bike has established itself as a means of transport with a high degree of public acceptance. Integrated design, in particular, is becoming increasingly important. With the PowerTube we are setting new standards for pedelec users."
The PowerTube 500 has been designed for compatibility with a wide range of frame styles, with options for frame integration (it can be removed from the top, bottom or side) depending on the manufacturer's design requirements and can also be used with Bosch's DualBattery to extend range.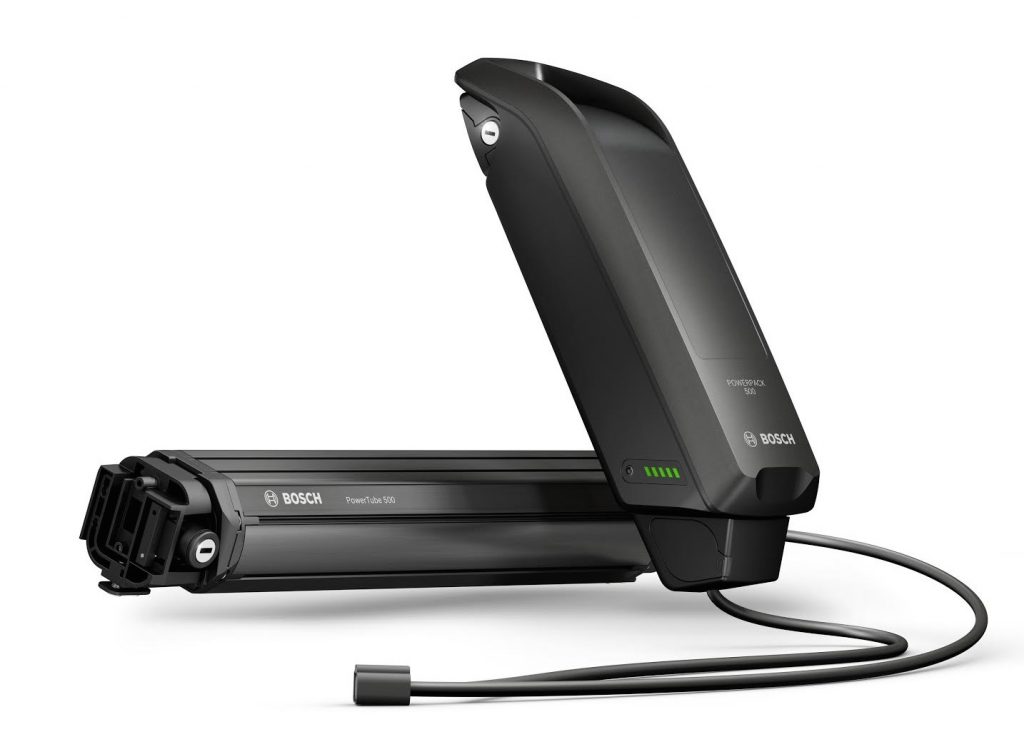 Removal from the frame for charging is by a two-stage release, with the battery not detaching fully immediately, to avoid any risk of it being dropped.
A company statement says: "A two-stage mechanism ensures complete safety and easy handling when the battery is being inserted or removed: when unlocked, the battery clicks out of the frame by about two centimetres and can be handled easily. A safety device prevents the battery from falling out. Alternatively, the PowerTube 500 can be charged directly on the bike."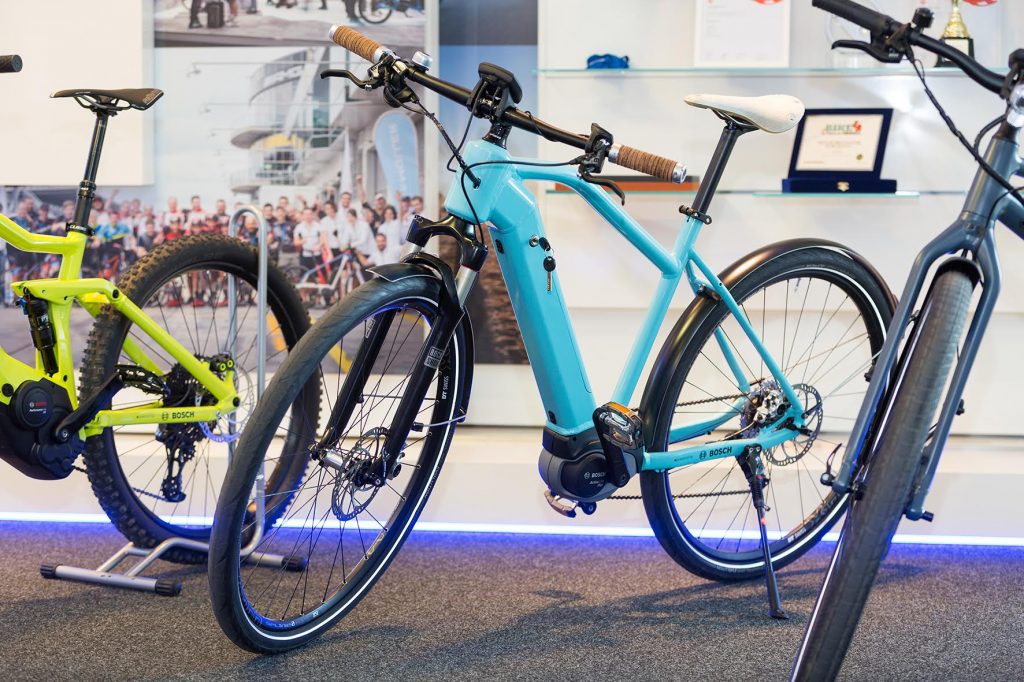 The 500Wh lithium-ion battery measures 349 x 84 x 65 millimetres and weighs around 2.8 kilograms, which Bosch says has an "impressive power density and is one of the lightest batteries currently on the market."