Matt Flanagan, managing director of E-Bikes Direct, talks to Pedelecs about the UK electric bike market in 2015 and why sales figures are surging ahead.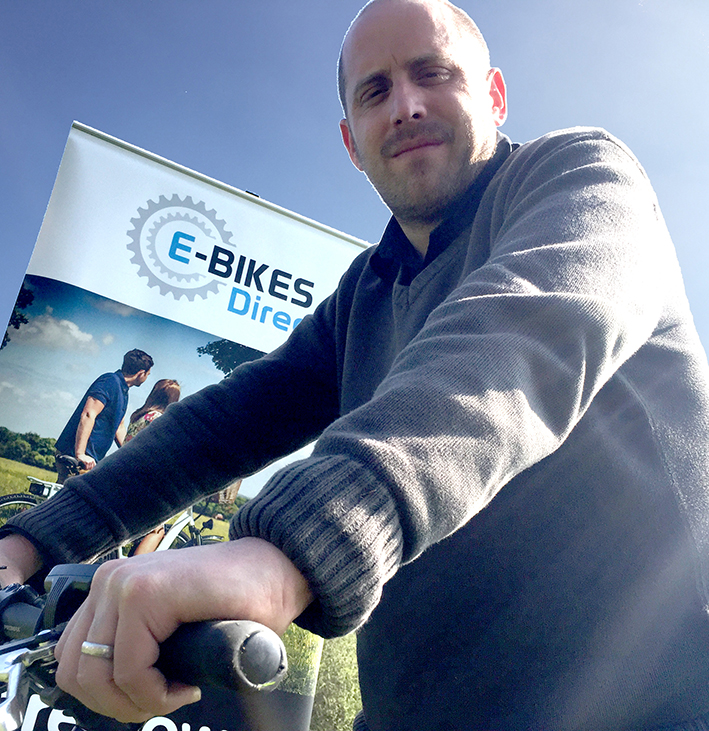 "If you ask me to sum up the current UK electric bike market in one word, it's 'exciting'.
We have seen the company grow by a third in 2014 alone, the fastest rate we've ever experienced, which is really exciting after 10 years in the business. And things are showing no signs of slowing down in 2015.
Recent statistics from HMRC also support this increasing demand, with 49,000 e-bikes imported into the UK between July 2013 and July 2014. Industry sources have cast some doubt on these figures and put the estimate slightly lower but whatever the correct answer, the volume is on the up.
The bike industry as a whole is recognising the growth of this segment and a lot of the mainstream traditional bike manufacturers are investing in research and development to be part of this growth.
So what is powering this dramatic surge in sales? A combination of factors have come into play, which show this boom will prove highly sustainable.
Cost is clearly playing a part. Today, E-bikes Direct can supply a good, general purpose, quality e-bike for less than £700, a price that customers find affordable, especially as one of the company's entry-level models, the Green Edge, has components typically found on bikes costing around £900.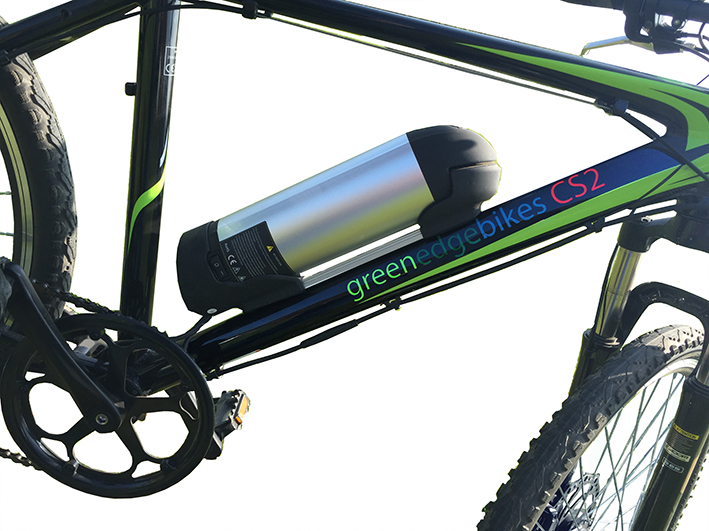 The Green Edge model is the result of several years' research into what features customers want to see on their electric bike, resulting in a bike custom-designed to be a light and attractive 'all-rounder' at an affordable price.
Sales across the entire range of e-bikes are growing significantly, including high performance electric cycles retailing at the top-end of the price scale but it is the bottom end of the market that is exploding.
Our company alone is selling over 1,000 bikes every year that are under £700. So sales of entry-level electric bikes are soaring as new cyclists pedal to greater horizons.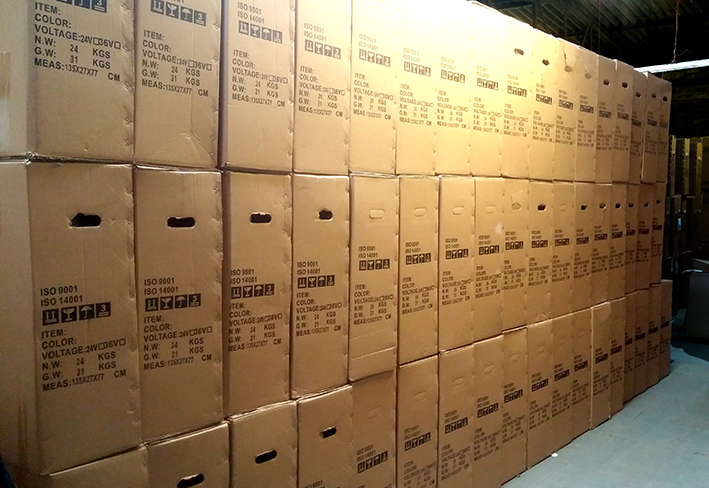 But there is far more to it than price alone, with lithium battery technology behind the advancements in mobile phone manufacturing having a part to play.
The first e-bikes featured huge, heavy, clunky looking SLA batteries providing the power. It wasn't the best possible look or ride. But as mobile technology has advanced, shrinking the size and weight of batteries needed to power phones, the same technology has allowed electric bikes to utilise smaller, lighter batteries.
By incorporating this technology into e-bikes, manufacturers have the ability to make them look as sleek and desirable as the traditional bicycle. With a discreet and compact power boost easily activated, riders are unconstrained by length and gradient of their journey.
The technology and design advances don't stop there. There is now a huge range of bikes that can suit all abilities and budgets. Folding, traditional ladies', hybrid, single speed, touring, folding MTBs and MTBs, using a mixture of torque and motion sensors to deliver power.
There is the 'right' style for anyone now. Renowned companies such as Bosch and Yamaha produce the electric components for some of the high-end bikes, whereas traditional manufacturer, Raleigh, are one of many that have brought their own e-bikes to the market.
On the back of the explosion of interest that followed the success of Sir Bradley Wiggins in the Tour De France, and the UK team at the London Olympics, there is also a sense that cycling is fashionable and entering a new phase of maturity. The government is helping to further drive interest by investing heavily in infrastructure of the cycle network.
Whereas electric bikes were seen as the sole preserve of the unfit, and possibly lazy, now their adaptability is starting to come into its own and the age range for e-bikes is broadening.
Most people like the freedom of not having to worry about distance and the reassurance of a helping hand on hills. The stigma of electric bikes being seen as the choice of idle people is truly lifting, as people realise you put in as much effort or as little effort as you like.
Younger people are recognising the versatility of e-bikes for travelling to work or towing children to school.  Commuters can now travel further distances – at faster speeds – without the need to shower when they arrive at work, without bearing the cost of public transport, motoring expenses and parking costs. The Government's cycle to work scheme is giving a big boost in assisting people to take the plunge into this low cost, environmentally friendly and healthy alternative commuting solution.
Not only are businesses seeing the benefits of a healthy workforce but also a reduction in local pollution levels and parking congestion. They are starting to realise the benefits of using e-bikes as a solution for day to day business – with a diversity of organisations, from healthcare, policing and local government through to events management, food delivery, universities and beach patrols to name a few – all reaping tangible benefits.
Much like other European countries, including Holland, we're finding personal transport in the UK is gradually switching to e-bikes as an economic and efficient method of transport while even seasoned cyclists who enjoy long outings at the weekend are beginning to explore the benefits. Many live miles from the spot they want to challenge themselves in, but with e-bikes offering a range of over 100 miles on some models, new possibilities are emerging. Instead of having to drive to their venue, they can enjoy a power-assisted journey there and back, saving on fuel emissions; a truly green exercise alternative.
E-bikes are also really good for those returning from injury, as well as people who have avoided exercise for a while and now want to find a fun way of regaining fitness.
We encourage our customers to visit our showrooms to test the many bikes we have in stock, from trikes to high-performance, crank-driven MTBs. Being independent means we can be objective in providing the right advice to suit each cyclist's requirements, whether it's an upgrade or a customer completely new to the world of electric bikes.
Knowing what brands and models will suit individual requirements and taking the time to ensure a customer is making a wise choice is important.  As is being able to reassure on the reliability and performance of the bike, which may destined for use anywhere in Europe.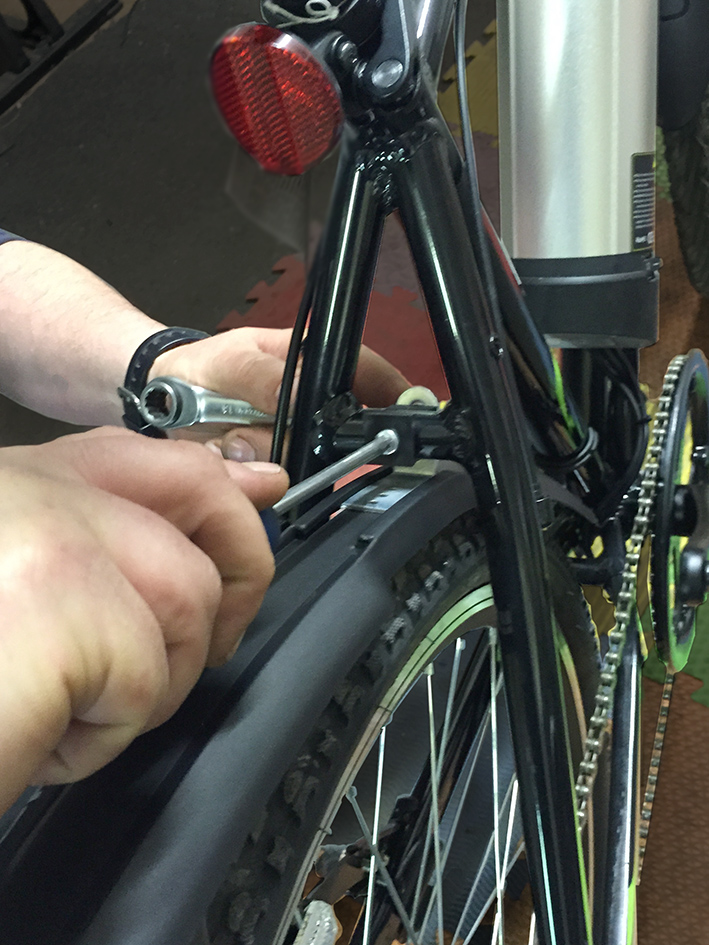 Our team of engineers assembles all bikes prior to delivery, can carry out routine servicing as well as dealing with any problems.
Although the cycling industry across the board has received a lift in popularity and sales, what is clear is that electric cycles are just taking off, and there's no sign of them losing steam."
Our thanks to Matt Flanagan for this interview.