KTM bicycles have been engineering and manufacturing in Austria since 1964, launching its first production range of e-bikes in 2009. That electric bike range now stands at over 60 different models with prices starting from £1899.
Louise Johnson, from KTM's UK agent Fli Distribution, tells Pedelecs what's new for 2017:
"2017's new season has seen the full suspension KTM e-bike range grow. The introduction of the Macina Kapoho LT, which benefits from KTM's new 160mm travel gravity cast frame, features plus size tyres and semi-integrated battery. The Macina Kapoho LT is available in 4 different models, in sizes 16″ 17″ 19″ and 21;" prices start from £3099."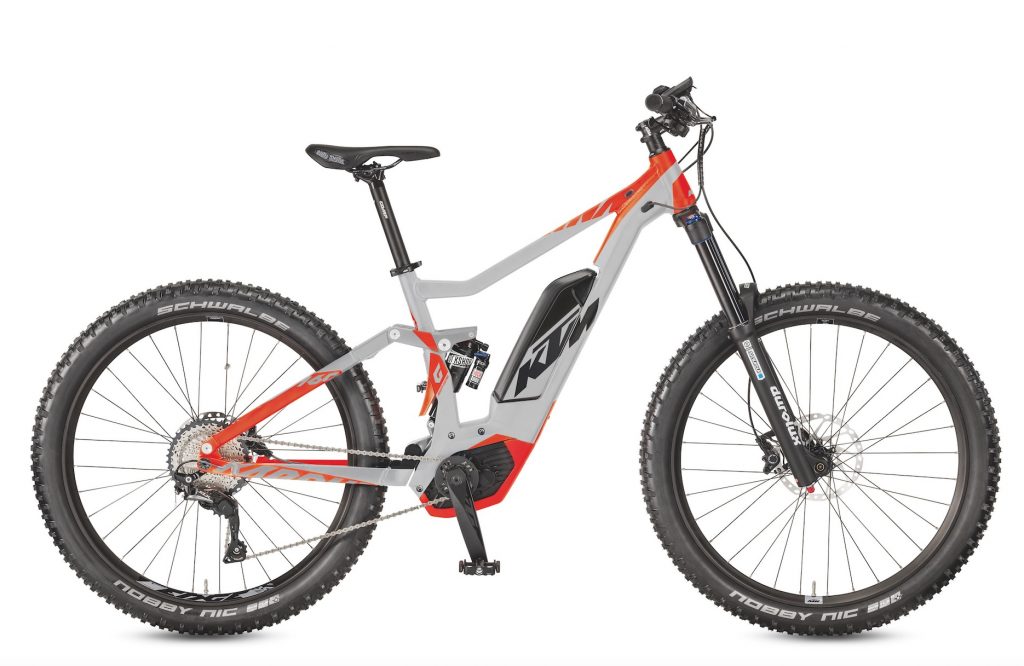 Also in the latest line up is the Macina Fogo, KTM's new high-end hard tail eMTB. This e-bike also features the new frame style for KTM – designed for a more integrated look – with 27.5+ wheels. Fli says the Macina Fogo: "Benefits from plus sized tyres, a performance spec and 500wh semi integrated battery. It's available in 15″, 17″, 19″ and 21″, in 3 different models and prices start at £3099″ and summing up: "this bike is as fast as it looks!"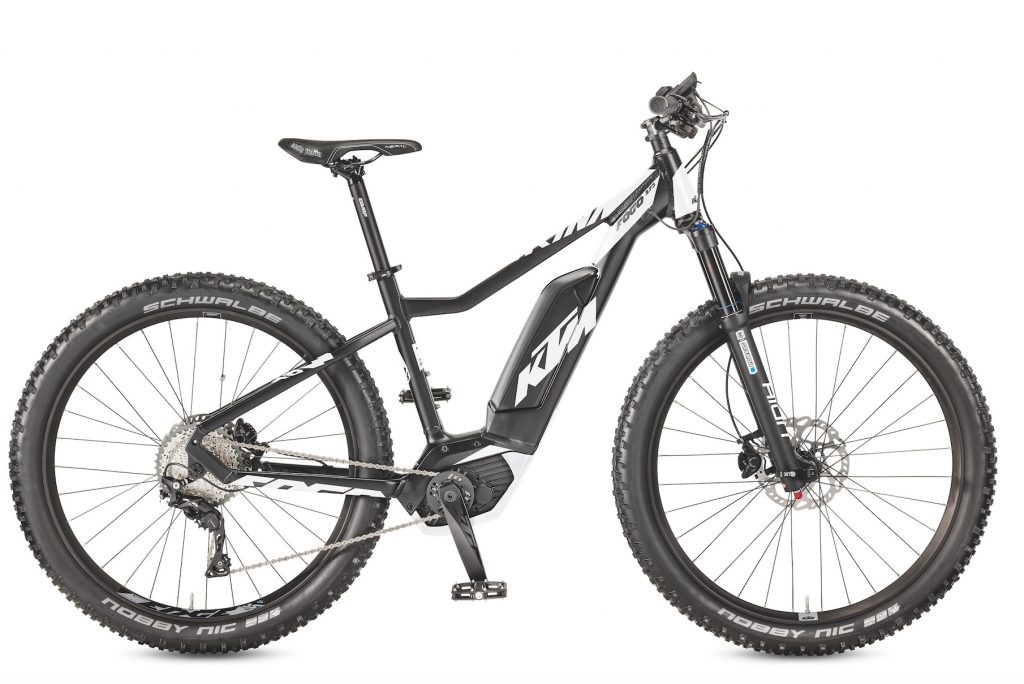 For urban transport, KTM have also added an entry-level city style e-bike to their range for 2017, the Macina Joy, which Fli says "sports the classical e-bike look". The road-ready Macina Joy comes fitted with lights, mudguards and pannier racks and the company it is available in various sizes in gents, ladies and step-thru frame styles and costs £1999.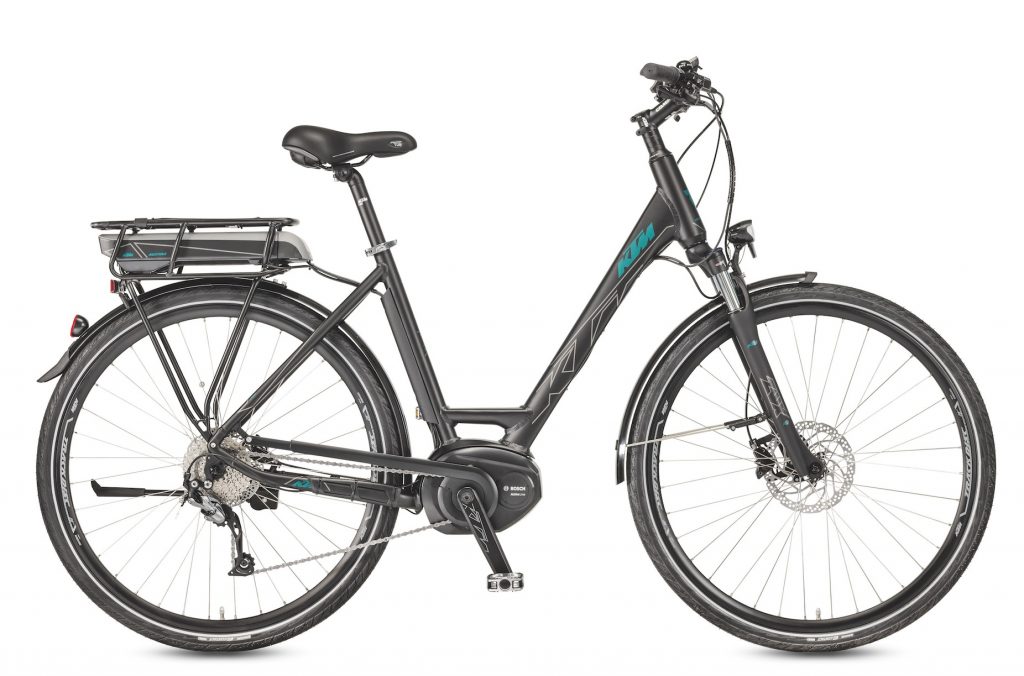 Also available through KTM dealers this year is the Macina Force E30. Louise Johnson says this bike is perfect for "e-bike users that enjoy using a full range of gears on their bikes".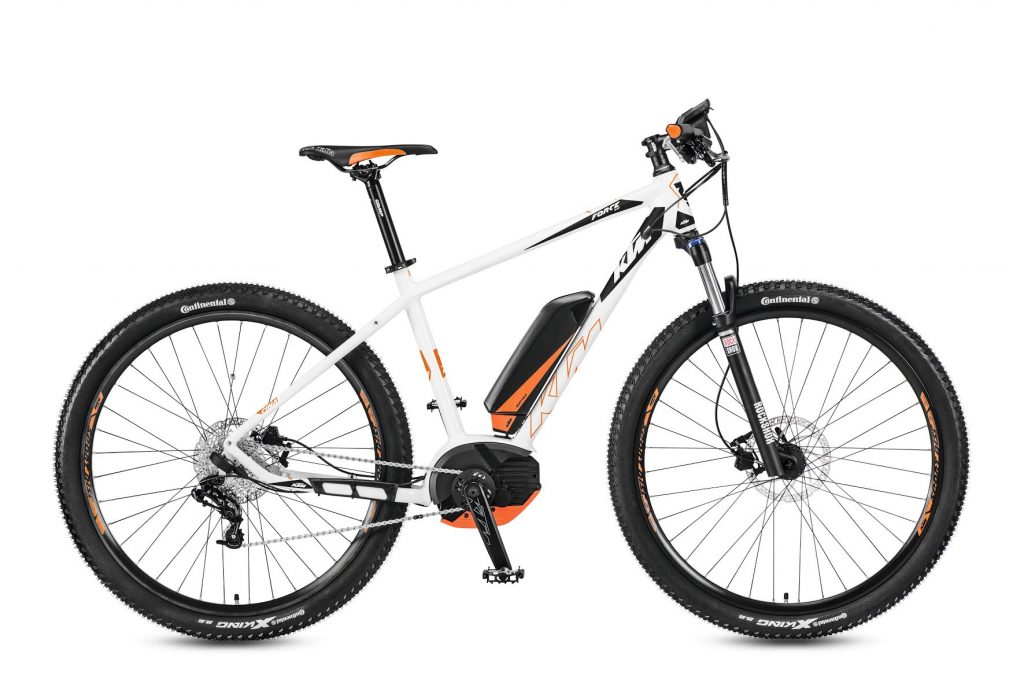 "The Macina Force E30 comes with 30 speed Sram GX1 and is available in either 27 or 29 inch wheels. This bike retails at £2399."