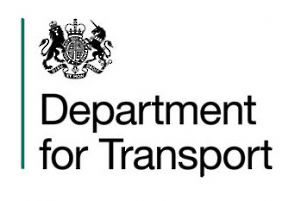 IVS (International Vehicle Standards), the DFT division responsible for vehicle safety, has today confirmed that although 'twist and gos' – electric bikes capable of being powered by a throttle – will require type approval from 2016, those with power cutting out at 15.5mph will "not be considered motor vehicles and will not therefore require registration, tax, insurance and rider licensing", said a spokesman to Pedelecs this afernoon.
Confirmation of the updated legislation's treatment of e-bikes with a throttle has been anticipated by the industry for many weeks, since the Electrically Assisted Pedal Cycles (Amendment) Regulations 2015" were announced in January.
As expected, the legislation is not being applied retrospectively; 'grandfather rights' are explained by the IVS as: "Legislation will not be applied retrospectively and therefore cycles with 'twist and go' used before 1 January 2016 will not be mandated to undergo any Type Approval processes. "
The requirement for type approval falls to overarching EU legislation for two and three wheeled vehicles, namely 168/2013.
2016 will therefore see type approval for the category of 'powered cycles' which include 'twist and go' e-bikes. The Department of Transport has told Pedelecs: "It is our understanding that twist and go cycles are classed as L1e­A, provided of course they meet all the relevant criteria from that category." The L1e-A powered cycle sub-classification criteria defined in Annex 1 of EU 168/2013 is as follows:
– cycles designed to pedal equipped with an auxiliary propulsion with the primary aim to aid pedalling and
– output of auxiliary propulsion is cut off at a vehicle speed ≤ 25km/h and
– maximum continuous rated or net power ≤ 1000w and
– a powered 3- or 4-wheel cycle complying with the above [supplemental specific sub-classification criteria] is classified as being technically equivalent to a 2-wheel L1e-A.  (Any other vehicle outside of this classification falls into the '2-wheel moped', L1e-B.)
IVS state "there is a staggered set of dates for each category to obtain type approval and these can be found in the annexes to the regulation."
Type approval can either be obtained by a vehicle manufacturer approving in volume (the UK type approval authority is the Vehicle Certification Agency) or by an individual seeking a Motorcycle Single Vehicle Approval, conducted by the Driver and Vehicle Standards Agency (DVSA).
David Miall, of the FreeGo Wisper Group, believes the cost of type approval will prove prohibitive for companies selling smaller volumes, he told Pedelecs: "Smaller companies selling smaller numbers of e-bikes will not be able to afford type approval. We will go ahead and cover. It will probably add about £15 to a bike. We will amortise the cost over our annual production."
As part of the 6th April amends to EAPC legislation, 'marking' or manufacturer's plates, will also require the plate to show the maximum assisted cut­-off speed, in addition to the existing requirements of manufacturer, battery voltage and maximum continuous rated power.
Other amends to the Electrically Assisted Pedal Cycle legislation are an increase in the motor power permitted (200W to 250W), an amendment to maximum assisted cut-off speed (15mph to 15.5 mph), removal of the weight limits and the inclusion of cycles with more than three wheels.
IVS also clarified: "There is no change to the law with regards to age, that remains in place, no person under the age of 14 may ride an EAPC."