A key player in the global automotive R&D and drivetrain technology fields, ZF Group, has formed a joint venture with Magura, BrakeForceOne (BFO) and Unicorn Energy to develop electric drive solutions.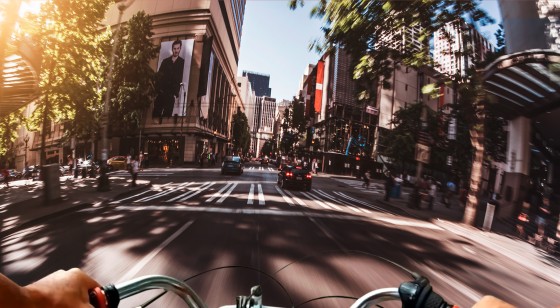 With a stake of 48 percent, ZF is the largest shareholder of the Tübingen-based joint venture. It has a workforce of 137,000 across 40 countries and invests 6% of its sales in research and development. The areas of expertise for the other partners include two-wheeler component technology and services (Magura, BrakeForceOne) and battery technology (Unicorn Energy).
The goals of this joint venture include developing, manufacturing and selling products for the e-mobility market.
Dr. Stefan Sommer, CEO of ZF Friedrichshafen AG, explains: "With this joint venture, we aim to redefine electromobility in the micromobility sector for two, three and four-wheeled vehicles."
ZF believes "that there is great future potential in the field of micromobility and this applies equally to the transport of people and cargo. Studies have already predicted enormous growth in the use of electric lightweight vehicles by 2030, particularly for city centre logistics. The joint venture is ideal for serving the micromobility market."
Zukunft (German for 'future') Ventures GmbH, a venture capital subsidiary of ZF, was founded last year to 'drive tomorrow's mobility.' A statement explains: "The company has a clear mission: investing in companies that are active in technology fields relevant for ZF. These companies, which are often smaller but already well-established, receive support from a strong partner, and in return, ZF will have greater access to sustainable technologies that will keep it one step ahead of the competition."
"Over the last few decades, our innovative braking systems have played a major role in shaping the evolution of the bicycle, especially mountain bikes and e-bikes," explains Magura's CEO, Ralph Berndt. "Our e-mobility expertise is characterized by extensive know-how and strong partnerships within the Magenwirth Technologies Group. This joint venture will help us create new dimensions with e-mobility."
"We have joined forces to pool our complementary skills and knowledge in order to develop products for the strong growth in the electromobility market," adds BFO CEO Frank Stollenmaier.
Unicorn Energy has further technology for electromobility in its portfolio. "Our core competencies are the development and standardization of battery systems with focus on infrastructure, energy management and communication. This is why our products are ideal for cross-divisional usage of mobile and stationary battery applications," comments Michael Preiß, CEO of Unicorn Energy. "In the joint venture, it is through that expertise that Unicorn Energy will live up to the complex requirements of electromobility."