Lincolnshire-based electric bike manufacturer, Batribike, recently unveiled the pre-production versions of the latest additions to their range at the Cycle Show.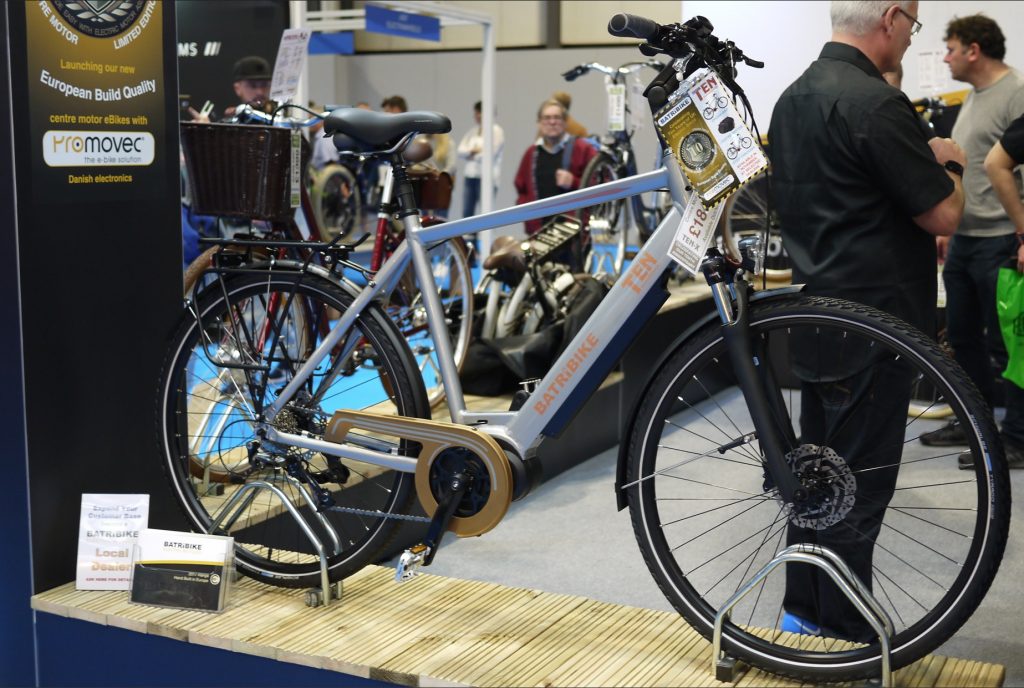 The limited-edition centre motor models mark a significant milestone for a company that entered the UK electric bike market in 2007.
The cross-bar 52cm frame and step-through 48cm frame both come equipped with a 70Nm ProMovec centre motor with either a 10.4Ah or13.6Ah (for an additional £190) Panasonic battery.
Only 50 of each model are being produced and will available from the beginning of November with an RRP of £1849 and 3-year warranty on the motor.
A company statement says: "The new Batribike Ten, named for the landmark birthday of the company, has managed to make the connection between its high torque centre motor, and a throttle drive system for the first time allowing the combination of the two to deliver a sophisticated and smooth center motor e-bike experience.
This now allows those looking for the smooth and refined ride that a centre motor delivers, to be combined with the half grip twist control for easy access to walk assist or for a boost in power whilst pedalling. Before now, centre motors have been exclusively coupled with pressure rather than rotational sensors, limiting the power assist to periods of active cycling, however this new system designed for the TEN, gives those needing an all-important boost to get up and riding from a standstill start, the ability to take advantage of an initial unsupported boost up to 4mph, before it then smoothly adds power to the riders pedal rotation for the rest of the ride. "