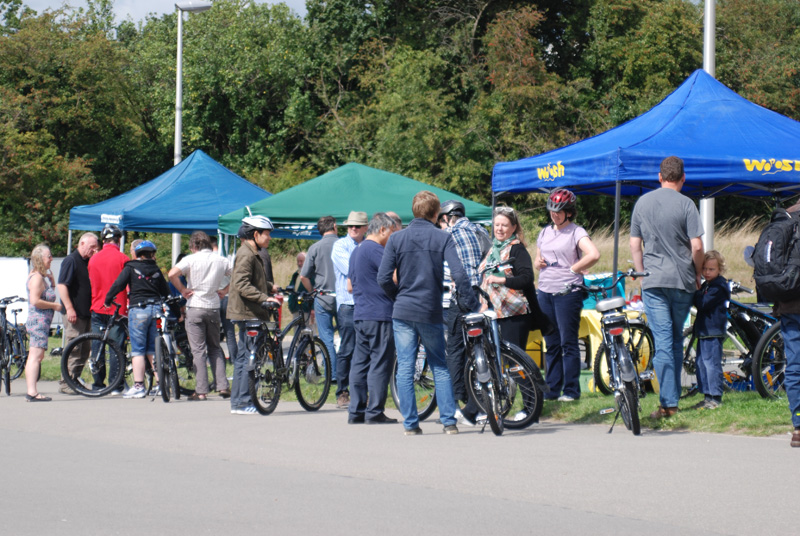 The excellent facilities at Redbridge Cycle Centre, favourable weather and the latest electric bike models ensured a busy afternoon for all who attended the circuit on Sunday.
Against a dramatic city backdrop, the tarmac circuit at Redbridge has been built specifically for bike events away from the traffic on public roads.
The latest 'try an electric bike' event there was hosted by Woosh bikes, alongside 50cycles and Cyclezee who demonstrated their 2014 models.