With people of all walks of life – and fitness levels – buying electric bikes, we thought it would be useful to conduct a group review of a few of the latest e-bike models.
We asked four members of the Pedelecs forum to volunteer their time at the recent Redbridge event so that prospective buyers could read the differing viewpoints and experiences of several people to aid their purchasing decision.
What the manufacturer says:
Sporty design with a silent, powerful electric drive that lasts the distance – the hybrid bike leaves nothing to be desired for all kinds of long-distance touring.  Retails in the UK at £2100 and distributed by Cyclezee.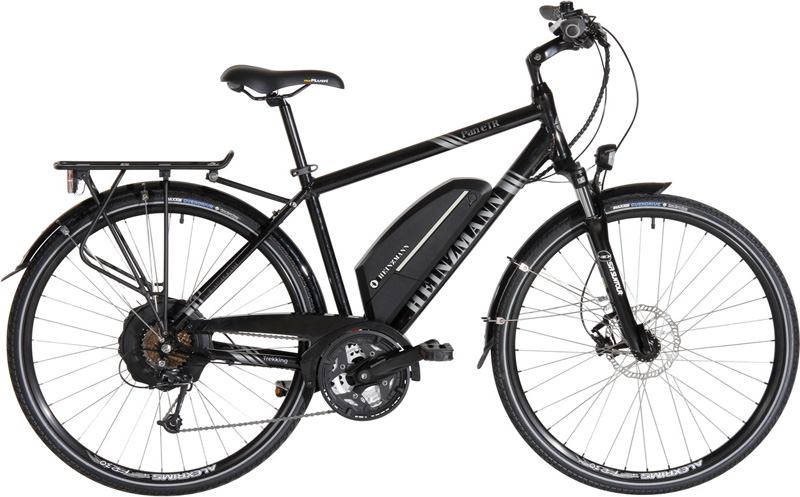 Our testers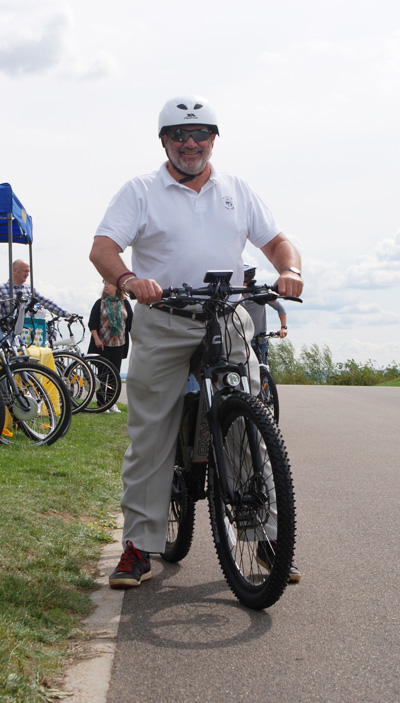 The Heinzmann PAN eTR was tested on Redbridge's tarmac circuit by four members of the Pedelecs forum, who are:
D8veh, who describes himself as "61 years old, not particularly fit, 102kg and a very experienced e-biker".
Saneagle, a "45 year old of average fitness, weighing 105kg".
Teejay, "aged 59, retired and uses his Kalkhoff e-bike as his main transport most days".
And finally AJB9, "68 year old, retired police officer with two metal hips, slightly arthritic knees, fairly fit".
We asked our testers to give you a flavour of who they are to enable prospective purchasers to draw any comparisons to themselves in terms of fitness, physique and how a tested bike handles in each case.
We also asked each tester to judge the bike on a number of points, summing up with a star rating out of 5, with 5 being the highest possible score.
First impressions – how does the bike look?
D8veh: "Looks nice and purposeful."
Saneagle: "Not my ideal looking bike, but for some it would be fine."
Teejay: "Neat and understated. Nice to see a bike with mudguards, lights and rack, making it practical."
AJB9: "Good looking bike with the controls well laid out and easy to use."
Overall group star rating for aesthetics: 4.25/5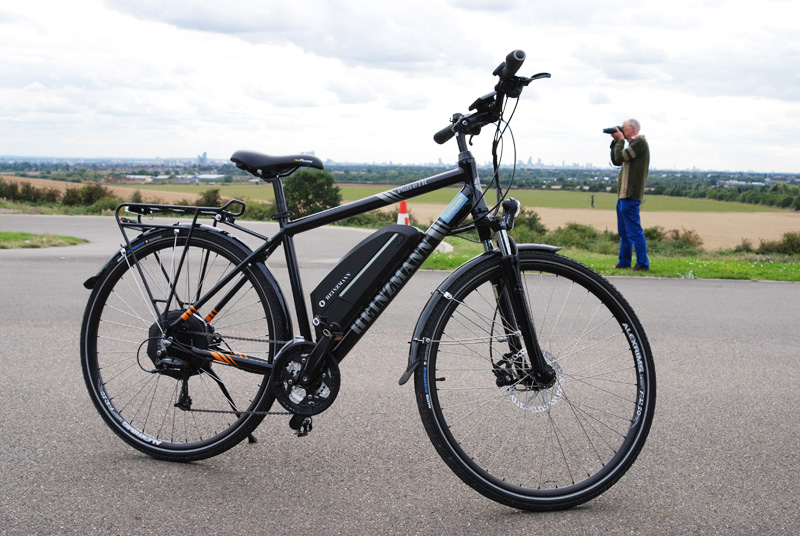 What do you think of the build quality?
D8veh: "Looks excellent; only the mudguard stays look a bit out."
Saneagle: "First impressions: looks OK."
Teejay: "Excellent. Very neat welding on the frame. Shame the bell had broken!"

AJB9: "Very good, brakes worked well on the test ride and gear changing was easy and smooth."
Overall group star rating for build quality: 4.5/5
How did it ride?
D8veh: "Very smooth, comfortable and neutral. The steering and general handling of the bike was perfect. Accelation scored a medium from me, but was smooth. However the cruising was fast and comfortable with excellent braking. I can't fault changing gears, or ease of operating the controls – both excellent. I'd therefore say the best feature of the bike is relaxed, high-speed cruising."
Saneagle: "The only issue for me was the steering was too light, I did not feel too safe going around bends. That said it tackled hills OK, the acceleration was fine and the cruising was good – particularly because the type of tyres on the bike meant it rolled excellently – I was impressed with that. Braking, changing gears and ease of controls – all good. The bike's best features I would say are the ease of rolling and the digital display."
Teejay: "Fairly light for an electric bike, but a feeling of solidity nonetheless. Well balanced. Moved off quite smartly without having to pedal far. The steering and general handling was neutral and unobtrusive – which is very good – like a good suit, unnoticeable. Hill-climbing and acceleration I felt were pretty good and cruising was effortless and comfortable. The braking was powerful and true, although it felt a bit harsh sometimes. Gears – went in every time, no problems there. Controls are good and simple; I liked the LCD display. There wasn't anything I didn't like about this bike. Its best feature is the motor – a broad spread of power and almost silent."
AJB9: "It was a smooth ride and also easy to ride without power. It climbed the hills with ease and the steering was smooth and positive. Acceleration was good and really smooth with comfortable cruising. Braking followed suit with no snatch or jerking. There were a few clunks on changing gears, but maybe that was me. I did find the controls very easy to operate. Overall, I'd say the bike looks well-made and I liked the well laid out controls."
Overall group star rating for the test ride: 4.25/5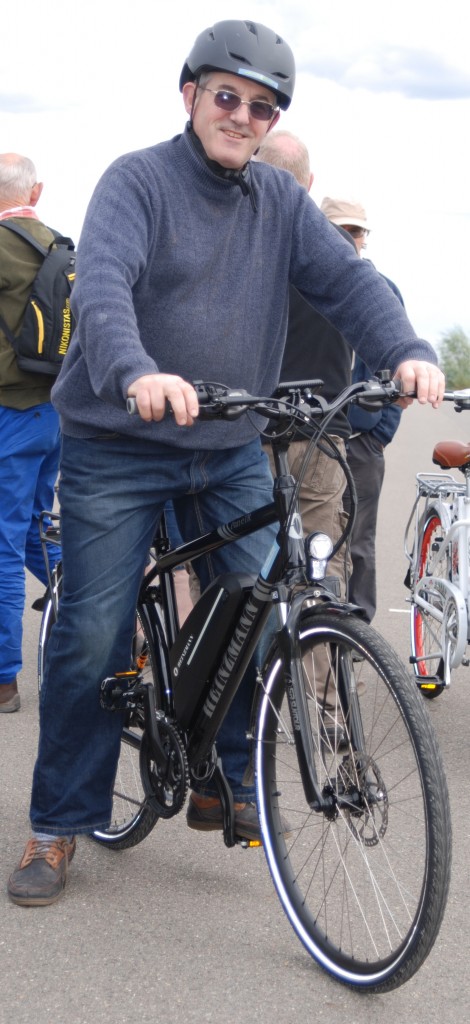 Do you feel it is good value for money?
D8veh: "Yes."
Saneagle: "No"
Teejay: "Reasonable. Any bike priced at more than £2k is dear in my view, but you pay for quality."
AJB9: "Yes."
What sort of person and lifestyle would this bike best suit?
D8veh: "Somebody that needs a fast commuter."
Saneagle: "An everyday commuter, but I'd say for short journeys."
Teejay: "The bike is best suited for general road use and commuting but with the exposed chain and derailleur not so suitable for all-weather use."
AJB9: "Those looking for a commute bike or a good cruiser."
Our thanks to D8veh, Saneagle, Teejay and AJB9 for their time and help with this group review.
Editorial product shot courtesy of Heinzmann.