It gives a good and accurate description. It omits the amp hours of the battery, it is 8.5 amp hours at 36V The motor is rated at 250W.
The welding is neat and looks strong, the frame is alloy.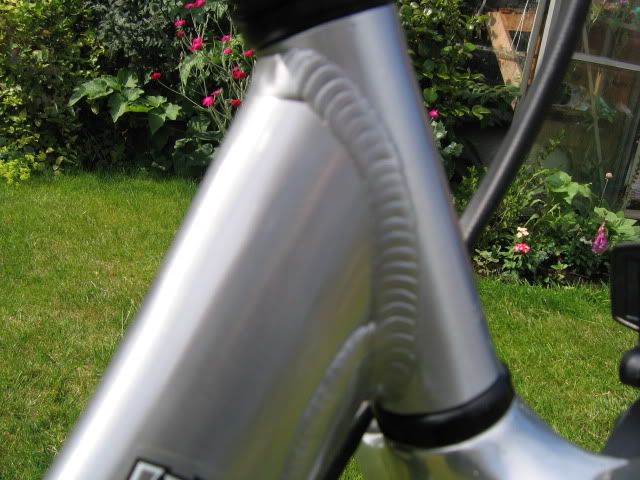 The folding mechanism is robust.
A six speed Shimano gear set is fitted, the overall gearing is a bit low, but it is a folder.
http://i182.photobucket.com/albums/x306/twoandaquarter/parts/IMG_0004.jpg
The saddle lifts to remove the batterywhich is locked in place.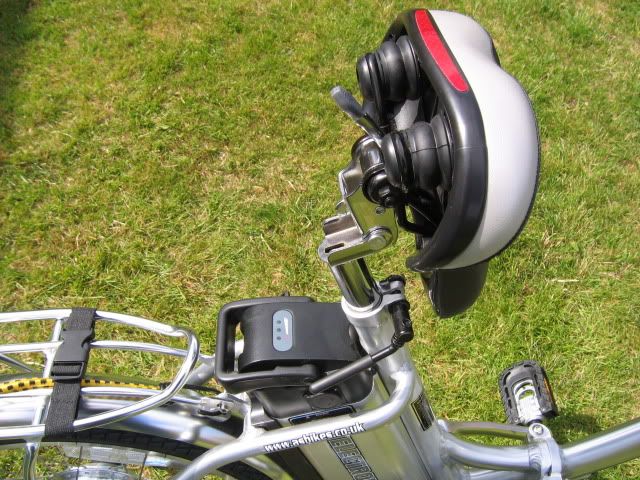 The forks have suspension and are made of steel.
I have only done local riding so far so I cannot comment on battery life.
It climbs the local hills well with a bit of leg work, nothing to streneous, and I weigh 18 stone, this is one of the few folders that could take that weight.
The tyres are chunky with a road pattern and it comes fitted with a bell, rear carrier, and side stand.
I am impressed with the quality of the overall build, everything seems to be well put together and well finished. It is early days yet but I will report back with any problems.
The waranty is 12 months and 24 months on the frame. The battery is 12 months warranty but they will give a pro rata discount in the second year. A new battery is £180. That's right £180 for a 36v Lithium battery.
The workshops are well stocked with spares and all repairs are carried out on the premises, parts can be supplied by return of post.
This is a small family firm who only sell folding bikes, e-bike and non e-bike.
The cost is £645 inc VAT and they are avilable to collect or by carrier.
The cons?
It would be nice to have a higher gear or a double cfrank sprocket, I don't know if this can be done.
8.5 Ah is OK but 10 Ah would be better.
No lights are fitted as standard, but then they cost me less than a fiver to buy.
All in all, I am quite happy with it, (I should say them, we bought two) I know there are better bikes at a higher price, but in terms of value for money they fit the bill.
Geoff