After today,
http://www.pedelecs.co.uk/forum/threads/how-many-people-are-using-there-e-bike-off-road.15780/page-21#post-249975
I can't recommend it enough.
After much research and shall I shan't I, I recently made the switch from tube to tubeless.
Over the last few weeks, the lad that I have been riding with has had several punctures and I haven't, which I guess is in it's self is a kind of a meaningless statement, then today things changed, and the bike was in this mess when it happened.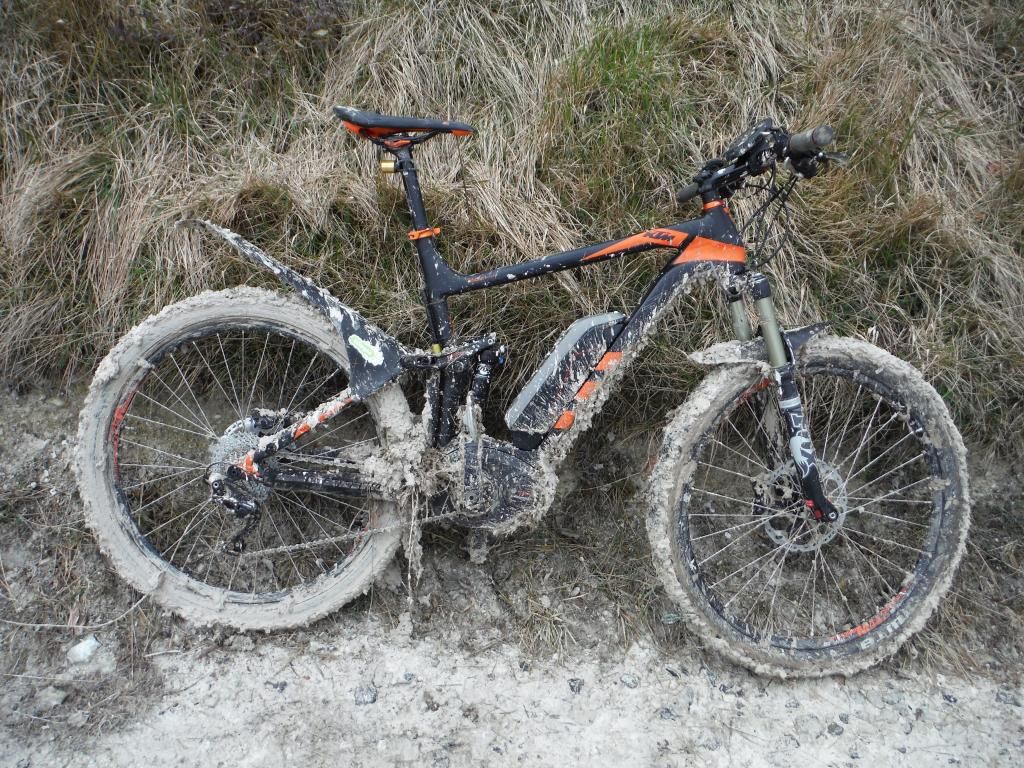 Quote from above link.
"Next up was a WTF moment when what looked like a dry track turned out to be pure mess. To add to this misery, there was a suddenly a massive pshhh noise, followed by a long hissing sound. I stopped the bike, looked at the rear wheel and the crud that was on it, and just thought NO!!! Flint is a real nightmare to wet tyres, and sure enough a big hole! I have just switched to tubeless set up, and I was already starting to think that this is going to become a big disaster. Trying to remove the tyre from this muddy wheel, and install a tube was not going to be easy. Now this is where the Stans tubeless set up has won me over. I turned the wheel to find the hole, put me finger over it, and the air began to stop coming out. With that, I turned the wheel further with the hole now at the bottom of the rim, my thumb still on it. I held it for about a minute, removed my thumb, and the hole was sealed. Quick use of the mountain Morph pump, and I was away again. I can't recommend going tubeless enough."