Hello and thanks to everyone who has contributed to this wonderful treasure trove of ebike inf
f course the more you know the more you realize you don't know!
So as expected with the cheap kit I have the PAS is either off or full speed.I want to upgrade the controller + display for more flexible settings and need to know if it's best to go with 7A ,14A max or 12A,25A max controller if the battery is 36v10.4A. Motor is "250"watt. Mainly used on the flat with occasional short climbs,pottering speed of 15mph .May occasionally have to carry shopping so total weight possibly 125kg.
Thanks in advance.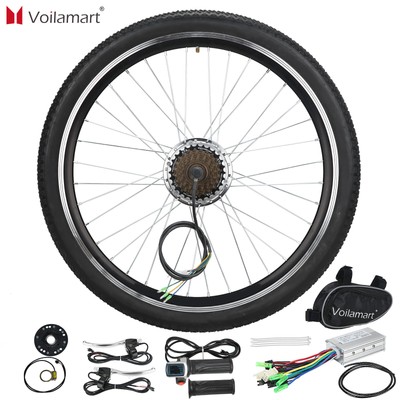 Power: 250W / 36V. You'll be out cruising along at16 mph without a sweat! 8 point Crank speed sensor for High Efficient pedal assist. 36V/250W super power brushless geared hub motor. 1x Pedal Assist Crank Sensor.
electric bicycle brushless controller with LCD meter for 24V and 36V e-bike conversion or replacement. it is torque simulation controller which can strenghens the torque.

www.greenbikekit.com
https://www.greenbikekit.com/motor-controller/kunteng-kt-48v-36v-500w-motor-controller-for-lcd-led.html
Current controller.