They certainly look interesting
If these flashers aren't heavy enough to make the springs sag, these could turn into indicator lights. I'll have to find some which just flash red: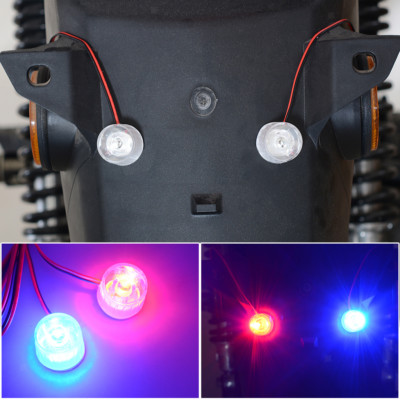 Mode: Constant + Strobe. 1 Piece LED Strobe Light (2 Bulbs). Can be installed At any position in electric car, motorcycle, atv, cars, etc. as running lights, fog lights, brake lights, warning lights, and decorative light.