Deleted member 4366
Guest
I like my Xiongda motor, so I decided to build a decent bike with one. My £5 Trax bike is OK, and I enjoy riding it, but I have this frame sitting around, and you can't beat decent suspension for a long ride.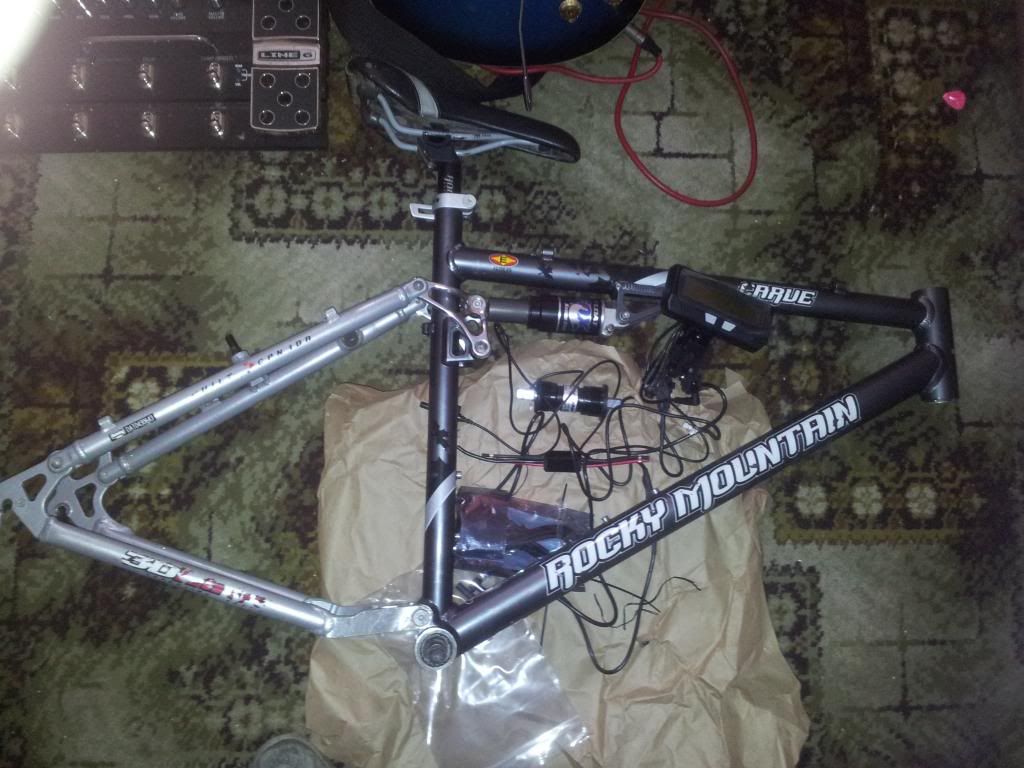 The Xiongda motor is about 150mm wide, so the first task is to stretch the frame. I do this with pieces of hardwood by hammering in additional ones like this: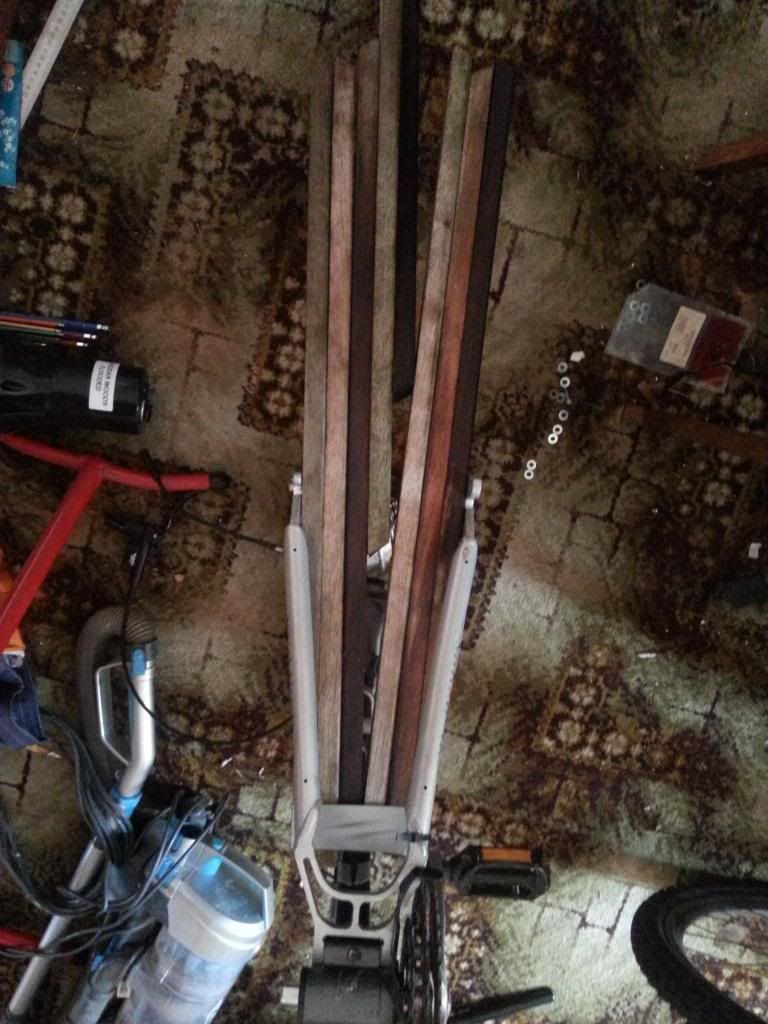 I had to open it to 220mm to take on a permanent set at 150mm. When I inserted the motor, it was miles off centre due to the 7 speed free-wheel width. I put a substantial dish on the last one, but I didn't really want that for this one, so I moved one of the thin (5mm) nuts from the drive side to the brake side, and I put the anti-rotation washers inboard instead of outboard, which increased the width to 160mm.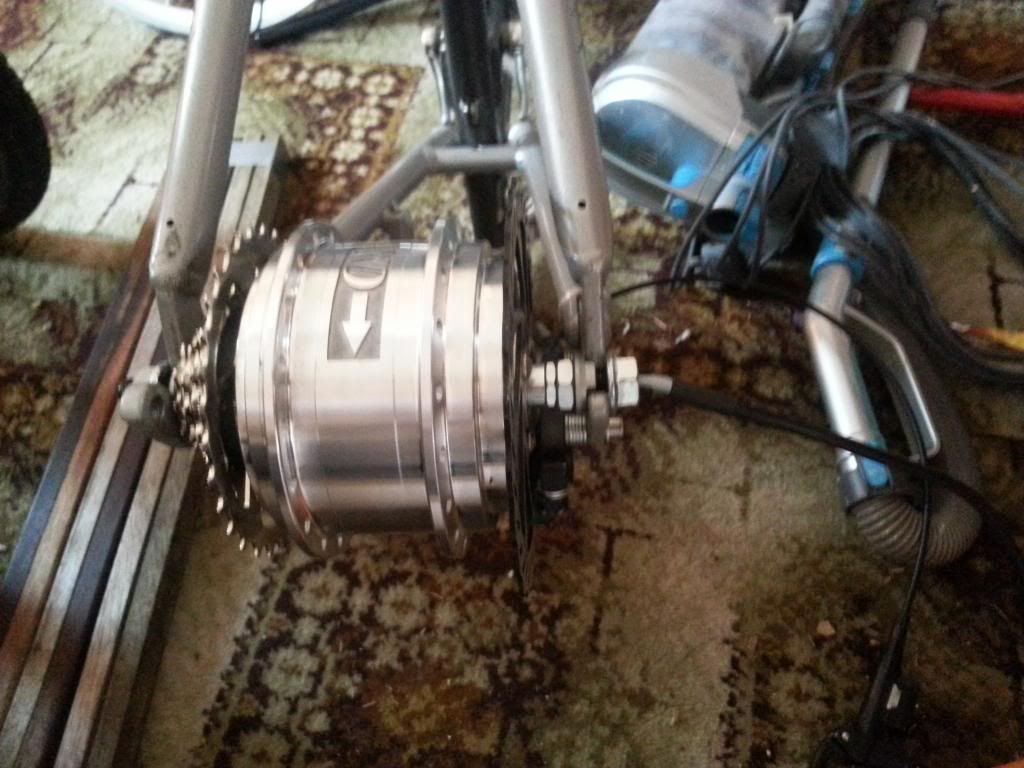 Now the spoke flanges are more central.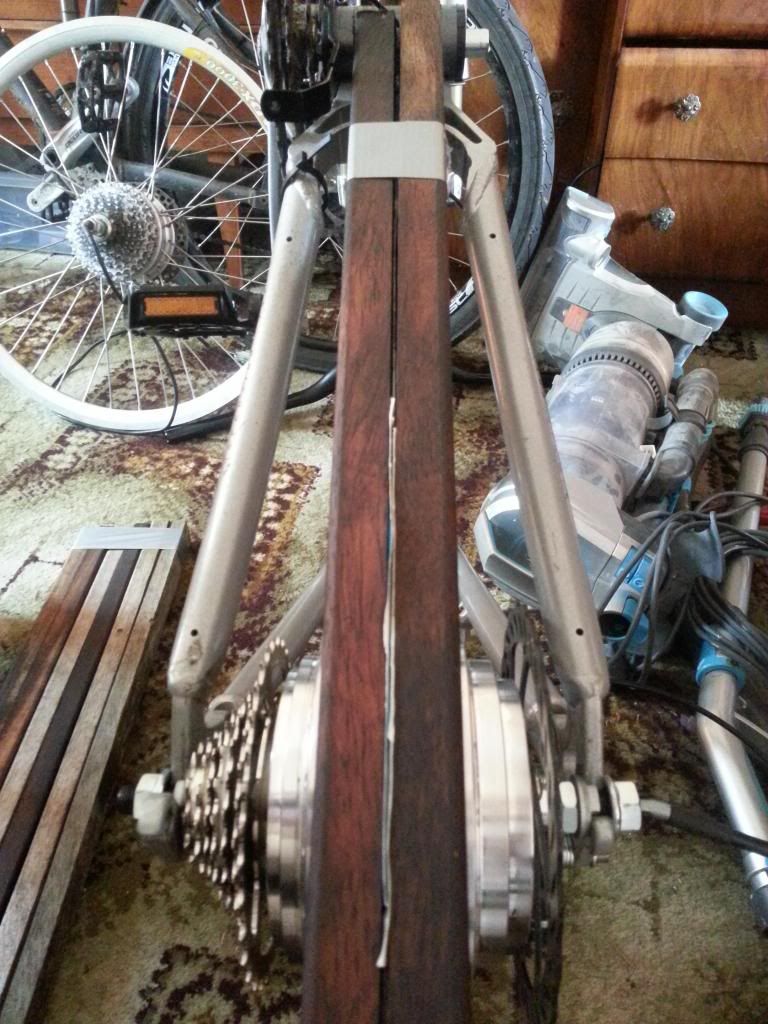 The only problem now is that the disk is too far away from the caliper, so I need some spacers. I've used washers for now between the mount and the mount adaptor. It seems rigid enough like that. I wouldn't do that on a front brake though.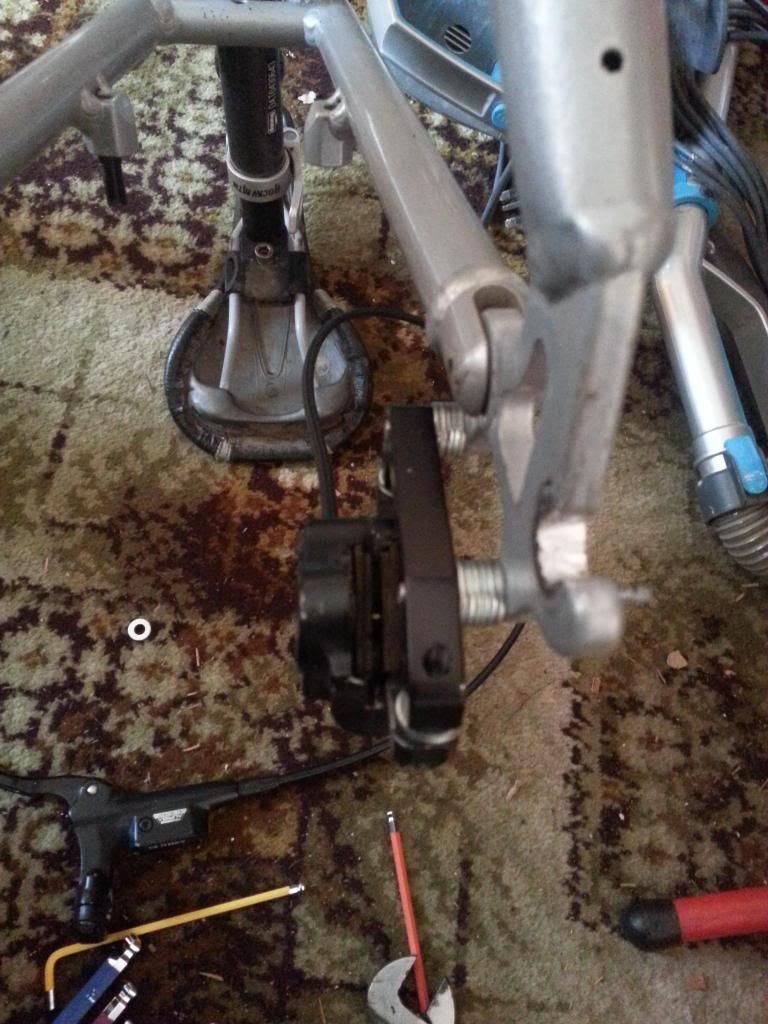 Just waiting for my spokes to come from Catsnapper now, then I can get on with building the wheel.
I can't understand these people that panic about fitting a 140mm motor in 135mm drop-outs. Having said that, there's not much chance of fitting this one in a 20" folder, due to the relative stiffness of the shorter frame.