Deleted member 4366
Guest
I started a new thread with a new title so that it'll e easier to find in a search.
The motor weighs 3.283kg. It's the same size as a Bafang QSWXK5, The spoke holes are on the same PCD too of 120mm. Here's a photo of it next to a Q100 that has its spoke holes on a PCD of 108mm: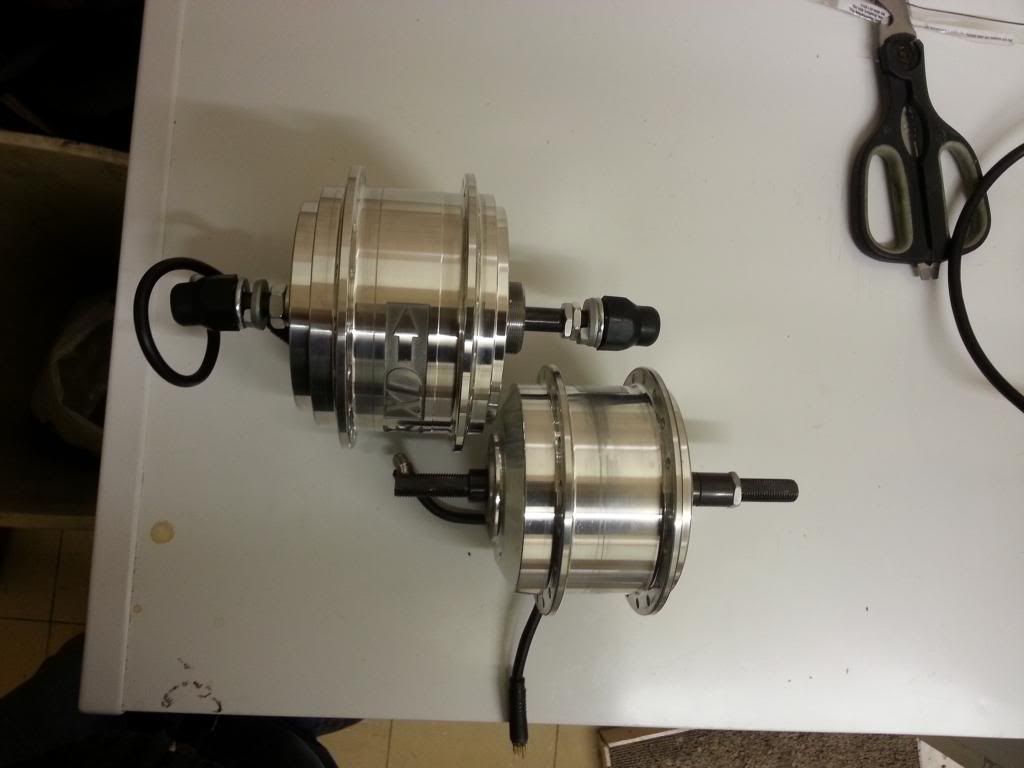 The thread for the free-wheel is steel. I'm not sure how it comes apart. I can see the join in front of the spoke flange. I guess that it's like the Q100. You have to remove the three screws that hold the clutch to use the holes to turn the side-plate.
It has the standard 9 pin motor connector, which only leaves the ninth white wire to do anything fancy, but when I look in the controller, I can't see where the wire goes. It disappears inside a big glob of hot-melt glue. I don't think it's connected, which would mean that controller changes speed by reversing direction.
It spins much more freely than any other motor that I've had. Even before it's built into a wheel, you can spin it a bit, which you can't do with a Q100.
Here's the controller: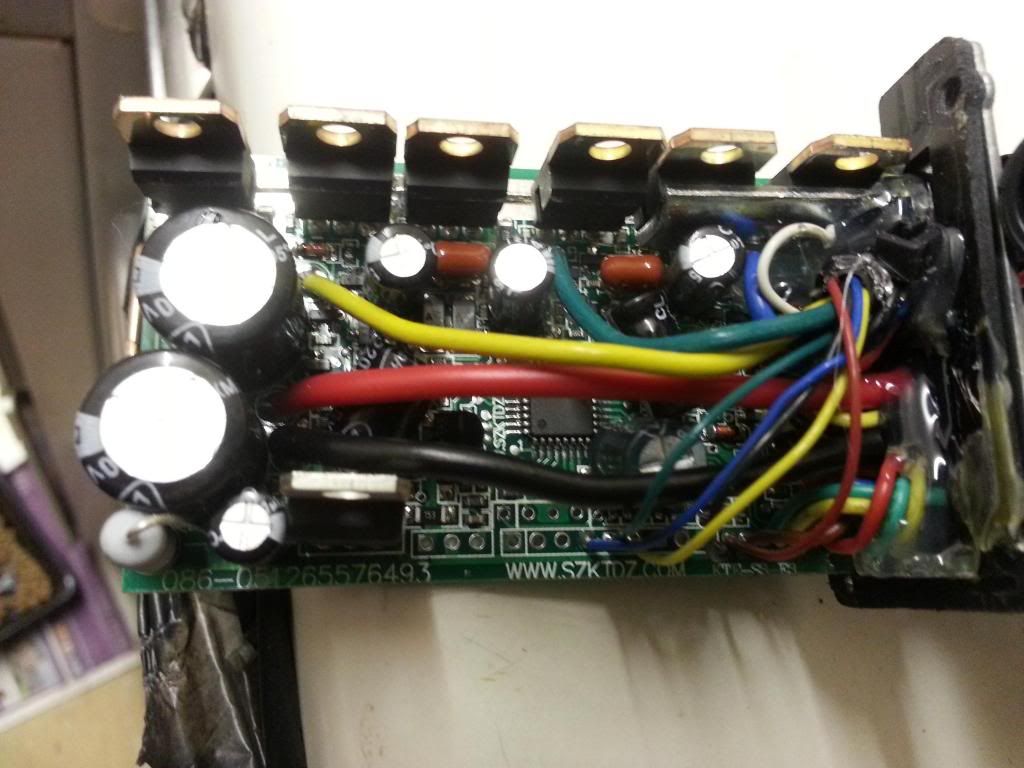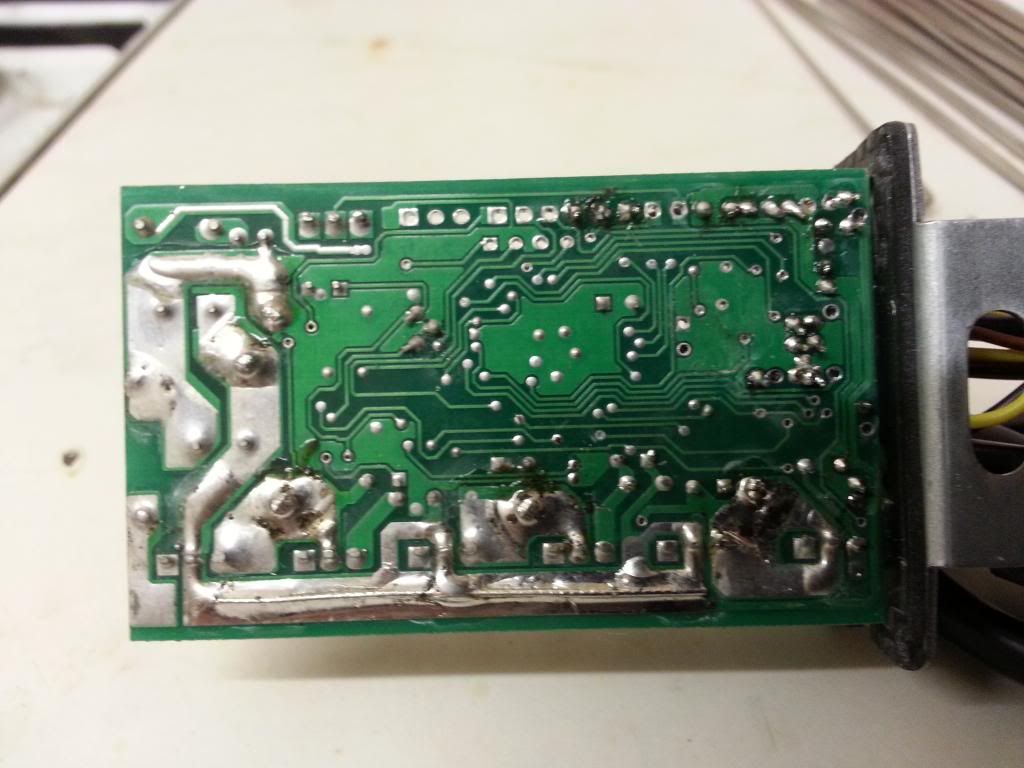 They must know that we want to solder the shunt. It couldn't be positioned more conveniently: