In its second year, Fully Charged Live presents itself as a carefully curated exhibition on the future of energy and transport, with a 'festival' of electric mobility and clean energy technology suppliers.
On show at the event will be over 100 different electric vehicles from buses, vans, cars, renewable energy for the home and, of course, electric bikes.
The new fast-folding Gocycle will be available for test rides. Gocycle told Pedelecs: "Gocycle GX e-bike has enjoyed a record start with more pre-orders than any previous Gocycle at launch. We will be showcasing our new fast-folder and the rest of the Gocycle range at Fully Charged Live, Silverstone, in what looks set to be an action-packed show dedicated to electric vehicles and clean energy."
London retailer Fully Charged are also supporting the event of the same name and are teaming up with Gocycle to exhibit and demo and number of different electric bikes – including eCargo and the Moustache tandem e-bike – on adjoining stands.
Models being shown will also include those from other big brands such as Riese & Müller, as well as the recently launched lightweight Urban e-bike from Spanish manufacturer, Desiknio. Also being demonstrated is the Hövding airbag helmet with crash demonstrations onto an air bed.
Talking about the models being exhibited at the event, Fully Charged's Ben Jaconelli told Pedelecs: "Desiknio is one of the lightest e-bikes on the market and it comes in a single speed version from £3,500 or a Pinion version from £4,500; these bikes are built to order and offer the most incredible technology and the ultimate build-quality. 
"Also at the show will be the Moustache Tandem, which is a very well engineered tandem e-bike using the Bosch technology. Moustache have proven to be one of the most innovative e-bike manufacturers in the world. The tandem came out last year and is in a new, very exciting turquoise colour for 2019 which we will be displaying at FC LIVE – compared to last years bright orange!"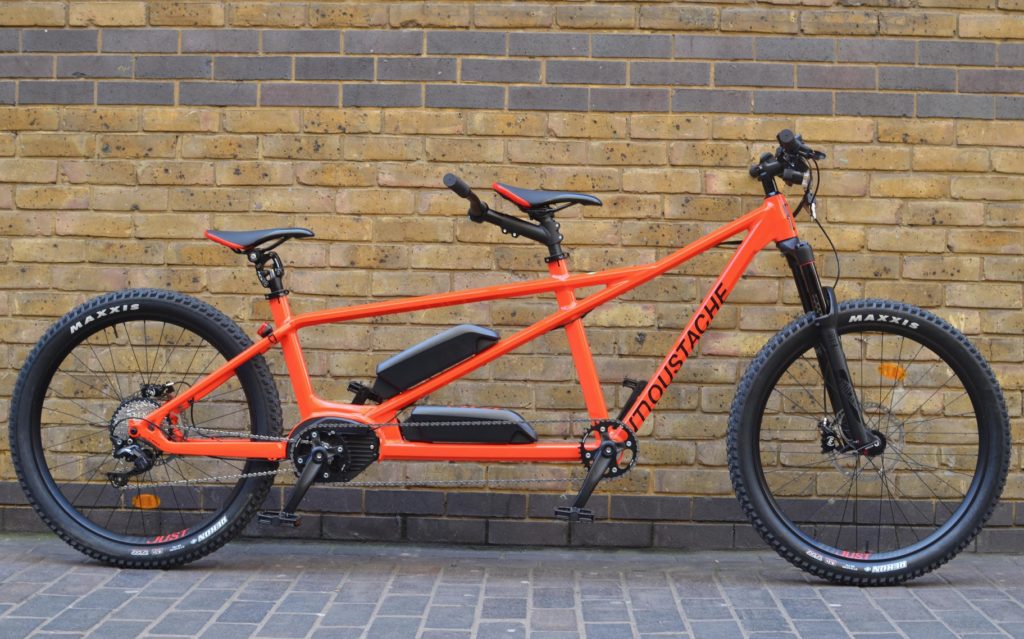 Electric transport will ferry those attending from the car park to the event area and tickets can be purchased here.