A campaigner for clean energy and a journalist who's already toured Iceland, Mongolia and the Sahara by pedelec, set out from Glasgow last November to start the first leg of their journey to Cape Town by electric bike.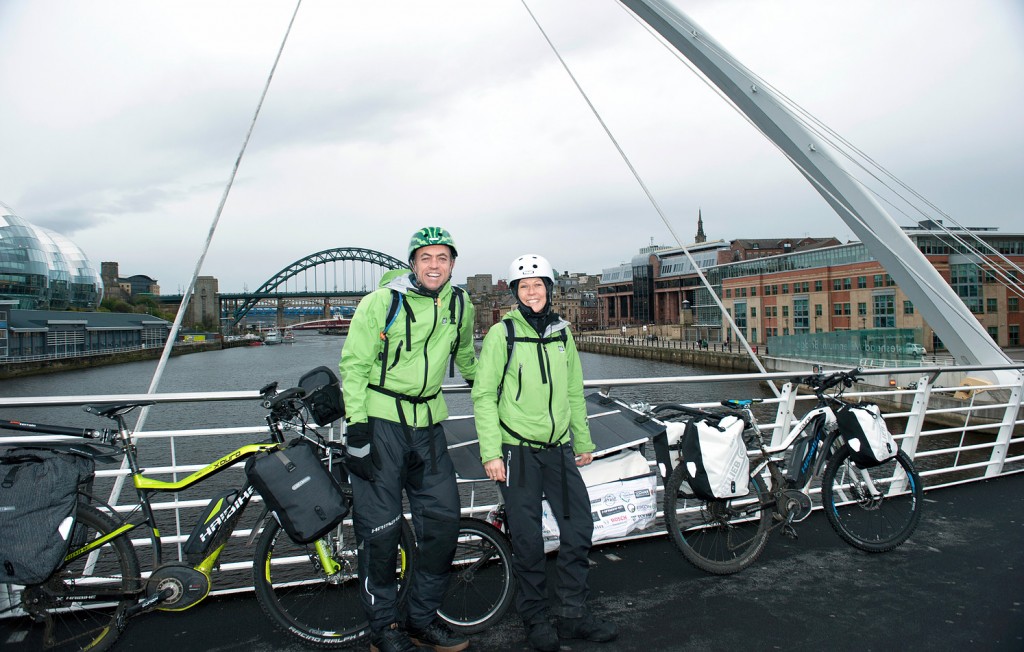 The lead rider of the expedition is Cape Town born, Glasgow based co-founder of The Purple Heart Network, Bruce MacLeod.
The E-Bike Africa tour is the first campaign of new Scottish Charity, who explained: "We want environmentally sensitive and sustainable technologies to be affordable, accessible and practical for everyone in Scotland and beyond so that everyone can play a meaningful part in tackling climate change".
Riding alongside Bruce for parts of the journey is Susanne Bruesch, of Pedelec Adventures, providing both sponsorship and her vast experience of e-biking through mountain ranges, deserts and Iceland's glacier lagoon. Pedelec Adventures was born five years ago as part of Susanne's quest to demonstrate the versatility, endurance and green credentials of e-mobility. Of supporting Bruce on his first e-bike tour, she said: "The aims and values of The Purple Heart Network add another dimension to my work and desire to make a global impact."
The E-Bike Africa expedition started at 10 am on Thursday 19th November 2015 when Bruce and Susanne left from Nelson Mandela Place in Glasgow, cycling 560 miles through wind, rain and snow to the COP21 UN Climate Change Conference in Paris that took place in early December.
The two week Glasgow to Paris leg saw Bruce and Susanne travelling between 50 and 110 km a day, encountering snow-covered hills and battling severe winds. The "beautiful scenery, friendly faces and cosy village pubs" helped them on challenging rides to reach Newcastle Upon Tyne, where they crossed to Amsterdam by ferry.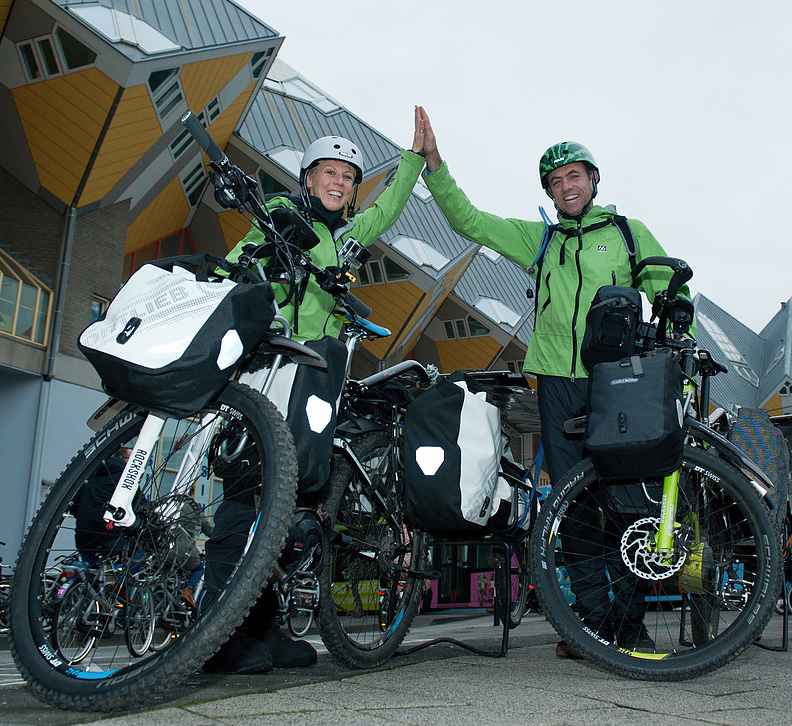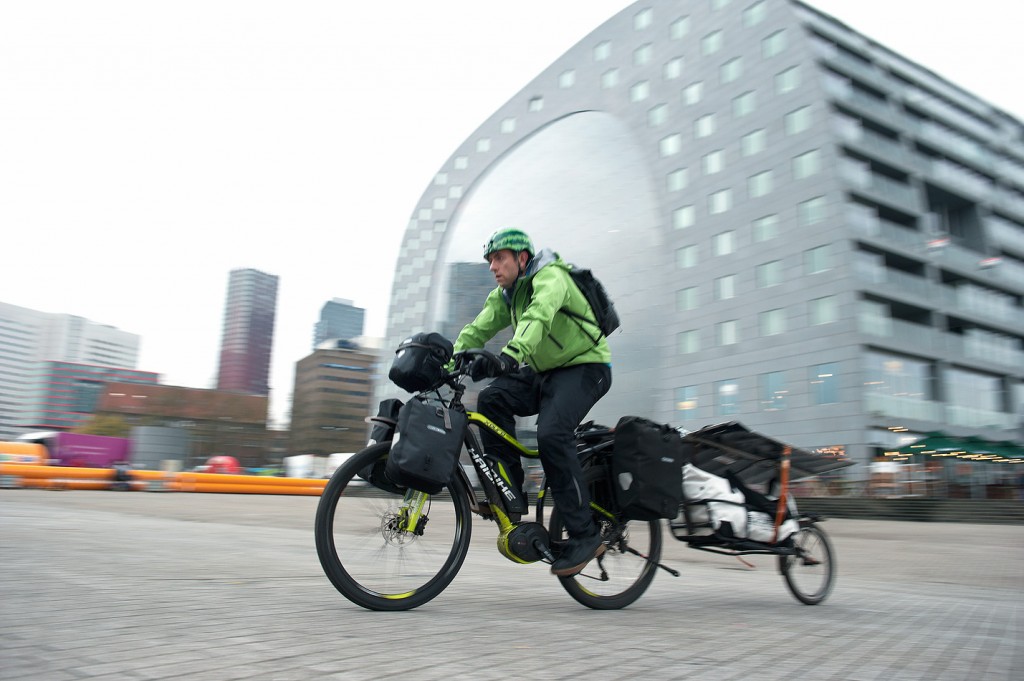 "Coming from the UK, where we often struggled to find cycle-friendly routes, Amsterdam was heaven," remembers Susanne. In Europe's cycling capital, cyclists come first, always and everywhere. The excellent urban and inter-urban network of cycling lanes made for a fantastic riding experience all over the Netherlands. The country's flat, picturesque scenery of canals, windmills and the space-age architecture of Rotterdam added to the journey," she said.
Commenting on the first part of the expedition, Bruce summed up: "We met so many amazing people, climate activists, scientists and citizens who were so supportive of our aims and actions. It was very inspiring and we are now even more determined to promote environmentally sensitive actions and technologies, like electric mobility, as part of the solution to climate change."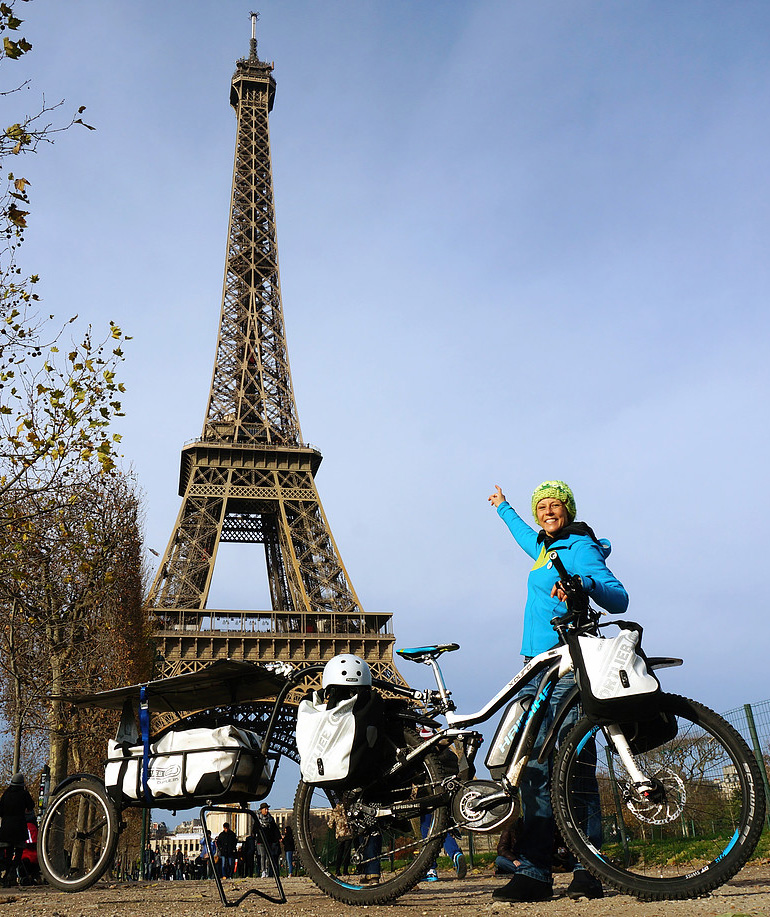 The second leg of the expedition kicked off from Paris in February 2016 and will continue through Switzerland and Italy, reaching the African continent in Alexandria, Egypt, crossing 13 African countries including Sudan, Kenya, Ethiopia, Uganda, Tanzania, Malawi and Mosambique.
The 20,000 kilometer journey is being powered by a pair of 500w Haibike Xduros. The speed pedelecs are pulling custom-built solar trailers to recharge the bike's batteries to enable the pair to be self-sufficient while leaving the lightest possible carbon footprint.