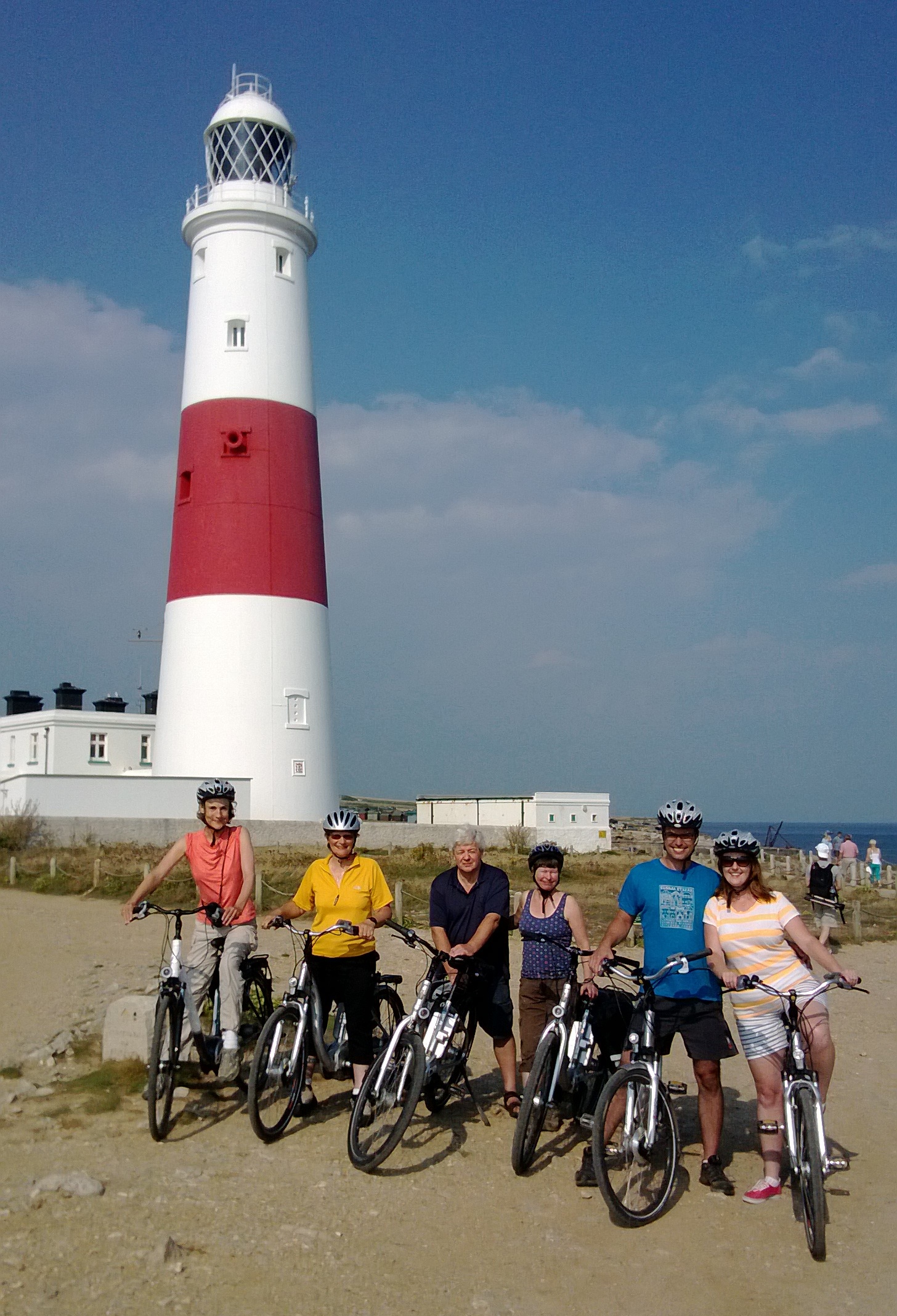 Few can be unaware not only of the beauty of the Dorset countryside, but also all the sights, sounds and smells that are missed when you're enclosed in a car. However, the idea of slipping into tight lycra vest and shorts and puffing and panting to get to the top of the county's steep hills is not everyone's idea of a good time. That was the starting point for a new venture by Martin Gershon, the owner of Marshwood Trails, a business established in 2012.
Martin noticed that many people were deterred from cycling in the area because they were worried about the amount of effort that would be required, he used that insight to offer guided tours of Dorset's spectacular countryside by electric bike. Martin says "The tours have been designed for riders to enjoy their experiences along the way, rather than the amount of miles covered, so the pace is gentle and the distances travelled are always within everyone's comfort zone".
For those that want to set off on their own adventure in the region, the company also offers e-bike rental.
Martin adds, "It really is incredibly exciting how electric bikes are transforming cycling, opening it up as an activity to people who would never previously consider having a go. Our electric bikes are top-of-the-range models that are tough, reliable, and ride brilliantly. With a number of power settings, guests can select exactly how much assistance they want the motor to provide, although they do still have to pedal. Our bikes have some of the largest batteries currently available and have proved themselves in the Alps so Dorset hills are well within their capability."
The company offers a number of guided half and full day tours and destinations currently include the stunning Marshwood Vale near Charmouth, fringed by Iron Age hillforts, the short but perfectly formed Bride Valley east of Bridport and the atmospheric Isle of Portland.
Marshwood Trails Electric Bike Adventures has been recognised for consistently excellent feedback from its guests in 2013 with a Trip Advisor 'Certificate of Excellence'.
The company are delighted: "It's been really great to have received such great feedback from guests and it's been a real boost to the business to have been awarded a Certificate of Excellence. We are currently ranked #5 for all activity providers based in Dorset on this site."
Prices for a half day guided tour start at £30 which includes bike, helmet and pannier hire. Child seats and tag-alongs are available for a small additional cost. Electric bike hire for one or more days is also on offer and our 'taster sessions' where guests looking to buy can demo a number of different models have proved a big hit. More details about all Marshwood Trails' activities can be found at www.marshwoodtrails.co.uk or by calling Martin on 07796 135256.