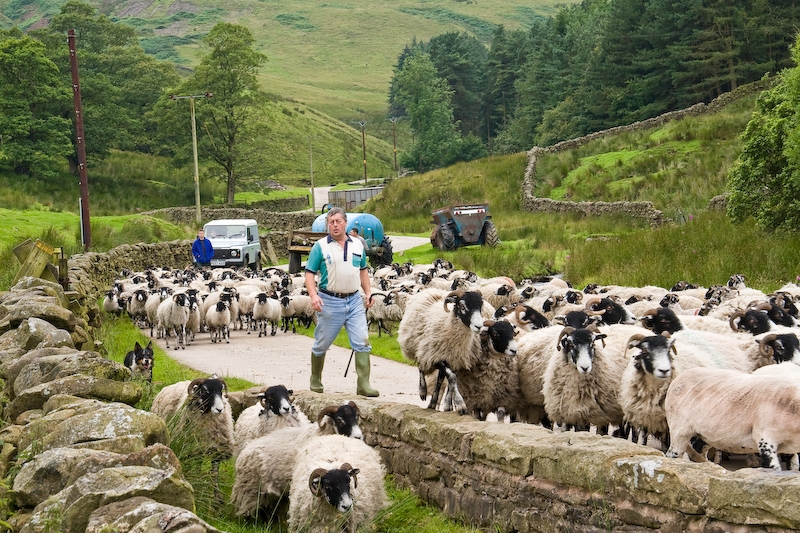 The Forest of Bowland Electric Bicycle Network is now up and running, with a network of 14 hire and charge points to date. For the leisure cyclist there are traffic-free lanes, some challenging hills with tea shops and pubs dotted around the remote, beautiful countryside of Bowland.
The great thing about Bowland is that there is nothing there! It is a land of ancient pastoral farming, medieval royal hunting reserves and 19th century grouse moors. There are internationally important heather moorlands, blanket bog and rare birds with several Sites of Special Scientific Interest.
300 square miles were designated as an "Area of Outstanding Natural Beauty" in 1964 are managed by a partnership of local government, landowners, farmers and conservation organisations. In 2005, it was the first protected area in England to be awarded the EUROPARC Charter for Sustainable Tourism in Protected Areas.
As well as the Bowland Visitor Centre, there is a large restaurant and ice cream parlour at Bashall Barn, a tea garden and tea-rooms, plus the Bowland Visitor Centre, an art gallery and holiday accommodation.
For more information please visit:
Forest of Bowland Electric Bike Network and The Electric Bike Network for more information.
The Electric Bicycle Network offers people new to electric bikes a great way for everyone to enjoy some of Britain's beautiful tourist areas on two wheels. The Network areas offer fleets of electric bikes for hire as well as charge points (strategically placed in pubs, cafes, and visitor attractions, where riders can top-up their batteries whilst enjoying a bite to eat) in areas such as Devon, the Chilterns, Lake and Peak Districts. For more information visit their website.