Duncan Booth was a keen mountaineer before being diagnosed with MS 7 years ago at the age of 39.
Duncan was the inspiration behind his wife's 10 in 10 mountain challenge, which his wife Yvonne created to raise funds for the Multiple Sclerosis Society, to help find a cure for the condition.
The couple's determination to create a better future for MS sufferers resulted in an annual challenge, tackling ten mountains in ten hours, which both they and hundreds of fellow, sponsored supporters, first took on in 2011.
In 2017 Duncan challenged himself further: cycling 1,200km to Gothenburg for his cousin's wedding earlier this month, with ten of the twelve travelling days cycling. He aimed to raise £2,000 by setting off on his CycloTricity e-bike on 25th June from his home town in Keswick. Duncan's JustGiving page has since surpassed £6,000.
Duncan details his battles with incessant rain, closed restaurants and train station lifts, but with brighter moments provided by Jaffa Cakes, dehydrated chilli, Google maps and bacon double cheeseburgers from McDonalds – and most importantly, thoughtful passengers on the train journey from Hamburg to Copenhagen, who helped unload Duncan's bike with its battery and tent-filled trailer on to the platform, on his blog.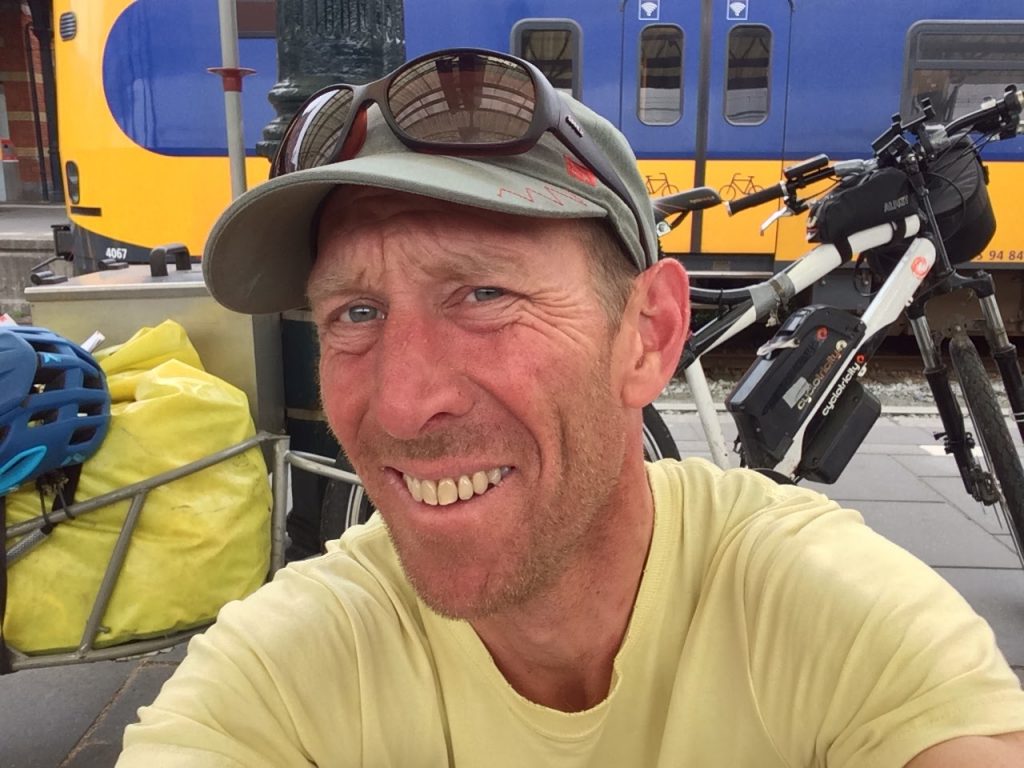 While the first part of his epic journey presented the impossible challenges of keeping both himself and his equipment dry ("my batteries were charging at an electric hook-up,in the rain, in a bin bag") the last leg of the journey presented some much needed sunshine, "awesome cycle tracks" and three days of "100km of amazing, flat open countryside" filled with wildlife.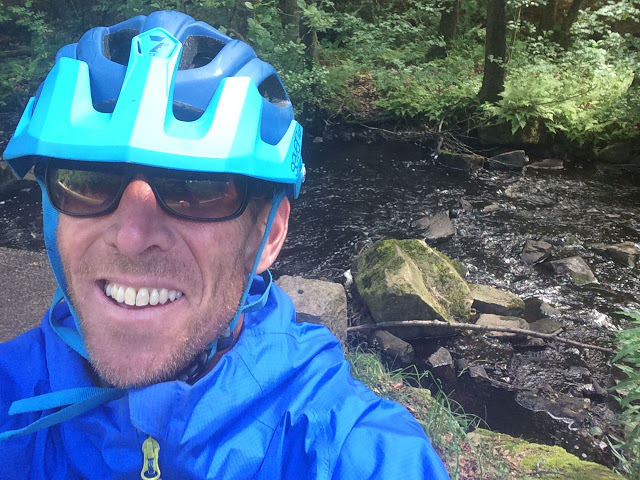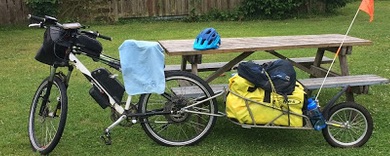 While Duncan felt he had touring on a bike now "sorted" his body was telling him his adventure had taken its toll, with tiredness making it harder to wake up each morning.
Still, he arrived on time for his cousin's wedding ceremony – and more rain.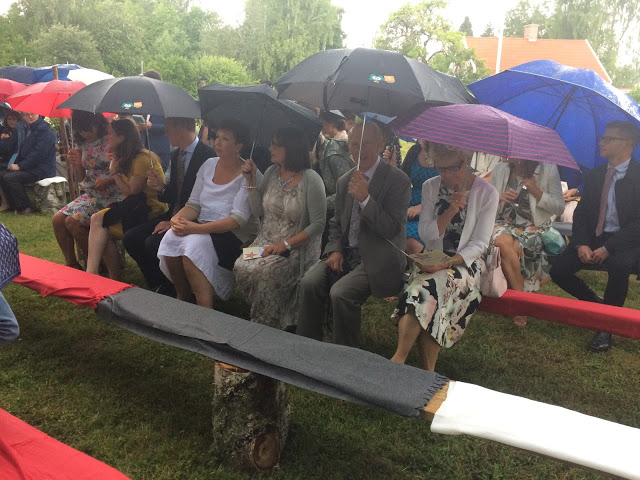 No longer able to walk long distances, Duncan says his electric bike has given him a new sense of freedom: "I bought a CycloTricity electric bike a couple of years ago and never looked back. It changed my life. My walking is terrible, a Km or so maximum, on a good day. I can ride 100Km on my bike, without too much trouble.  It's a cruel disease, where you get continuing progression, along with worsening disability. Everything I do is awkward and uncomfortable. Except riding my e-bike. I never forget the damage which has been – and is being – constantly, slowly accumulated. My e-bike enables me to be quite like a normal person however, riding miles and miles."
Duncan and his family have always spent a great deal of time outdoors. Since retiring from teaching due to ill-health in 2011, he is '"always looking for things to do." He says: " I live in The Lake District and love the outdoors. My passion was rock climbing for 25 years. MS put a stop to that. My e-bike enables me to get to the top of mountains again, having adventures along the way. I nip to the shops on it, take it in the car wherever I go, use it to get me about with my wife and 3 boys. It's like a wheelchair really, but an all-terrain one."
On his recent solo trip to Sweden, Duncan says that adventure is "something I just never thought would be possible again." While it required the stamina 10 days of cycling demanded, Duncan also had to have faith in his bike.
"It was like adventures from the olden days, when I was normal. But I had to be committed: I needed to be able to rely on my bike; if it suffered an unfixable electrical or any other problem, I would have been in trouble. A bike I can't ride, a bag I can't carry – with legs that don't really walk at all well… Thankfully that never happened."
Duncan explains that people with MS are encouraged to do as much physical activity as they can, with the aim of trying to slow progression: "I encourage anyone interested to get an e-bike whenever I'm out and about on it. A lot of people I speak to with MS can't ride a bike, due to balance issues. My balance when walking is diabolical, however when I get going on a bike I can balance with no problem. Everybody just diagnosed with MS, with mobility difficulty, needs an e-bike."
CycloTricity supported Duncan on his trip to Sweden; Rami Akily told Pedelecs: "When Duncan first told us he wanted to ride his e-bike all the way to Sweden, we thought he'd gone mad! But knowing the type of character Duncan is, we knew there was no stopping him. We offered to send a motorhome with a couple of our staff members driving alongside him and give him any kind of help he may need on the road, but Duncan refused any help whatsoever. This was Duncan's challenge, and he simply was going to pull it off singlehandedly! Seeing his determination, we started coming round to believing he could actually do it. Still, we offered to customize his CycloTricity bike and beef it up with chunkier suspension, brakes etc., but Duncan felt the bike was robust enough as is, and instead only asked for a couple of extra batteries to provide him with extra range.
"We build all our e-bikes in Britain and we know first hand how robust and reliable they are. But we were very proud for Duncan to reflect that same confidence! 1,200km later, the e-bike did indeed get there without even a puncture. A success story for our entire team carried out by a true champion!"
Images courtesy of Duncan Booth