Spring 2015 saw Gary and Rachel Corbett set off from London in pursuit of beating the unofficial e-bike long distance world record. Set by Maximilian Semsch who circumnavigated Australia in 2012, their distance to beat was 16,047kms (9971 miles).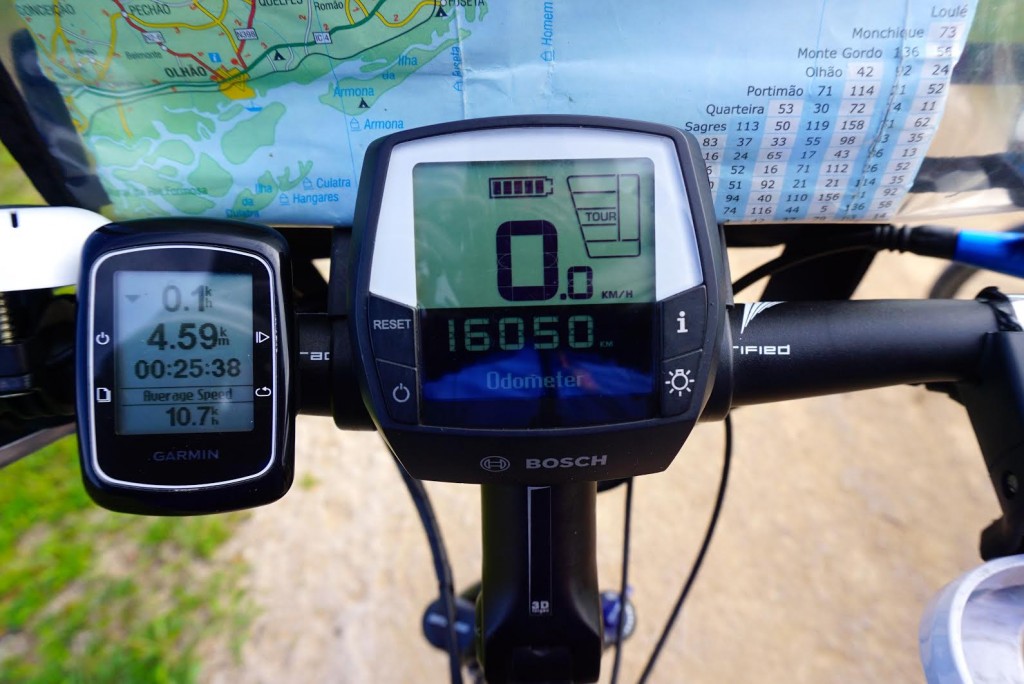 Known as the E-Bike Cycle Tourists, their aim was achieved on Wednesday in the Algarve region of Portugal, after 220 days of cycling across 12 countries on Haibike xDuro Trekking e-bikes.
Beating the record took 901 hours of cycling at an average of 75 kilometres per day, in temperatures in excess of 40 degrees at the height of the German summer but with the tent also reliably frozen solid in England at other times, courtesy of nights spent under canvas in Newbury and Bath.
The couple's aims were to spread the word about the benefits, capabilities as well as the reliability of electric bikes as a greener form of transport. Gary Corbett said: "Other than a long list of consumable parts such as brake disc pads, brake rotors, tyres, chains, chain cassettes, pedals, an Sram hub and replacing a rear hydraulic back brake system, the Haibike/Bosch combination had not missed a beat in nearly 10,000 miles."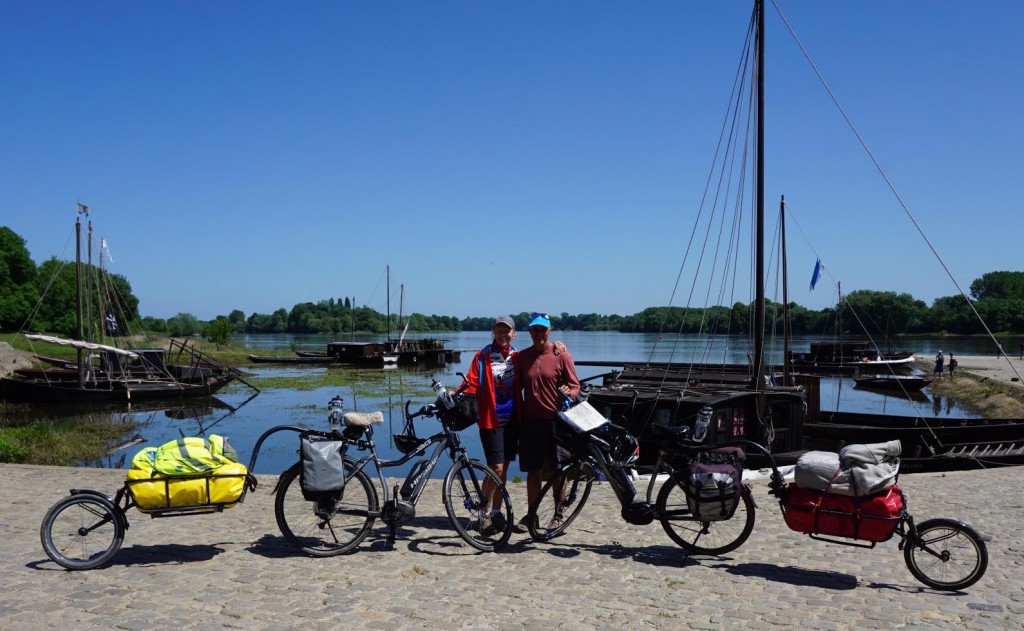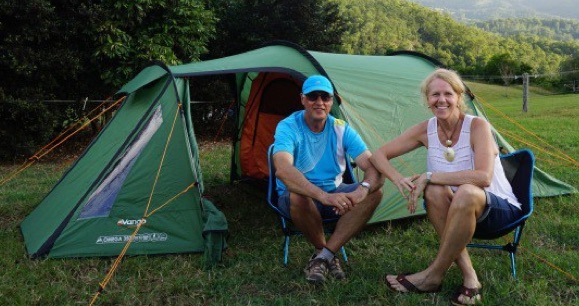 Recharging the bikes' batteries proved not to be a problem either, despite not carrying a back-up solar charging system. For the vast majority of their journey Gary and Rachel lived in a small 3-man tent, camping in caravan parks on a nightly basis to ensure they can hook up to mains electricity to charge their bike batteries each night. Where that hasn't been a possibility, friendly farmers and e-bike charging stations have stepped in; sometimes a stranger's door had to be knocked on.
"When you have to get out of your comfort zone to get your batteries charged it is amazing how many wonderful people you meet who you would otherwise have never spoken to. On different occasions this led to complete strangers offering us accommodation, meals, showers, coffees, maps, bike servicing and in Ireland a call out was even put out over Facebook for the e-bike community to show us a "real" Irish welcome. The result was a long list of people throughout Ireland who selflessly offered all sorts of assistance."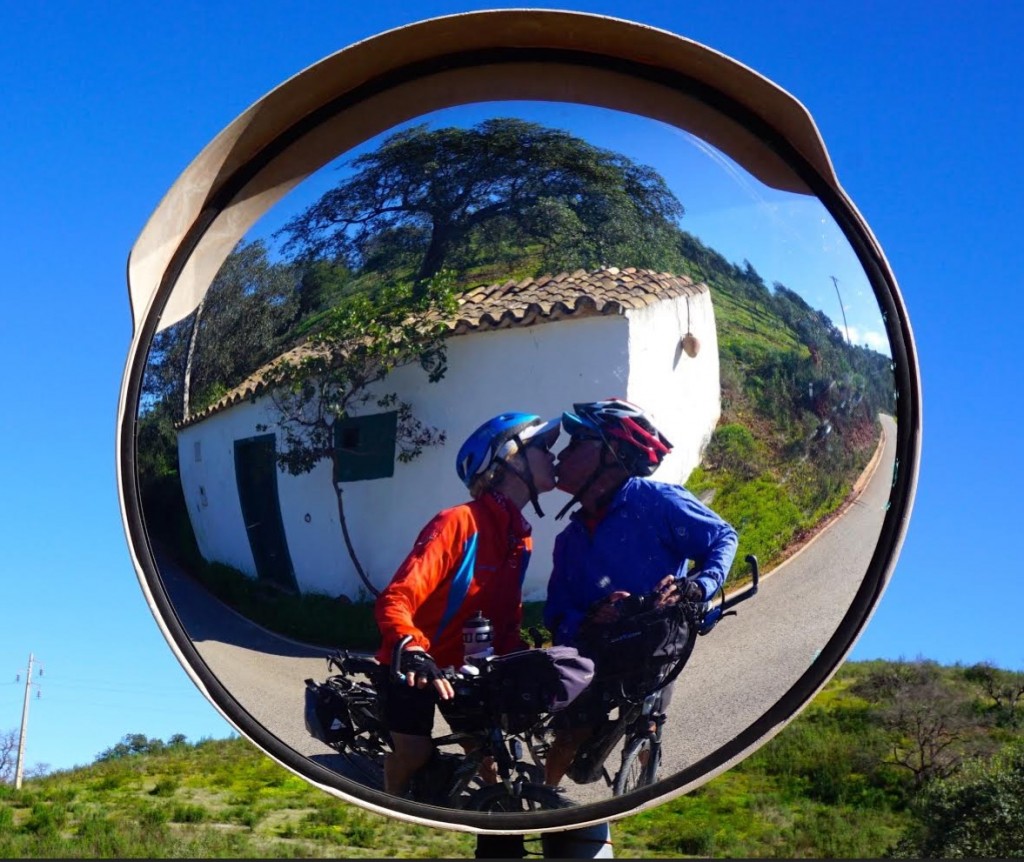 Far from calling it quits now however, the pair aim to continue in their quest. Despite already cycling through England, Scotland, Wales, Ireland, France, Germany, Switzerland, Austria, Belgium, Holland, Spain and Portugal, they are due to land in Cyprus in February and from their taking their e-bikes back to Australia during 2016 with the aim of travelling to the USA next year.
With plans for at least two more years of e-biking in front of them, Rachel said there was no knowing what their final kilometre total will be when they eventually call it a day. She explained: "Given that we are enjoying our e-biking adventure so much and have received so much support from so many people from around the world, why would we want to stop pedalling any time soon?"
Their continuing plans will set the bar even higher: "Basically the bottom line is to set a record that will take someone else a hell of a lot of cycling to break," she said.
Along their way they will no doubt continue to fulfil their aim of passing on the message that e-bikes are a 'fun, healthy and environmentally friendly form of transport' for all ages and fitness levels.
They sum up: "While we have taken e-biking to the extreme to set a new world e-bike long distance record, e-bikes are just as perfect for people of all ages to ride – even those who just want to ride to the local shops or anyone who currently thinks that riding a bicycle is impractical or impossible because of hills, distance, fitness levels, health reasons, knee problems, ageing or even because of the inconvenience of having to shower and change clothes at work following the morning commute. They are without a shadow of a doubt the best thing anyone can do to enjoy a healthy lifestyle."
When asked how they felt on reaching their milestone this week, Gary told Pedelecs: "There are a lot of adjectives that describe how we felt as the countdown finally reached 16,047kms. Relieved, satisfied, exhilarated, excited and elated would probably best sum up.. we are delighted to have reached the record so far in advance of schedule and are equally excited about the adventures that still lay ahead. I think we have now proven that it is possible to go long distance, unsupported cycle touring and from the correspondence we have received I know we have inspired quite a few other people to plan e-bike cycle tours."