CycloTricity are to manufacture their electric bike range from their Aldershot premises, now refitted as a full assembly factory. CycloTricity's MD, Rami Akily, told Pedelecs that the set up of the assembly line was a year-long project, costing £180,000.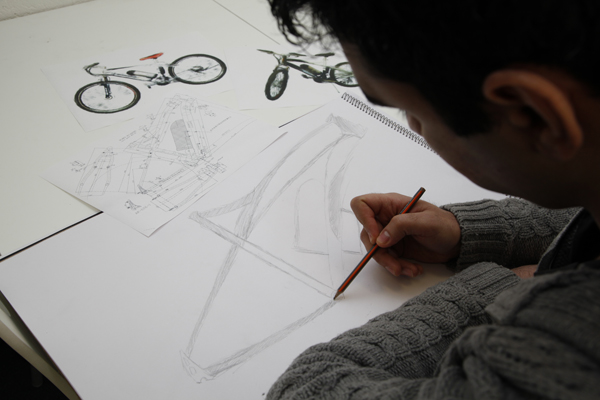 Although 3,000 e-bikes will roll off the production line in the first year, the company's investment means that figure can be increased to 10,000.
Rami says: "This completes the first full assembly line for electric bikes in Britain. We have great optimism for large growth judging by the undeniable shift in the e-bike market over the last few years."
While some components are at present still bought from suppliers around the world, CycloTricity say they've "taken the step to manufacture some key components in-house with the help of small British engineering firms, taking their assembly process to a deeper level of manufacturing."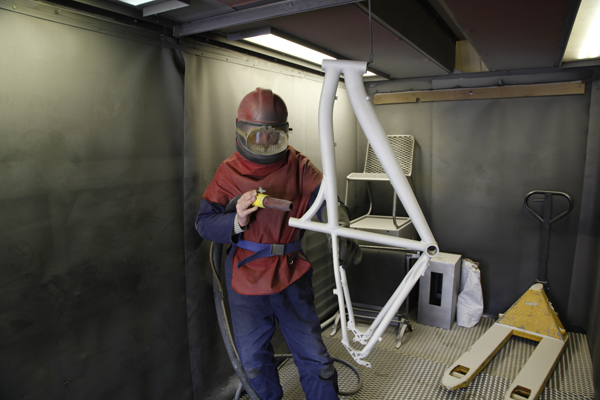 Rami explains: "We do the design ourselves, the prototyping, research & development, the engineering all the way to assembly and testing.. all managed from here. This is not limited to one of our models, but all our bikes are now built in the UK and we've even started making some of the components in-house and through other British engineering firms. We're currently taking this further and embarking on developing a crank drive motor made entirely from British parts. So it's quite a serious level of manufacturing aimed at reducing cost and controlling the quality in each step of the process.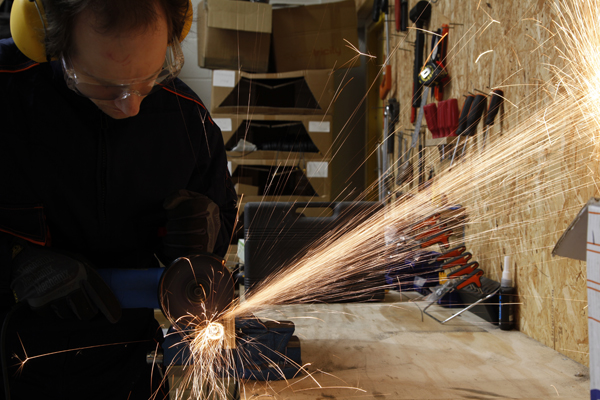 While the company admit that "high labour costs, business rates and employer taxes"  continue to make the going tough for UK manufacturers, CycloTricity had a clear vision of the advantages.
"There is a misconception that "Made in Britain" always comes with a premium price tag, which can be true. But in certain circumstances, it could actually be quite the contrary. We Brits are far more efficient in manufacturing highly technical and "clever" products. The more technical and intricate the product is, the more efficient we tend to be at controlling its build process, which eventually translates into a reduced price tag compared to an outsourced manufacturing that's only remotely managed (or sometimes mismanaged)".
As a result, the company say "they can even compete with the readily imported electric bikes from the Far East price-wise."
An added cost benefit of carrying out research and development in the UK are the Government's R&D tax breaks, a "significant saving" says Rami, providing great incentive to develop their products further.
On the challenges of setting up the assembly line, one skill-drain as a result of the UK outsourcing manufacturing became immediately clear to Rami. " One challenge we didn't anticipate was how difficult it would be to hire the right skill set. It turns out that Britain is full of very talented engineers and bike mechanics, but due to the lack of factories here, the experience of running a functional production line was hard to come by. As a result, we had to design and optimize our own process from scratch."
The company set about training new mechanics to manage the assembly process, a task that "took quite some time, research and a lot of trial and error."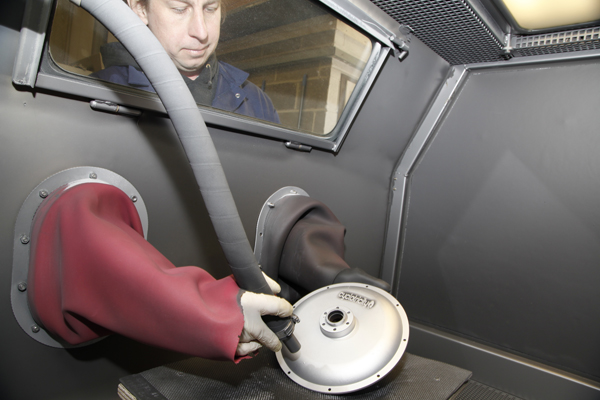 The company experienced plenty of positives by teaming up with other small engineering companies to hone and improve components however.
"We realized the prototyping and engineering process is much smoother and more effective done here in the UK. With the advent of 3D printing and other rapid prototyping techniques, we can get a proof of concept fairly quickly without having to design and re-design costly moulds.
"And it turns out that there are plenty of small engineering firms in the UK that will machine parts in various different specialties, so partnering up with a few of them to improve some of our components was a delight compared to doing such intricate work offshore."
Rami believes quality and control become much easier with assembly closer to home, saying "electric bikes have been riddled with technical problems for far too long. The quality control process has always been a struggle for manufacturers having their build process in the Far East…long supply chains and too many parties involved. Not only does this add to the retail price of the end product, but quality issues can slip through the testing phase and only appear in the field when a customer is riding the bike. Problems such as dysfunctional motors, dying battery cells, connection short circuits."
Rami hopes others in the industry will follow suit, saying "we are hoping we can lead the way and be an inspiration for other companies to at least consider such a shift in thinking."
CycloTricity has a young management team of 8 individuals, who aim to take the 'Made in Britain' flag to the wider European market.
Their first overseas branch was set up this year in Malmo, Sweden to cater for the Scandinavian market. Plans are in place to replicate their export model in Germany, Italy and the Netherlands as a next step to make room for a British made e-bike in those countries.