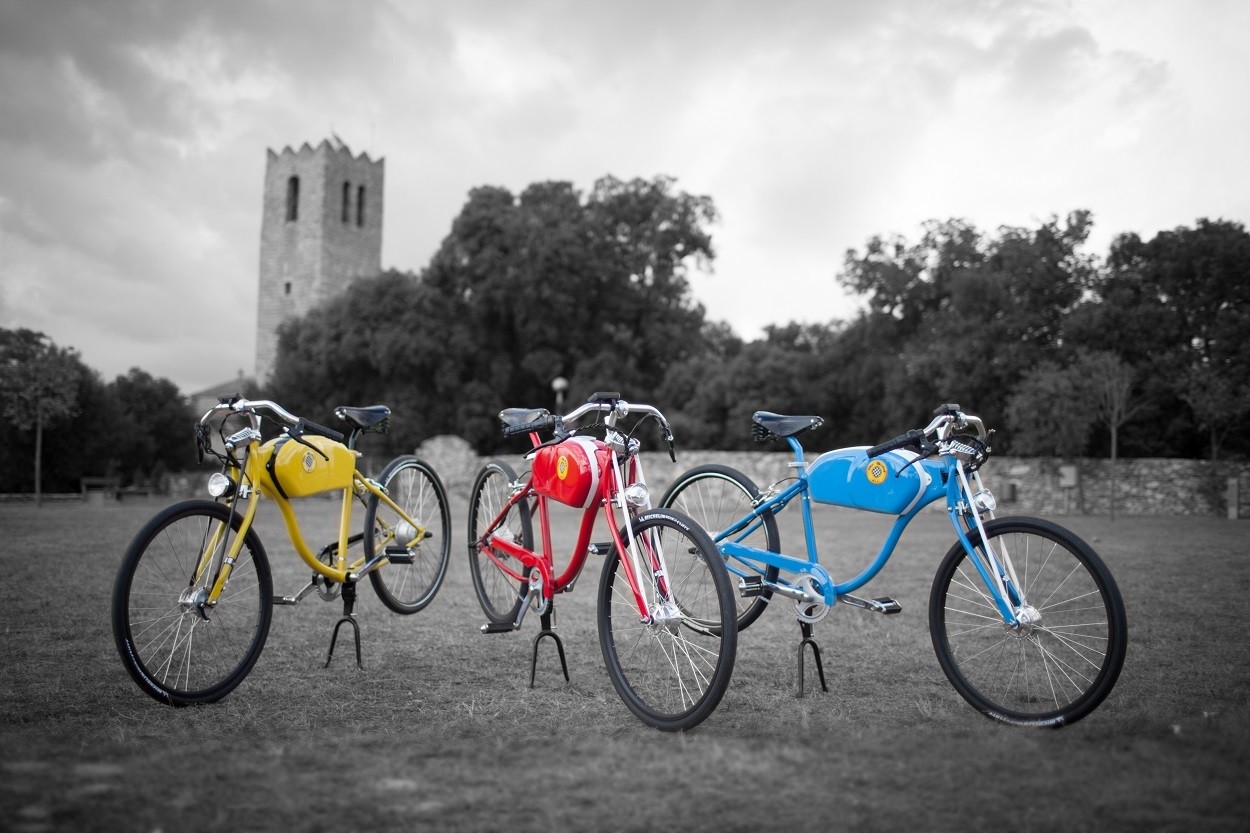 A family engineering company in Barcelona this month launches two e-bikes inspired by motorbike bike designs of the 1950s.
The first in a line of planned launches for 2014, the company's OtoR & OtoK models are being promoted as sporting a "bold retro style". The company website says the electric bike design leaves you with the 'feeling of riding a motorcycle while enjoying the environment with its silent motor'.
Not only is the design unique, but the company hand builds each bike, offering customization on both components and colour to further the premise of owning a "one-off".
The OtoK weighs 23kg and comes with a 250w motor as standard, the OtoR slightly heavier at 25kg.
The bikes can currently only be purchased direct from Otocyles at the costs below (accurate at the time of writing), although they are discussion with potential UK distributors.
Model OtoK   2685 €
Model OtoR 2850 €
Model eretroV 1750 €
(prices include taxes and transportation to Europe and include a 2 year warranty)
The company say that as the electric bikes are hand-built, "you can choose the color of the frame, fork, the Brooks saddle model and color… and all this with no additional charge".
Otocycles' creators are two brothers and their father, bringing with them over 15 years' experience in engineering and design. They describe their common passion as being one of 'the love for retro motorbikes, cars, and bikes couple with sustainable mobility'.
It was that passion that drove the family forward to designing an 'alternative' to the electric bikes already available nationally and internationally.  The company told Pedelecs: "We have embarked on this adventure with enthusiasm and passion… for over two years we were creating early prototypes (OtoR then OtoK), numerous design tests and quality controls."
The firm's very early beginnings however took shape with the childhood hobby of building and taking apart bikes in a garage. That hobby evolved when the brothers added a motor with the help of their father, a "craftsman", before finalizing design details resembling "retro classic" motorcycles that now sees their finished products coming to market in 2014.