Nuwiel GmbH was founded by three engineers in 2016. Their vision is to change urban delivery and transportation with their powered bicycle trailer, designed to carry the cyclist's load autonomously, while freeing cities from congestion and pollution in the process.
The company say Nuwiel's intelligent, patent-pending technology means the electrically assisted trailer automatically follows the movement of the bicycle in speeding up, slowing down or braking.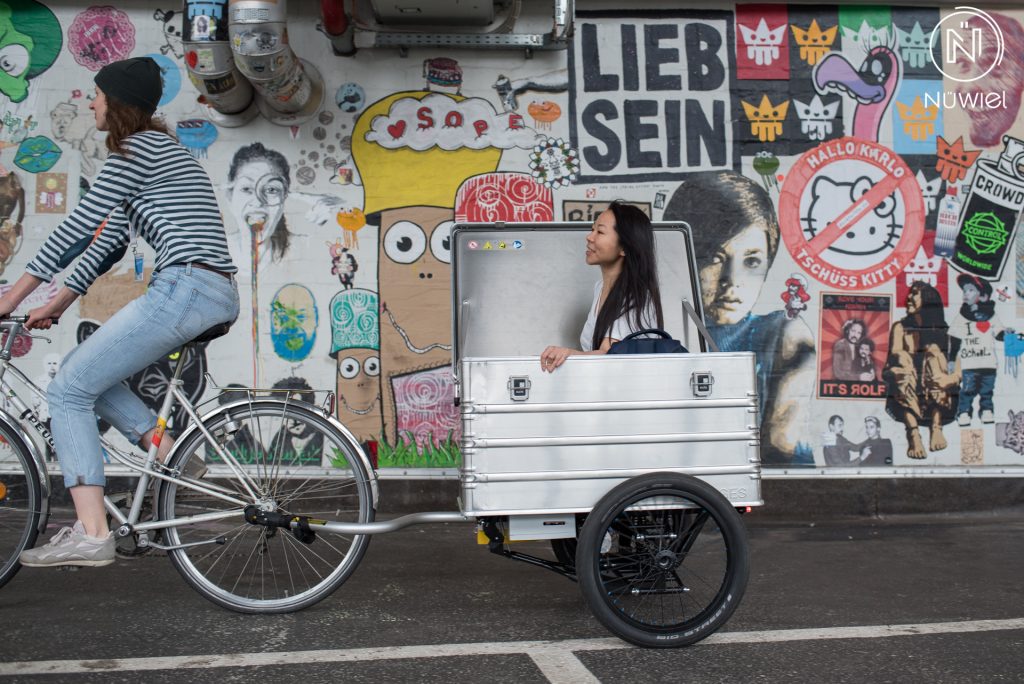 The 'smart trailer' is currently in its pilot phase, with prototype builds initially focusing on providing delivery businesses with a 'last mile' logistics solution.
A company spokesperson told Pedelecs: "Nüwiel wants to improve living in big cities. The trailer's intuitive, user-friendly design enables its application in various fields; from package or food delivery to intralogistics. We are still in the prototyping phase but our first sales are planned for Autumn 2017"
The European Cycle Logistics Federation is an organization tasked with 'shaping the future of urban freight mobility' by transferring movement of goods from motorised vehicles to bicycles and pedelecs as much as practically possible in Europe's urban areas.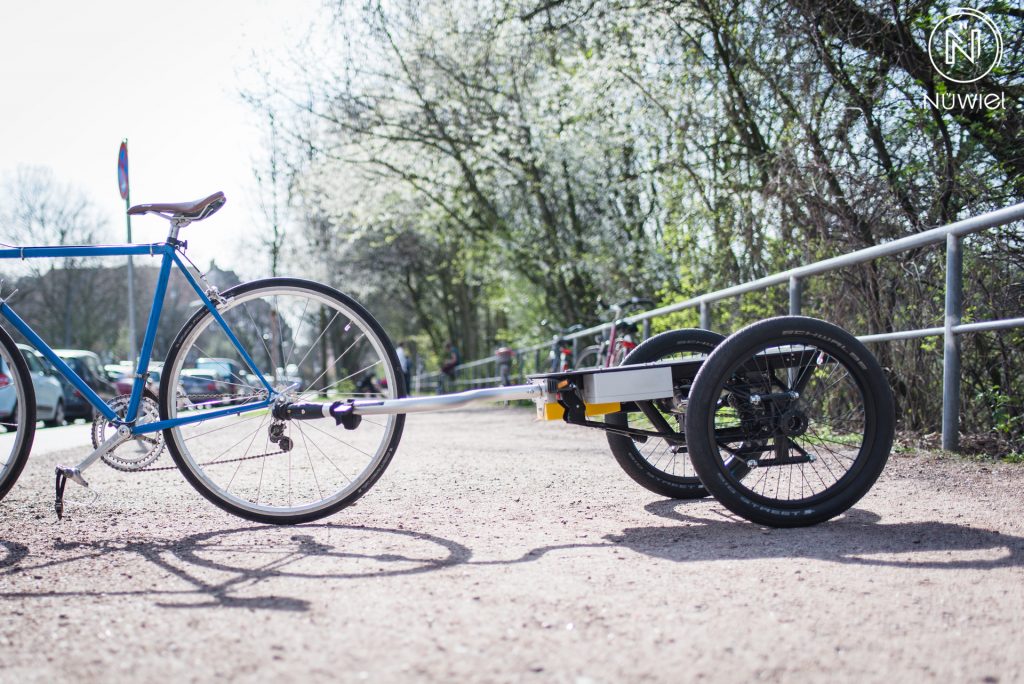 Nüwiel told Pedelecs: "According to a study conducted by the European Cycle Logistics Federation, delivery by bike is 50% faster than by trucks in densely-populated urban areas. Furthermore the trailer is zero emission, so it solves the problem of traffic jams, noise and air pollution."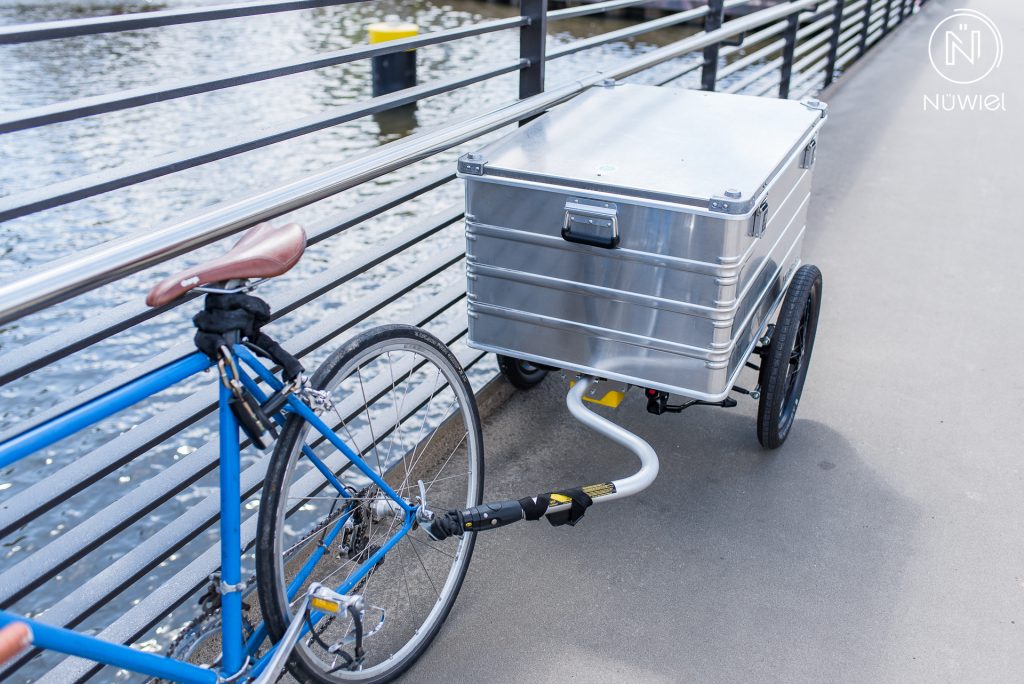 The company are highlighting the flexibility of a powered-trailer with a modular approach to build design; the end result can be attached to any bicycle, ordinary or electric, or even unhooked as an 'e-powered handcart' for indoors and pedestrianised areas. It means that, whatever sort of bicycle the trailer is attached to, it takes the load with no additional effort required from the cyclist.
The first version of the Nüwiel trailer is capable of transporting up to 100Kg. The company's future sights are on transporting young families around towns and cities, boosting electric mobility options for urban areas.