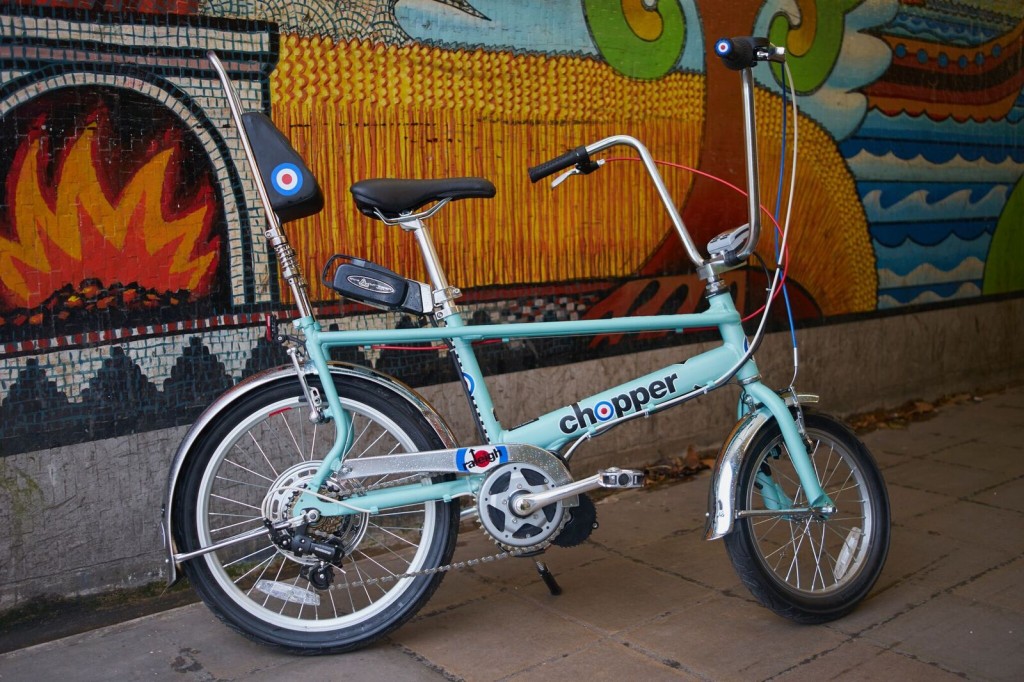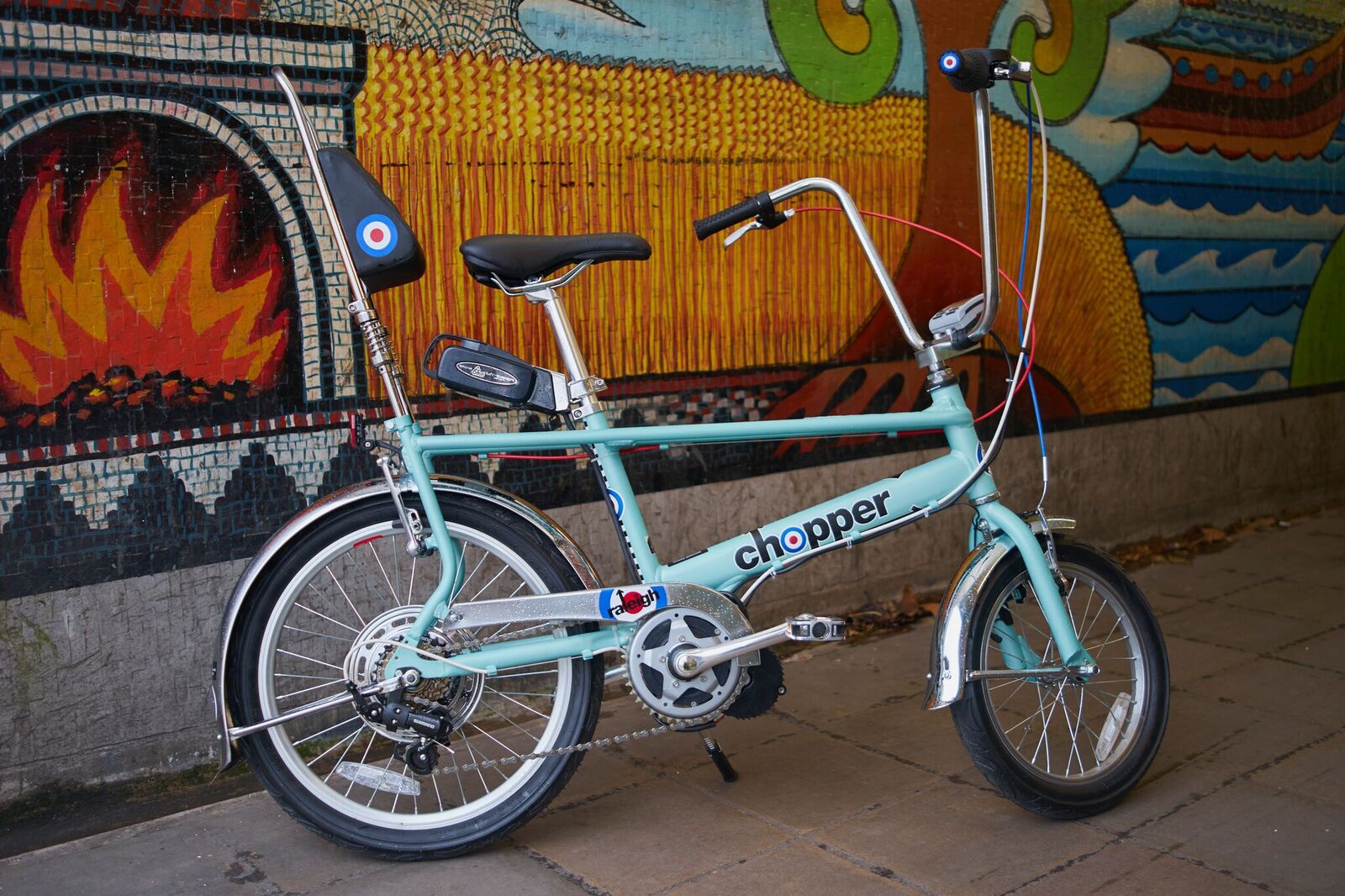 For people who already own a beloved normal pedal cycle, but perhaps want to extend its use or need to travel longer distances, one option is to purchase a conversion kit which will turn an ordinary push bike into an electric one. Adding a motor, battery and controller to a bicycle can provide a new lease of life for both owner and bike.
For many of us, the Raleigh Chopper is high on the list of 1970s childhood memories, with the iconic design also symbolising the early taste of freedom a bike provides. Perhaps a fitting model then to demonstrate the freedom an electric bike now also brings to many in the 21st century.
Eddie Kehoe, from Electric Bike Sales, talks to Pedelecs about their Chopper conversion project, currently turning heads in the Cambridge branch, and how easy it is to convert a normal pedal cycle into an electric bike.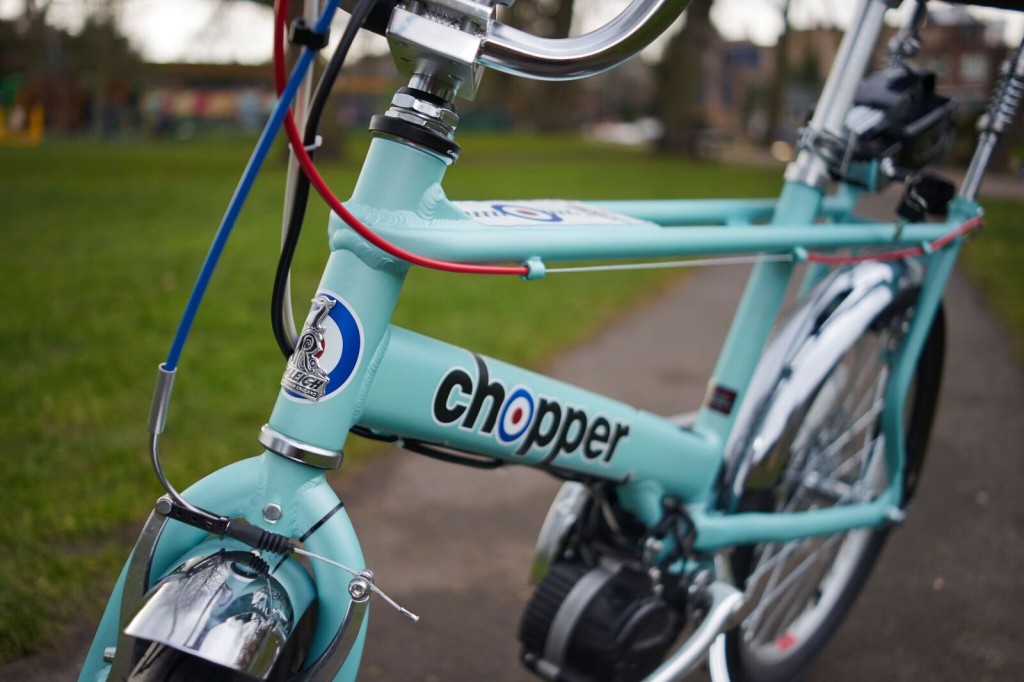 Where did the idea of electrifying a Chopper come from?
Raleigh told us they were going to reintroduce the Chopper in limited numbers and we thought it would be fun to bring an iconic design fully up to date. We've tried to maintain the classic look of the Chopper and use components, including a 250w motor, that fit with the distinctive styling but also suggest something else is going on.
What conversion kit did you use?
We used the Sunstar iBike S03+ system. It's a Japanese crank drive that's been around for a long time (in Japan) and 5 years now in Europe. It works very much like the Bosch or Yamaha crank drive systems, in that it is a torque sensing system that provides proportional assistance as you pedal. We used the 24V version so that we could use the tiny Sony battery.
How easy is it to retro-fit a conversion kit?
The conversion is done by removing the pedals, crank and bottom bracket section of the Chopper (generally speaking, not bits that people notice much) and putting the Sunstar components in their place. It's pretty straight forward to do and only takes a few minutes, especially on a new bike.
Can any bike be converted?
Although most bikes can be converted, some are a little less straight-forward than others. But the list of 'possibles' ranges from trikes, tandems, recumbents, quads, ice cream bikes, cargo bikes, special needs bikes to.. of course.. CHOPPERS!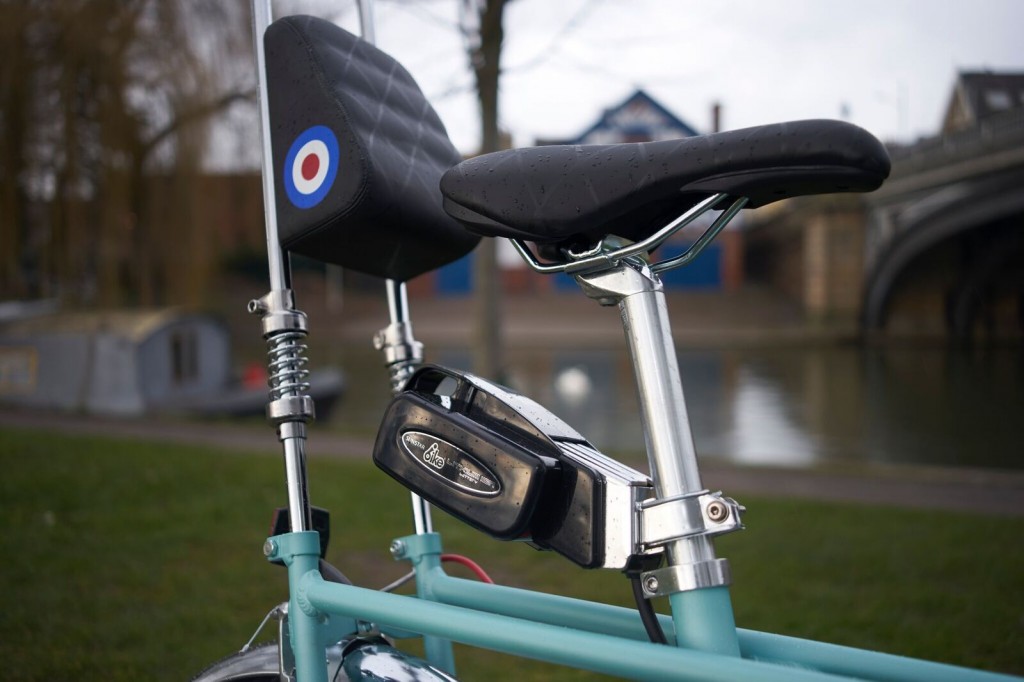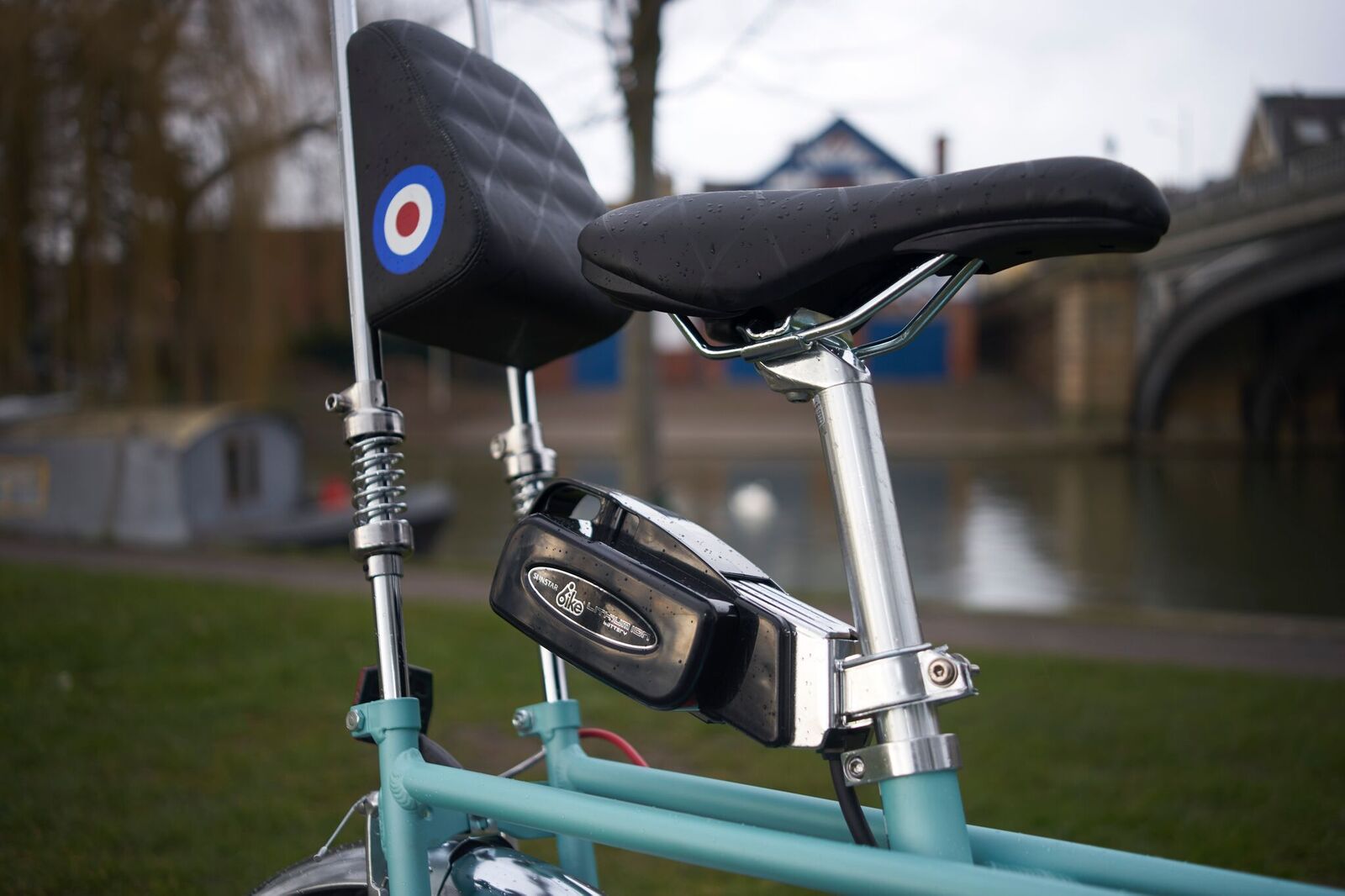 Bikes are converted using retro-fit systems such as Sunstar iBike or BionX or Sparticle (there are more). By converting, people that have bikes they love can keep cycling them, go further and faster or get more adventurous. Most people that ask us for conversions have nice or unique bikes and so we tend to use good quality systems for the conversions. You'll often spend as much as you would on a cheaper electric bike. Sunstar's tag line, for example, is 'Your Perfect Pedelec' which refers to finding your perfect bike and making it electric.
What tips would you give to someone considering undertaking a conversion?
Buying a retro fit kit is relatively easy; there are many importers of decent systems.
The hardest part is knowing which system will work best with your bike and bike components – as well as give you the feel, control and performance you require.
For someone converting for the first time it may be best to buy a complete kit including a battery and charger. Different batteries, motors and controllers will have different limitations and it's important to match or at least to understand where any limits will be reached and ensure no damage will be done to components once paired.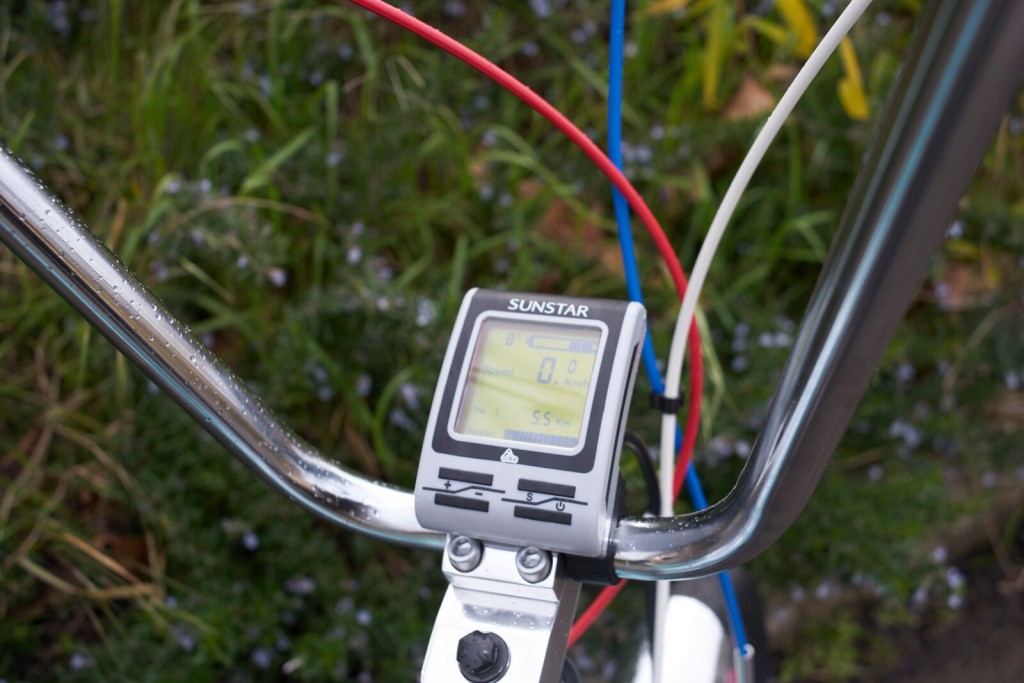 It is very important that lithium batteries are used with a manufacturer recommended charger.
Most kits do not come with any safety or quality certifications, but you can ask if the system has been certified to EN15194.
The batteries should always be certified to UN38.3. If they are not certified you may be taking unnecessary risks and will have little chance of sending the battery back if there are any issues.
For those looking to advance their retro fitting knowledge and explore individual component options, the Pedelecs forum is an excellent place to spend some time.
There are front and rear wheel motors, crank drives and some out board motor types to choose from.
What is a typical cost to convert a bike to an electric bike?
Most customers spend £800-£1000 with us, including fitting. There are cheaper self-fit systems for as little as £400 (from Cyclotricity for example).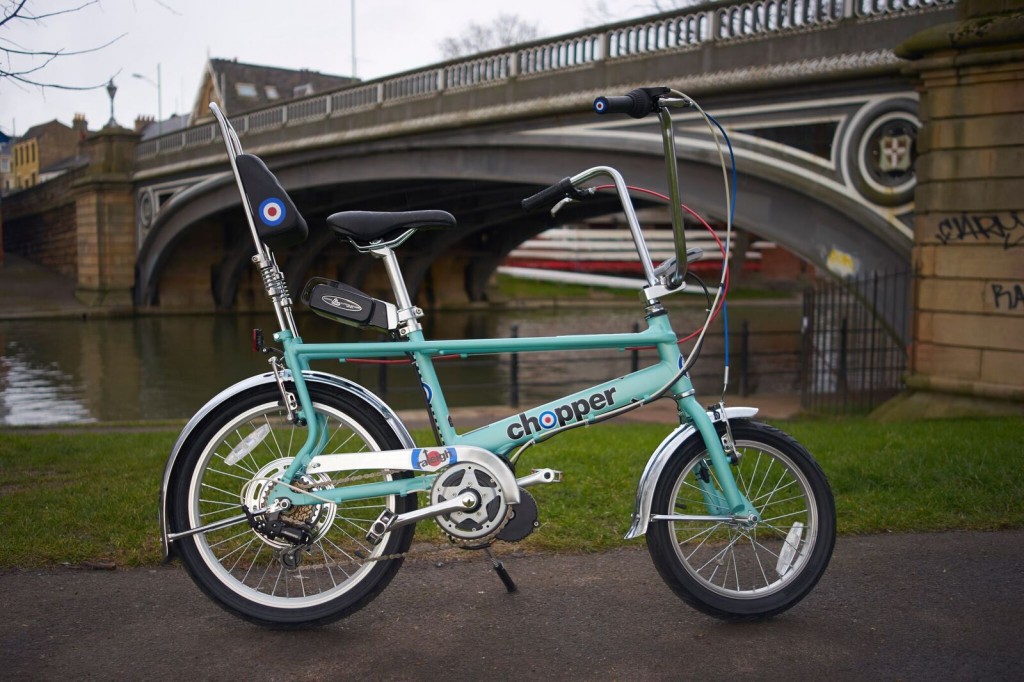 How popular is converting an ordinary cycle to an electric one?
A small percentage of people choose to get their bikes converted. Some do it themselves with a cheap and cheerful kit and some want to turn their bike into a decent e-bike using a premium system. If people have some technical ability it isn't difficult to retro-fit their own bike and it can be a cheaper way to get a decent electric bike and to also learn more about the components involved.
Over time as a customer learns more about what can be achieved from these systems, they can change components to get the right feel and performance to match their individual needs. Our Sparticle system is designed to be modular and easy to upgrade for instance.
Our thanks to Eddie Kehoe of Electric Bike Sales for this interview.
Dealer contacts by area:
Electric Bike Sales Cambridge
Electric Bike Sales Bristol
Electric Bike Sales Oxford
Electric Bike Sales York
Electric Bike Sales London