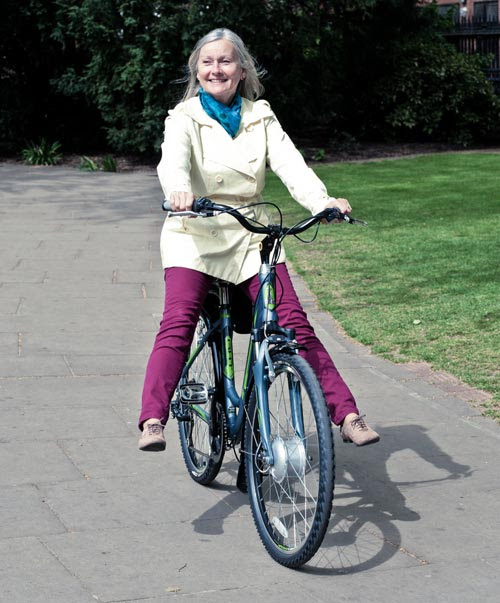 Raleigh UK has announced it is participating in a study in association with Oxford Brookes University to ascertain the impact of electric bikes on older people's mobility and wellbeing.
With the electric bike market growing steadily in the UK, there is an increasing awareness that assisted cycling brings health and wellbeing benefits for thousands of people, particularly those who were previously inactive.
The 'Cycle BOOM' study is being led by Oxford Brookes University. As part of a wider study, 'Cycle Boom' will be running this electric bike trial to examine the impacts of assistive technology on independent mobility, mental performance and wellbeing in comparison to regular cycling.
Ultimately the study aims to inform the industry on e-bike technology improvements as well as pass on ideas to government policy makers for developing towns, cities and the countryside to encourage cycling.
Participants, who will be recruited in the Oxford and Reading areas, will be loaned Raleigh's electric bikes for an 8-12 week period. They will be asked to both take part in 'wellbeing' tests and record their experiences in a diary.
The study team are now seeking a mix of people either new or returning to cycling as well as more experienced cycle users to enable them to develop a more rounded understanding of the experiences people have when using electric bikes.
Raleigh hopes to implement the findings in future product and marketing developments and will be working as a project partner over the lifespan of the study, which is expected to conclude in September 2016.
The study is therefore currently looking for a diverse range of participants in the 50-59 and 60+ age groups living in the Oxford, Reading, Bristol and Cardiff areas. 
Researchers are especially interested in hearing from people who don't regularly cycle any more and will be in touch with those they would like to work with by the end of March 2014. 

To find out more about the study visit www.cycleboom.org/
Tim Jones, Principal Investigator at Oxford Brookes University said: "With this study we hope to make a really important contribution in ensuring that future bicycle technology, as well as our towns and cities, are designed to support cycling in older age."




Richard Dobney, Raleigh's electric bike product manager added: "We're very excited to be working with Oxford Brookes and its partners on the cycle BOOM project. Seeing how our technology can be progressed, implemented and tailored to the non-cyclist is absolutely key to the future of electric bikes in the UK. Ultimately, we believe electric bikes are very inclusive modes of transport and will contribute hugely to getting more people on two wheels in the coming years."