The new Juicy Poco, the latest addition to the brand's Classic range, has just been unveiled by Juicy Bike.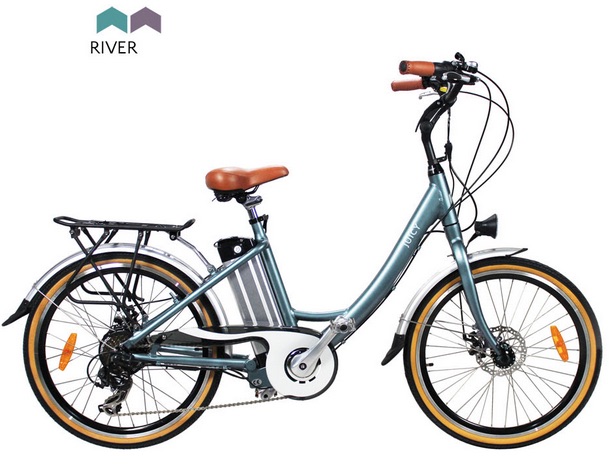 Sporting a 17″ frame and 24″ wheels, the Poco is described as the "go-anywhere bike designed for the shorter rider."
Retaining the Juicy Dutch style upright position, the styling is completed by a choice of two colours, 'River' and 'Heath' and is offered with a range of battery size options.
The Poco will be available to see and test ride at SPIN Cycling Festival in Manchester at Victoria Warehouse 6th-8th May and in London at the Truman Brewery 20th – 22nd May. ​