Sole founder of Momentum Electric, Ying-Tsao Tan, talks to Pedelecs about their progress in the last two years.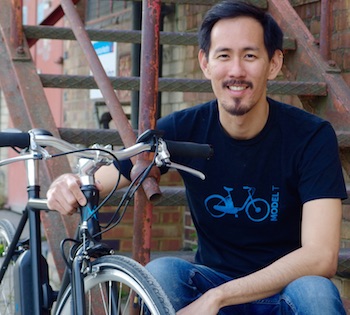 It has been two years since we last spoke, so welcome back. Back then, you were the new kids on the block, fresh-faced with an ISPO finalist award and you are now found in numerous shops up and down the country, including Selfridges and John Lewis, with distribution in Europe and can even be found as far away as Australia. You must be pleased with those achievements?

Thank you! Yes, but it is actually not as impressive as you make it sound. It has been a lot of hard work and a steep learning curve; we have had our share of ups and downs. I still consider us as the 'new kid' as we are still learning a lot every day. It has been quite an adventure!
What would you say were the highlights of the last two years?
The broad distribution channel as well as the prestige of retailing at Selfridges and John Lewis that you mentioned were wonderful, of course. As did appearing in several international mainstream outlets such as Spiegel Online, The Sunday Times and The Irish Times. All these were high points that made everyone at Momentum Electric very happy. But hand on heart, the biggest reward is when somebody sends a message to us saying how much they have enjoyed our bikes.
What about your low points? Do you mind sharing those with us?
For one, we have gotten into some bad business partnerships. We are still here, and as the saying goes, whatever does not kill you only makes you stronger! We have also been naïve with our production planning and overly optimistic with product development schedules. Up and down the country, we have run out of our popular Model Ts. The upside is the commuter's favourite, Upstart, is still available in some shops, so we hope that can keep some customers happy for the time being.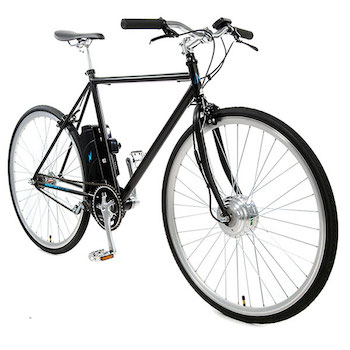 You mentioned the Model T, we understand a new model is coming out shortly? 
Yes, we have been working on the development for a while now and It will come out in September.
There has been a delay because we have been following our development process to ensure we have a good product. We listened to our dealers who passed on feedback from customers as well as speaking to customers ourselves.
High on the list of complaints was weight. This was probably in particular due to the demography of Model T customers. We have reduced the weight bringing it under 20kg while maintaining or improving other features. For example, we are increasing the battery capacity by 15%, using a more powerful motor that is both lighter and quieter – as well as refining the programme, making an already natural ride even smoother.
We made other improvements that targeted the Model T demography, such as a carry handle on the frame for easy carrying. We also listened to smaller requests like one from our friends in Scotland who requested for tougher spokes to withstand their harsh winters.
Can you tell us more about Momentum Electric's development process and why it has taken so much time?
Our development process has five stages: product concept based on user research, specifications, industrial design and engineering, sample prototyping and ride programming. We repeat some of the stages a few times to refine the product and sometimes correct mistakes. You can see on the banner photograph some of our sample prototypes from our Model T development process.

We take an uncompromising holistic approach to the design of our bikes and, as a result, we have delayed production of our new battery design that we showcased at exhibitions last autumn. From our reiterative design process, we learned that an engineering design change could improve the water resistant level of the battery case. However, this change would affect the placement of the screws and the aesthetic.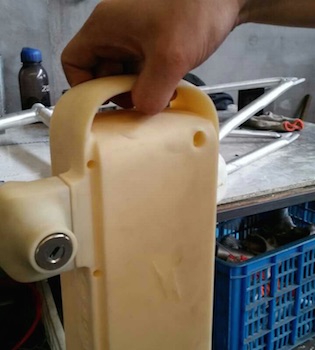 Unwilling to make such a compromise between the aesthetic and engineering we bit the bullet and redesigned the battery case with the engineering feature as the starting point. The end result is a new aesthetic, a better battery case but unfortunately, this six month delay.
How would you say that this development process makes you different from the other electric bikes companies?
We have taken ownership of the product design and we are proud to be one of a select handful of electric bicycle companies in the UK that exports our products overseas. In fact, I will let you in on a little secret. The ability to export is a testament to the fact that a company produces their own design, as re-badged products are usually restricted to certain geographical markets by the OEM factories.
Thank you to Ying-Tsao Tan of Momentum Electric for this interview.