From this week, a fleet of five e-cargo bikes will be setting off across south London from the Streatham Common branch of Sainsbury's to deliver up to 100 e-commerce orders a day.
The trial aims to test speed and efficiency of 'greener' deliveries in busy cities, which Sainsbury's is launching with e-cargobikes.com, who will provide the purpose-built e-bikes.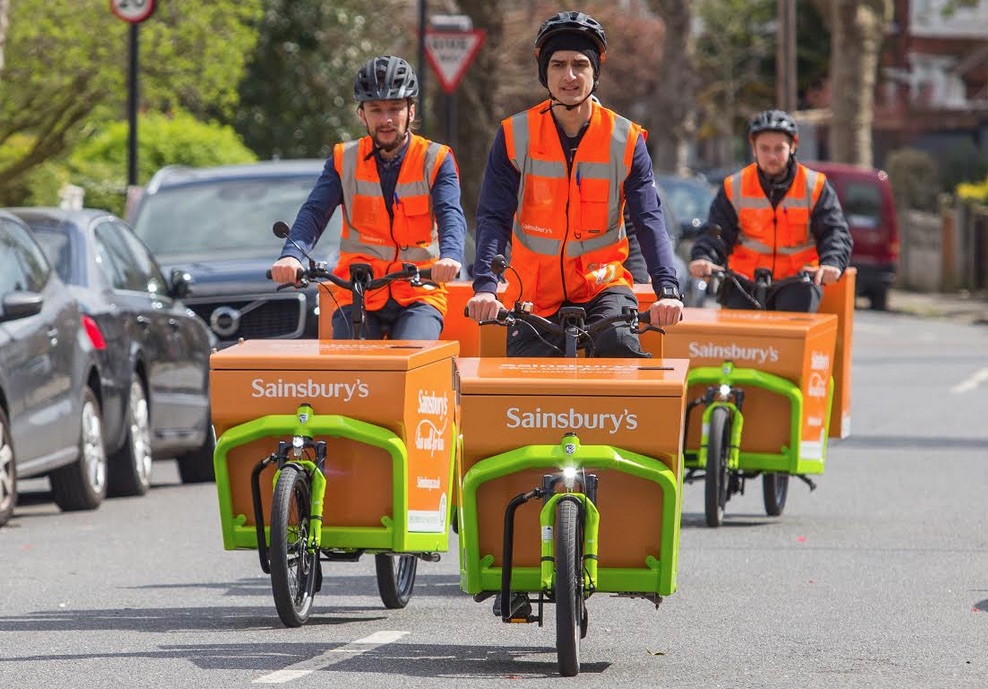 With the capacity to carry multiple orders, the company say the bikes will be able to make the most of cycle lanes in order to avoid traffic during peak delivery hours as well as park closer to customers' homes than is often possible for traditional delivery vans.
Sainsbury's say: "As well as making sure customers get their shopping on time, the electric cargo bikes will also be beneficial to the environment, producing zero emissions and no noise pollution."
Once customers have placed their online orders, Sainsbury's will use routing technology to determine which orders are delivered by a traditional van or by electric cargo bike. The order will then be delivered during the customer's chosen time slot by Sainsbury's branded bikes and riders.
If successful, the trial could be rolled out to further areas across the UK.
Clodagh Moriarty, Director of Online at Sainsbury's, said: "We're delighted to be the first supermarket to trial grocery deliveries by electric cargo bikes. We're always looking for new ways to make sure we can best serve our customers and this trial will help us explore whether there might be a more flexible way to deliver Sainsbury's groceries to those who live in busy cities."
James FitzGerald, MD of e-cargobikes.com, said: "We're thrilled to be working with Sainsbury's on this trial. By taking existing e-cargobike technology and putting it to the test in a new market, we're reimagining grocery deliveries and exploring a more sustainable transport system."