Bosch eBike Systems have announced a number of product updates and innovations for 2020 models. New e-bike motors promise less weight and more power, alongside digital theft deterrence and anti-tuning software.
Performance Line CX
Weighing 25% less than its predecessor and almost half its size, the new 2.9Kg Performance Line CX allows for 'better integration' and lighter, more agile eMTBs as a result, say Bosch.
"The compact size of the Drive Unit allows bicycle manufacturers to better integrate the drive system and build frames with shorter chainstays. The weight of the eMTBs is also reduced. As a result, the bikes are just as manoeuvrable and agile as mountain bikes without an electric drive and also offer a clear advantage in riding enjoyment," says Claus Fleischer, CEO of Bosch eBike Systems.
Bosch say:
Optimum energy efficiency from the battery
Natural riding feeling, barely noticeable pedal resistance
Optimised gearbox for little noise
Up to 340% support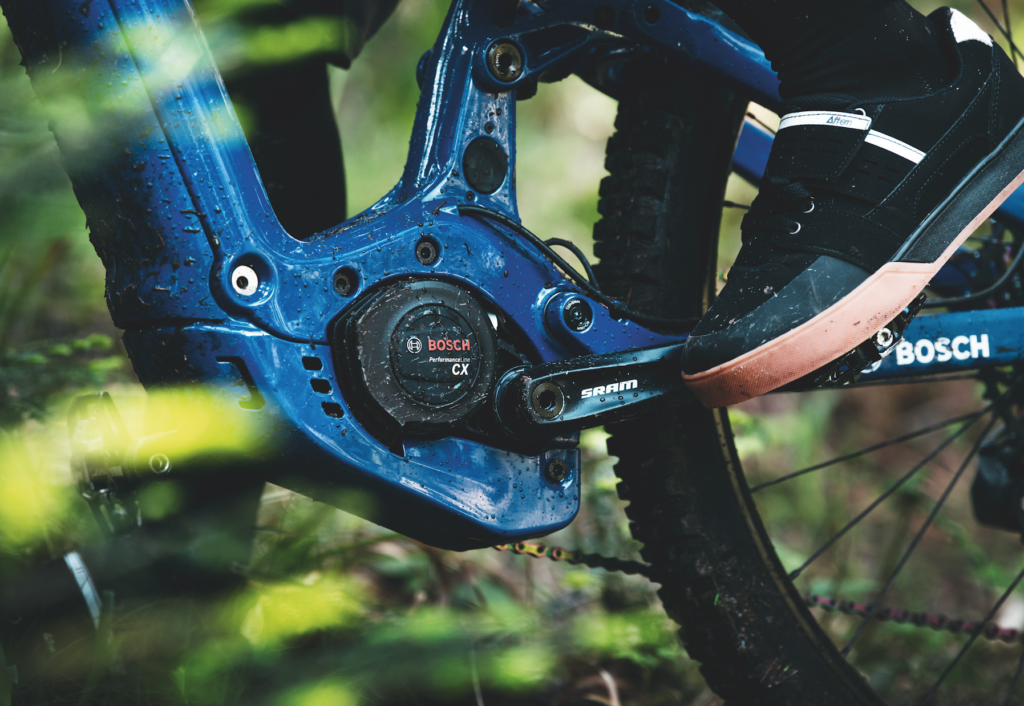 Performance Line & Performance Line Speed
The Performance Line drive unit will be available on 2020 models in two variants, assisting riders to 25 km/hr (65 Nm) or the speed pedelec version to 45 km/hr.
Bosch are calling it the "most versatile drive system in the portfolio." The speed pedelec version has a maximum torq of 75 NM, weighs 2.9Kg. and offers "powerful motor support of up to 340%"
Bosch say:
Accelerates dynamically and powerfully, even at low cadences
Riding sensation always remains natural
Even in off-mode and over 25 km/h, pedal resistance is barely noticeable and the e-bike runs like a conventional bike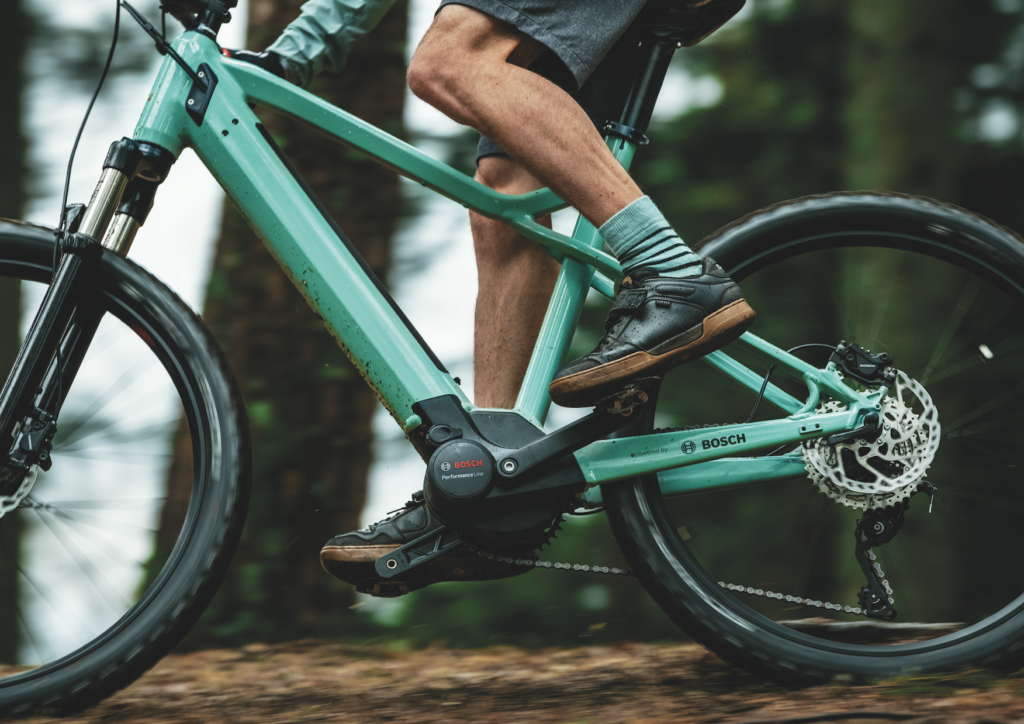 Cargo Line
Bosch eBike Systems has unveiled a new product line for 2020 developed for the burgeoning e-cargo market. The drive is available in two versions, the Cargo Line assists maximum loads of 250Kg up to 25 km/h and the Cargo Line Speed up to 45 km/h.
"eCargo bikes are becoming an increasingly common sight on city streets. The areas of use in both the private and commercial sectors are enormous. By providing a specially designed drive, we aim to further promote this positive development, helping to relieve road traffic and protect the environment," explains Fleischer.
Bosch say:
Controlled acceleration, full power even at low cadence
Cargo Line: max torque of up to 75 Nm; up to 400% support. Weighs 2.9Kg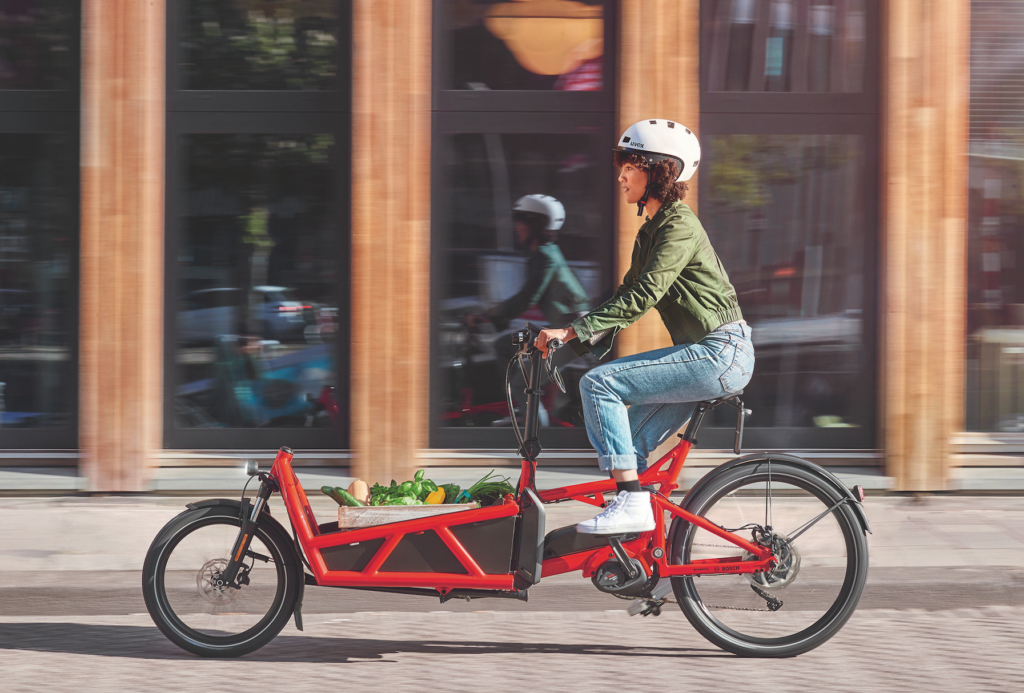 PowerTube 625
The new PowerTube 625 weighs 3.5Kg; the integrated battery is tasked with providing both maximum range and uncluttered e-bike aesthetics. While the 625 is aimed at "long-lasting riding enjoyment even on mountainous terrain" its stablemate, a 400Wh PowerTube battery will be the new "stylish energy supplier for city and country".
"Any brand that offers e-bikers new functions and features and provides more performance, as we do with our new Performance Line CX, must also offer more range. That's what we are doing with the new PowerTube 625," says Fleischer.
Bosch say:
PowerTube 625 (416mm x 84mm x 65mm) weighs approx. 3.5 Kg
PowerTube 400 (349mm x 84mm x 65mm) weighs approx 2.9 Kg
Lock function for Kiox
A new lock function should make the e-bike less attractive to thieves, say Bosch. The function offers additional digital protection alongside physically securing the bike with a mechanical lock.
The motor will be disabled once the Kiox display is removed, with motor assist only available again when the same on-board computer is re-connected.
Fleischer says: "The fact is that digital solutions can't replace a classic mechanical bicycle lock, but they can enhance the traditional solution. With Lock, we have now developed a function that gives e-bikers more security and makes things a little harder for bicycle thieves because it significantly reduces the value of the e-bike," explains Claus Fleischer, CEO of Bosch eBike Systems.
Bosch say:
Lock must be purchased via the eBike Connect smartphone app and set up on the e-bike with the Kiox on-board computer
Once installed, the drive can only be activated with this on-board computer
Lock is available from model year 2020 at a cost of €9.99
The Lock function is compatible with the Bosch Active Line and Active Line Plus drive systems from model year 2018 onwards, as well as Cargo Line, Performance Line and Performance Line CX from model year 2020 onwards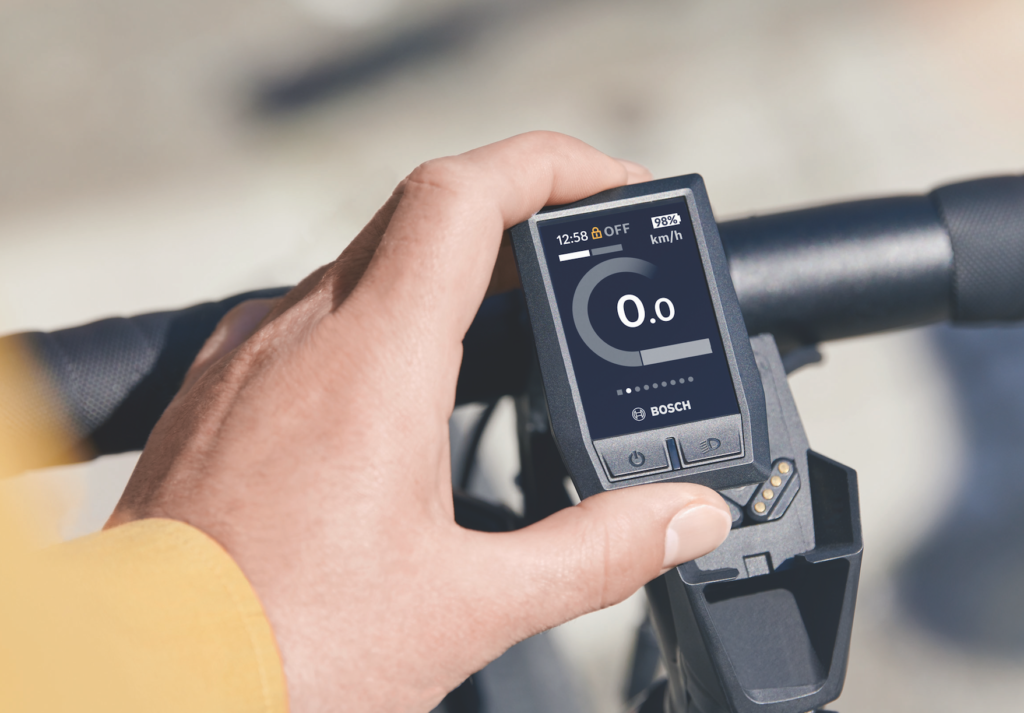 Anti-tuning Software
2020 models will include software that recognises when an electric bike has been "tuned". Bosch say that when the software detects manipulation, the e-bike will automatically switch to "limp home" mode with electric support reduced. The cyclist will initially be able to restore the original settings by riding the e-bike for around 90 minutes, the manipulation check will be repeated after that however. If the software detects manipulation more than 3 times, only a specialist dealer will be able to deactivate the error code reducing the motor support.
Bosch say:
The software will be installed in all Bosch e-bike drive systems from model year 2020 onwards
Specialist dealers can use the Bosch Diagnostic Tool to detect manipulation of the e-bike, even if the tuning kit was previously removed. The dealer can see whether the e-bike has been tuned and how often
Fleischer says "It is important to us that e-bikes – which have a maximum support of 25 km/h – continue to be classified as bicycles in future, with all the associated rights and obligations."