The AUTORQ system made its first appearance on Momentum Electric's bikes back in 2012, when founder Ying-Tsao Tan's ambition was to create simplified, intuitive assistance from a torque-sensing system.
In 2017 Tan launched a second strand to the business in supplying their re-engineered AUTORQ electrical system to other brands. Momentum Electric say they are redefining hub drive systems by using "a LIN based network, co-developed with Accelerated Systems Inc., which allows a range of peripherals to be developed and added to the AUTORQ system by the manufacturer or another third party. This creates an integrated modular ecosystem of products around the AUTORQ system that allows "plug-and-play".
By turning AUTORQ into a platform enabling customisation of rider experiences, the company aim to offer other electric bike brands fine-tuning flexibility to fit with their own products and branding.
Tan explains: "A main differentiating factor between our system and other systems is that we open up our platform to manufacturers so that they can build unique bikes that can be completely controlled through the peripherals and software that they (and third-party developers) develop. We have a comprehensive parametric dictionary which means that every piece of information can be communicated and every parameter can be controlled."
Yellow Innovation – a division of France's La Poste – is the first collaboration and Le Vélo launches this week at CES in Las Vegas.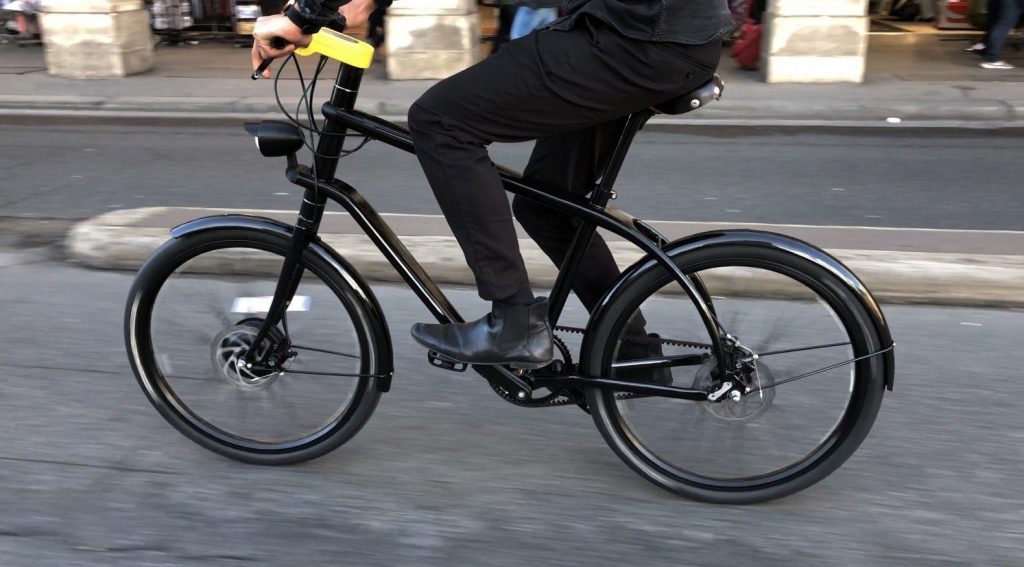 The group's approach to the project was to start by thinking about the user; what they cite as "new urban mobility challenges" led to an on-board computer able to communicate an "infinite number of services to evolve the bike's use."
They say: "AUTORQ is the solution to customise a high-performance e-bike system that will enable the creation of a strong brand identity through a unique range of products and eBlox accessories."
Tan says their vision was a prime example of the flexibility on offer: "Groupe La Poste re-imagined the way that bikes should be used in a city through a new user interface that they have designed, which includes the use of a screen on the stem. They were able to design apps within their "mini-computer" that communicated with the AUTORQ system and controlled the bike. The examples of the apps that they created are for navigation, exploring the city, calculating the routes to travel based on battery charge and terrain… and so on."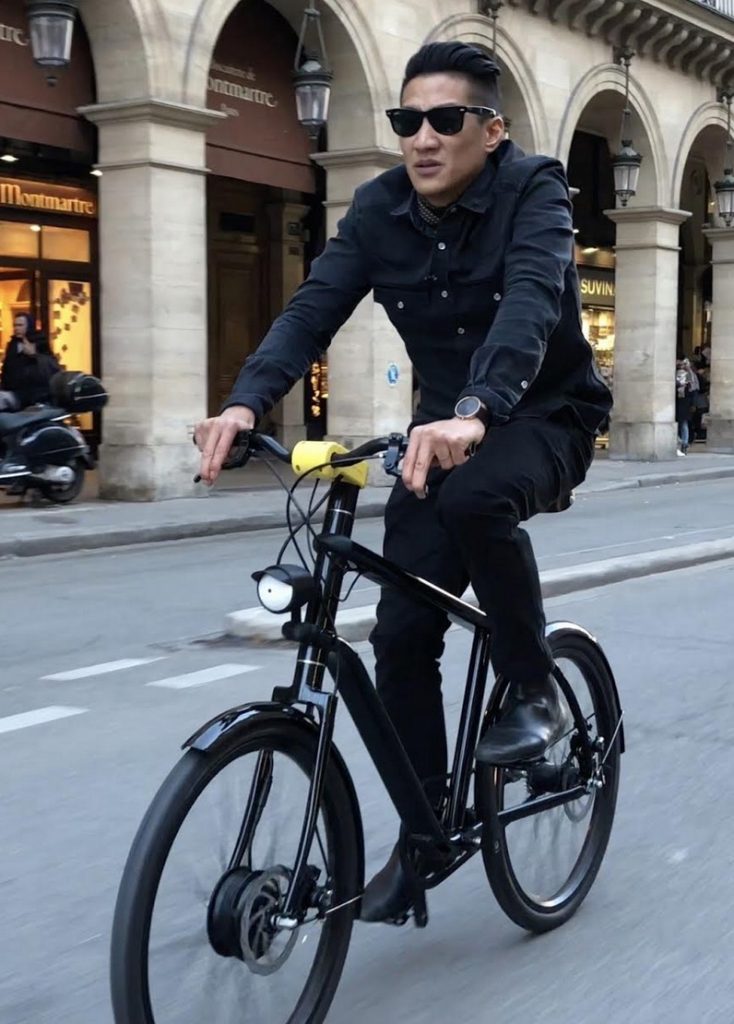 Yellow Innovation say they set out to "create a bike that's fun," coupling practicality with connecting people and places. While their user interface 'Yoda' guides the rider to their destination, the interface also offers fitness programmes, security features and even games, say the company. Le Vélo also comes with two batteries – an integrated battery offering 4 hours of typical ride time as well as what they term a smaller "Mars bar" sized battery pack for up to 30 minutes of assisted ride time.
A company spokesperson explained the principles guiding their vision: "Yellow Innovation is the start-up studio of Groupe La Poste and we specialise in creating very rapid POCs (proof of concepts) of new products and services designed to 'Simplifier La Vie' (make life easier) for La Poste's clients, which is in effect every citizen in France. We started work on our bike back in July, and in just 6 months we went from a blank sheet of paper to a working prototype on show at CES.
"Why a bike? Because already, and even more so in the future, we're going to need to offer new and better mobility services for city dwellers, and as La Poste has been using bikes for more than 100 years, we've focussed on this experience to create the Le Vélo – the perfect electric bike – for urban living and riding."