German brand Convercycle has tapped into the idea of a '2 in 1' e-bike, offering the flexibility of turning a city bike into an e-cargo with a simple unlocking and unfolding action of the rear wheel to create a 60cm x 40cm load basket behind the saddle.
The company say: "The Convercycle bike combines the advantages of a short, light and manoeuvrable city bike with the transport possibilities of a cargo bike. The Convercycle is a unique means of transport that fits perfectly into modern everyday life and offers a completely new flexibility to urban life."
The Bafang 250W motor version (the model is also available without the motor) will carry a load of 60kg, with the bike transporting 150kg including the rider; the price tag is 3,199 euros.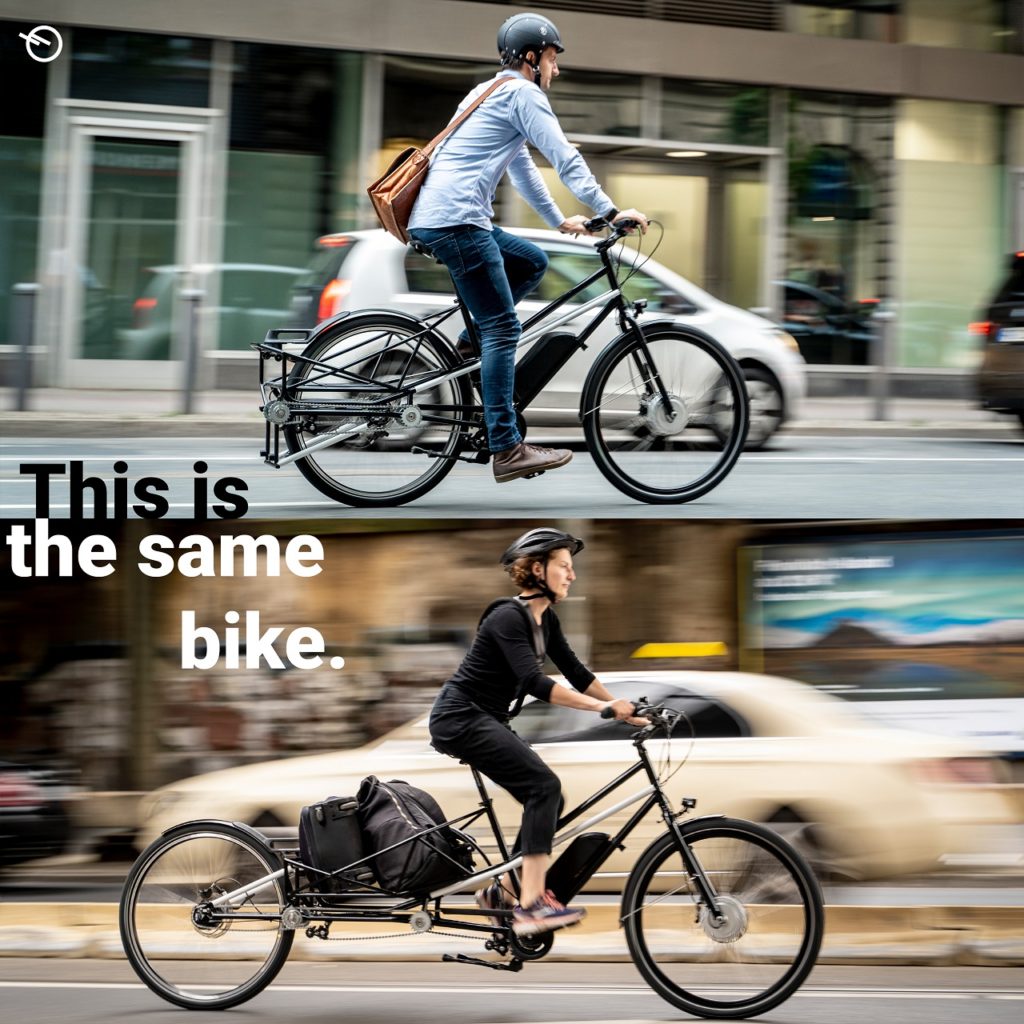 Convercycle Bikes GmbH was founded in October last year by product designer and inventor of the Convercycle, David Maurer-Laube, alongside company MD, Björn Kister.
Maurer-Laube first developed the idea for a bike that converts between an ordinary city bike and a cargo bike in 2017 whilst studying Industrial Design at the Offenbach University of Art and Design, which he then developed into an initial prototype during the next 12 months. 330 supported the further development of that prototype through crowd funding during 2019.
February 2020 saw the launch of a crowd investment campaign, this time on a German platform for investment in sustainable mobility. Further products are planned for the model to work with the cargo area, from animal carriers to child seats and protection from the elements.