Cube recently launched the Bosch-powered, step-through with 20" wheels for people to "ride the future and save the planet."
With the UK slowly increasing mobility again, Compact's timing is right on cue. Demand for electric bikes is soaring.
Cube see the Compact's role as avoiding built up traffic, whilst contributing to improving air quality with an e-bike aimed at urban mobility.
With Shimano 10 speed gears, 500Wh battery, adjustable seatpost and handlebars, plus fitted with mudguards for additional practicality, Cube say "leaving the car at home has never been easier".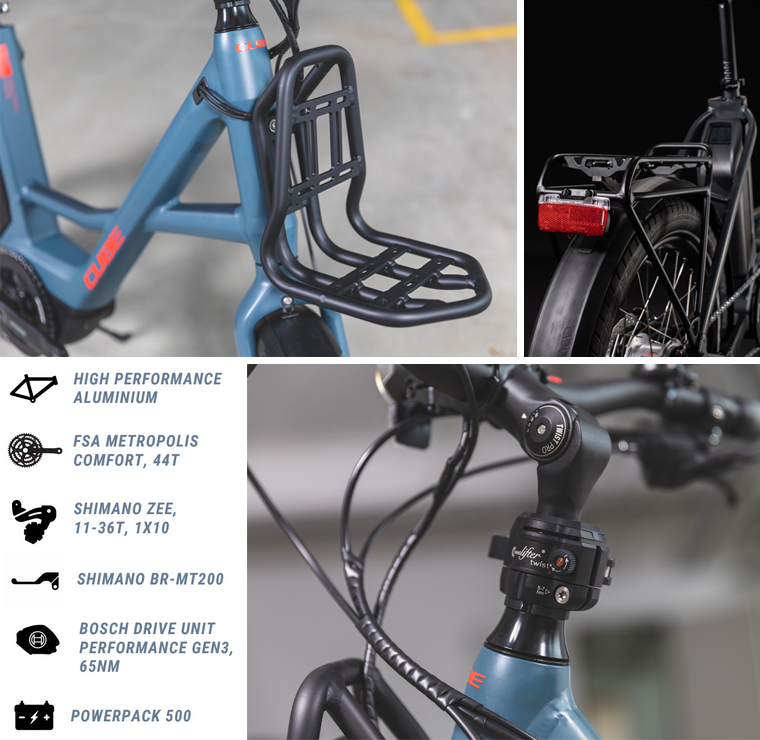 For Cube, the Compact is a step into slightly different utility territory.  A spokesperson for Cube told Pedelecs: "It is indeed new territory for CUBE. Of course we have been producing high-quality e-bikes for quite some time, however CUBE Compact Hybrid is really designed with everyone in mind.
"It's a small, nimble and easily adaptable one-size-fits all e-bike, that offers a clever urban mobility solution. From commuting, to shopping, to just enjoying a ride, the CUBE Compact Hybrid can do it all."