The 18th Cycle Show saw the event moved to Halls 2 & 3, with an outdoor 2Km MTB track, separate outdoor circuit for e-bikes in the Commuter Zone and ABS test strip.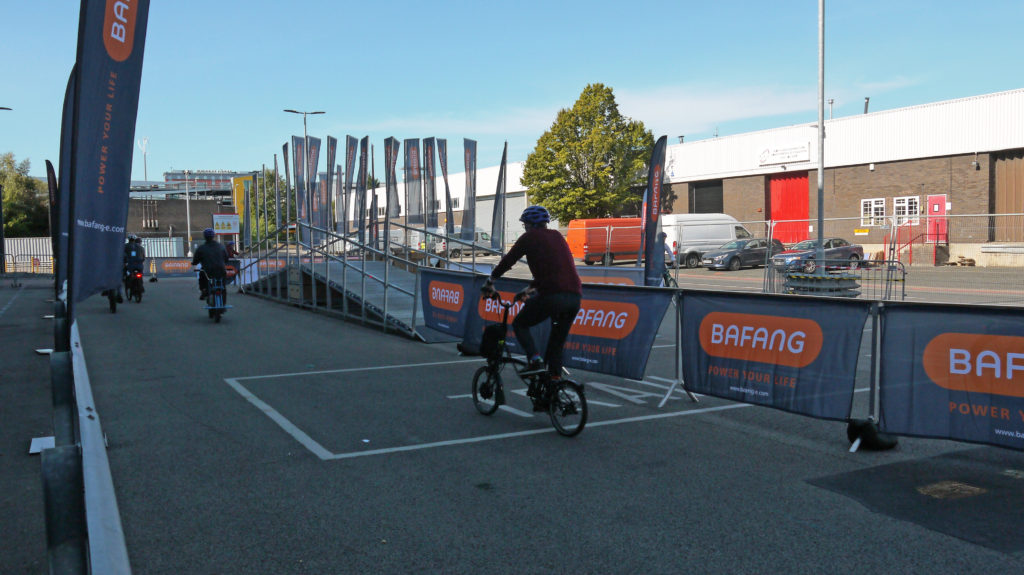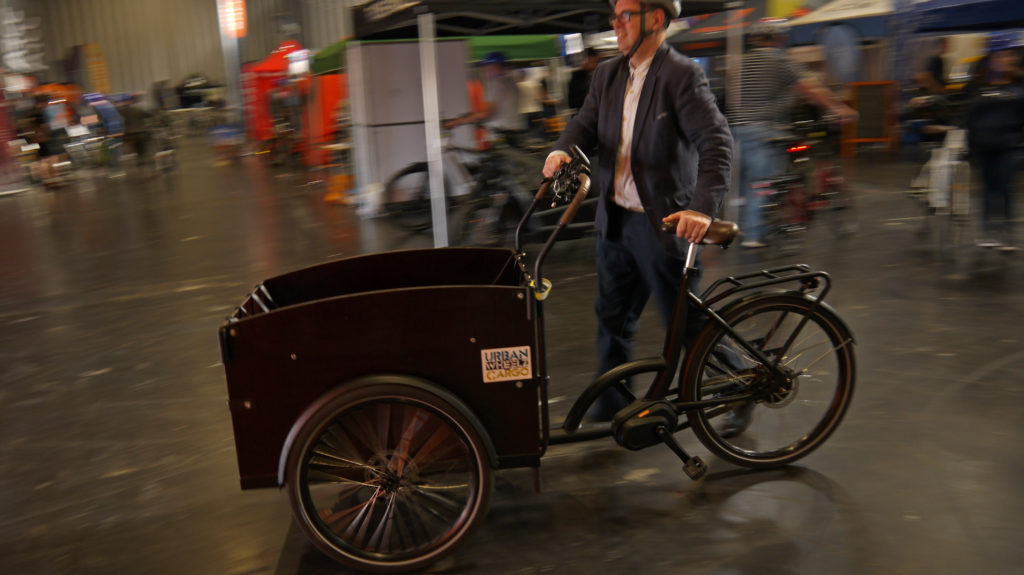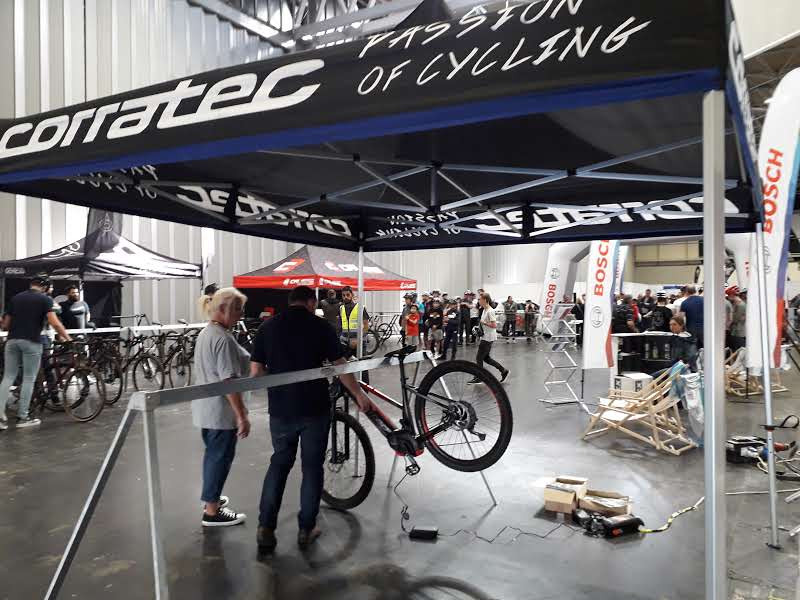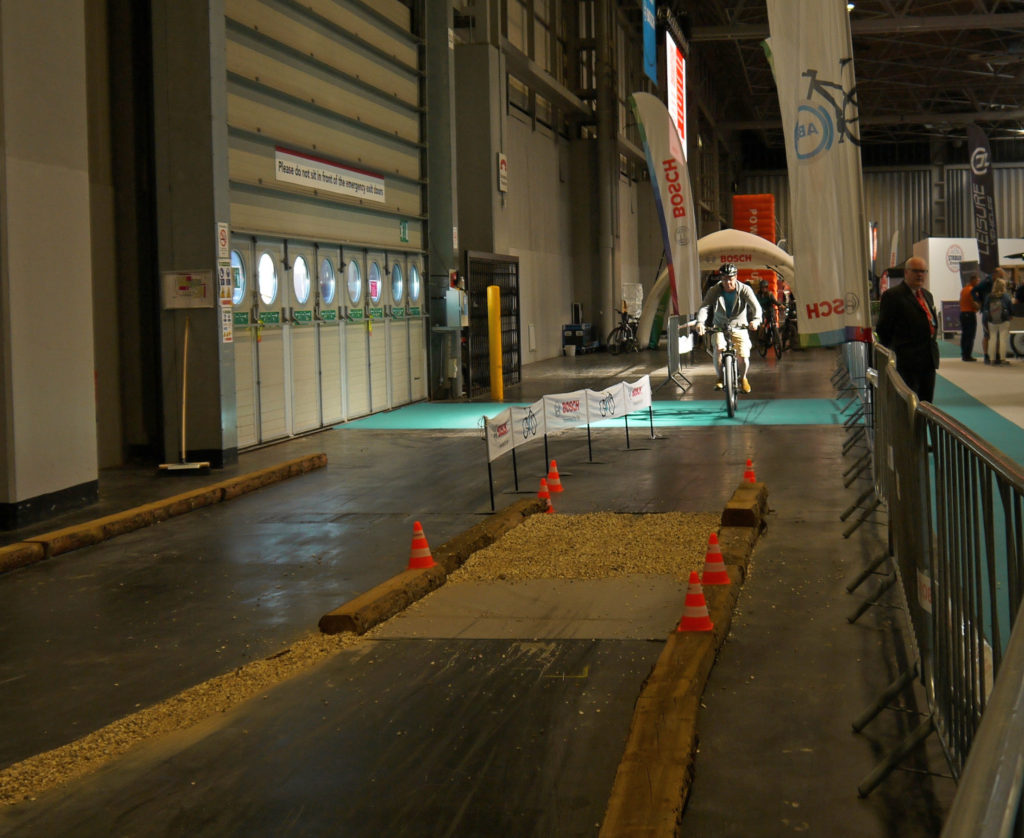 DryCycle had a 4-wheeled electrically assisted prototype for testing on the e-bike circuit; entering the market this winter, company founder Andy Murphy says the DryCycle not only protects riders from rain and mud, but also other road users.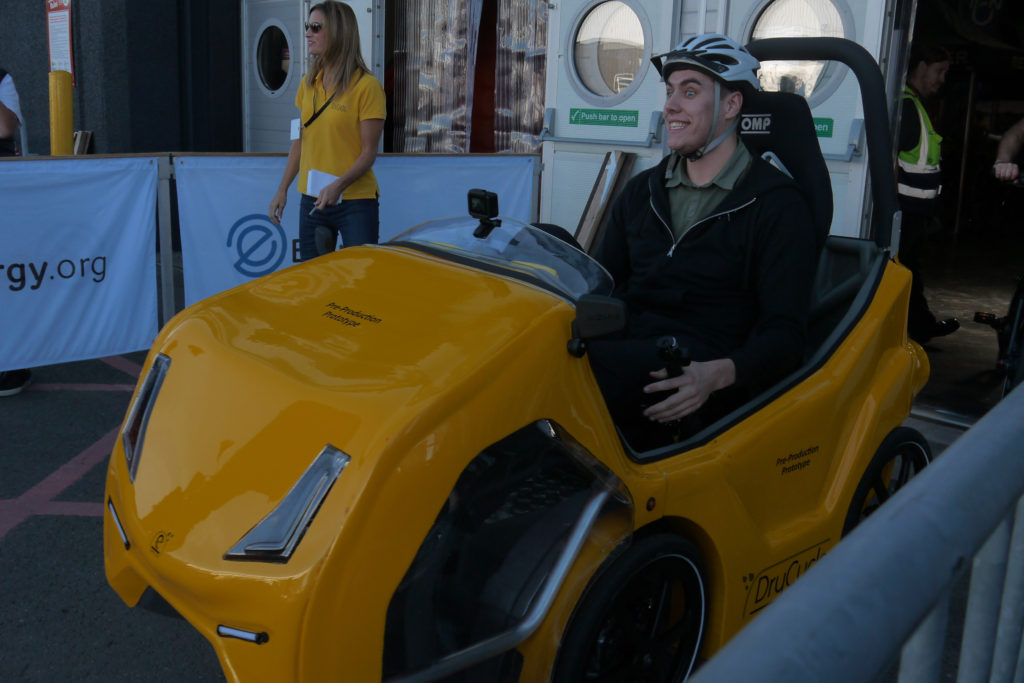 MiRiDER offers a 2 year warranty and 3 colour options on its easy-folding design with a retail price of £1200.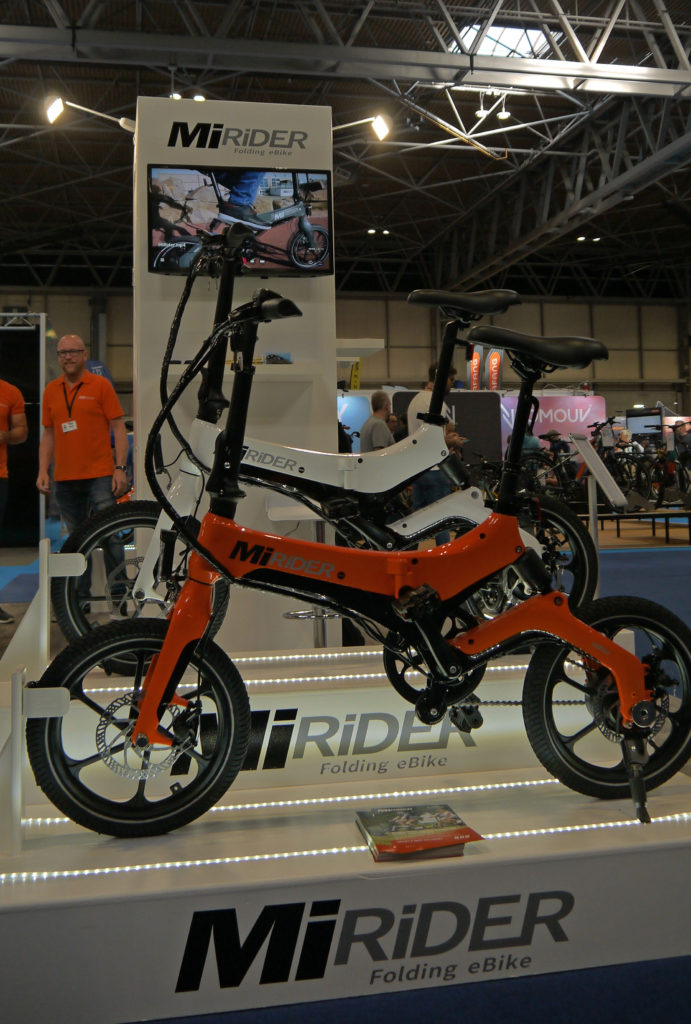 Andy Birch of MiRiDER told Pedelecs: "As a brand new company bringing our MiRider One Ultra-Compact 16" wheeled, folding electric bike to the market at the show, it was a positive experience with lots of great feedback which we hope will convert  into sales in the very near future. As an innovative company, we aim to continue bringing cutting edge e-bikes to the market going forward and, most importantly, helping current and future customers enjoy riding electric bikes."
The new Wayfarer – available from Spring 2020 – took centre stage on the Wisper Stand.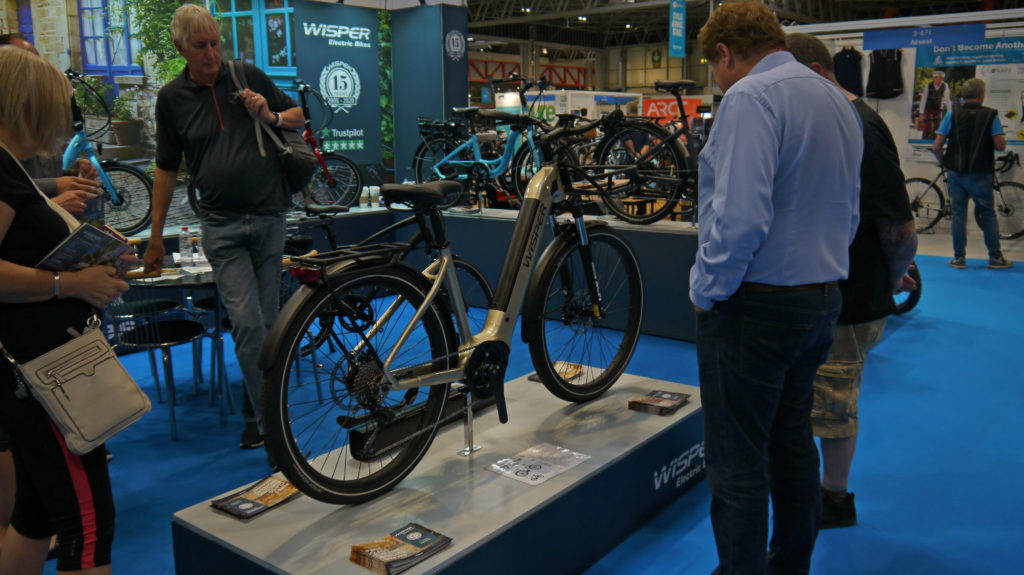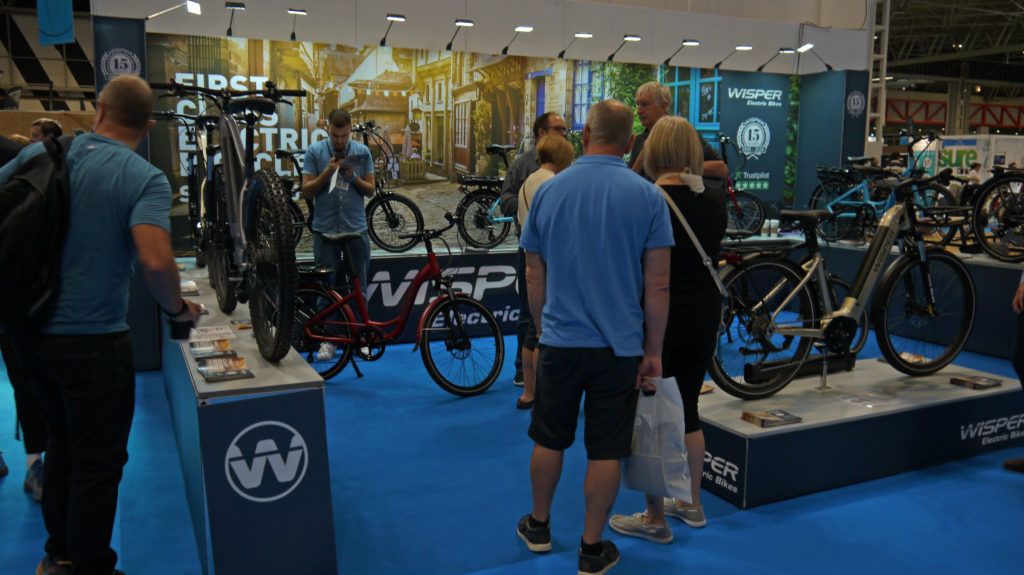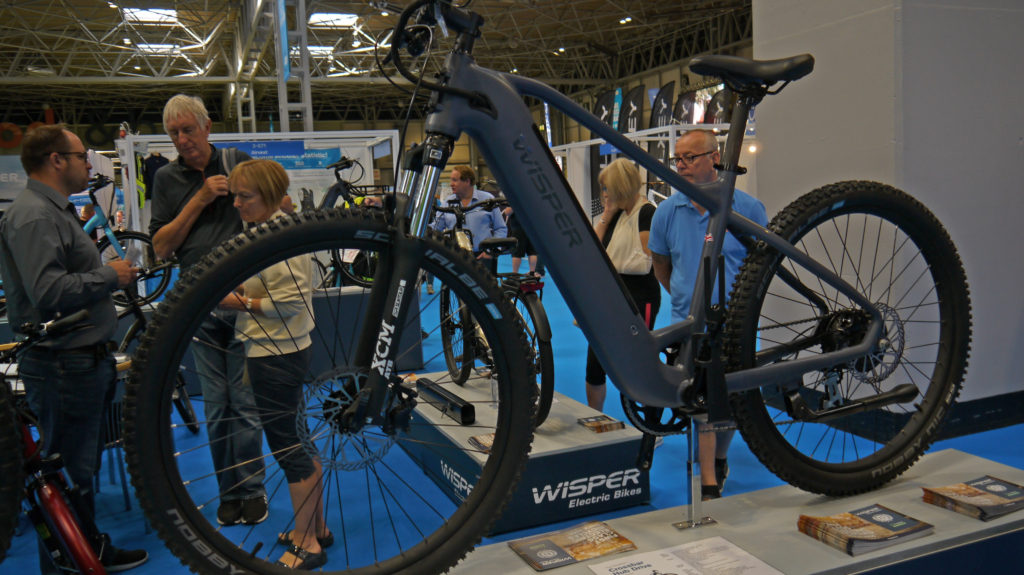 Juicy and Neomouv also showcased a number of 2020 models; the Open Ticket, Ticket and new Lift were on display under the Juicy brand, while the Neomouv Montana, eMTB Bricks model in 2020 'graffiti' colours and Kalyso step through were amongst model under the Neomouv brand.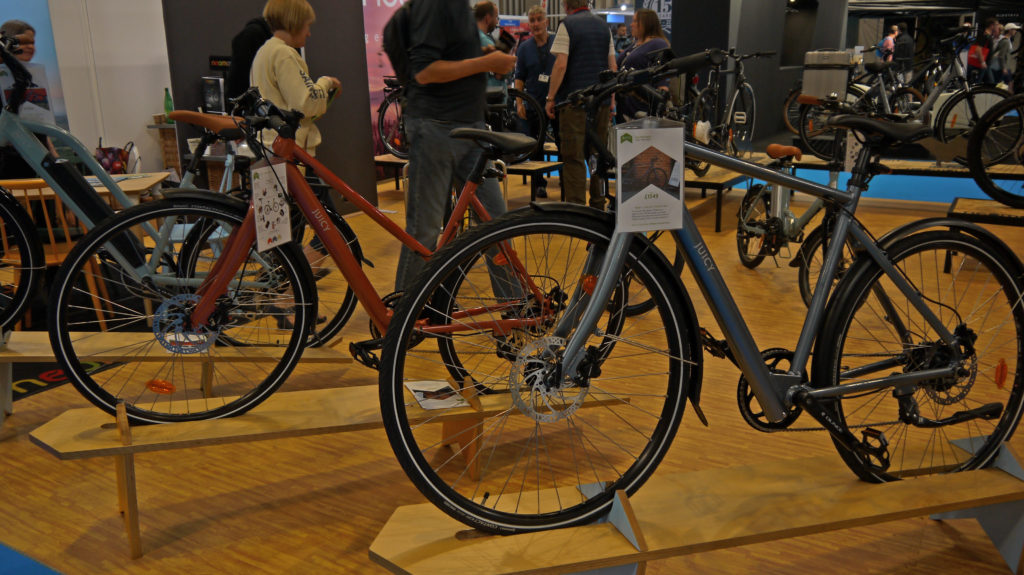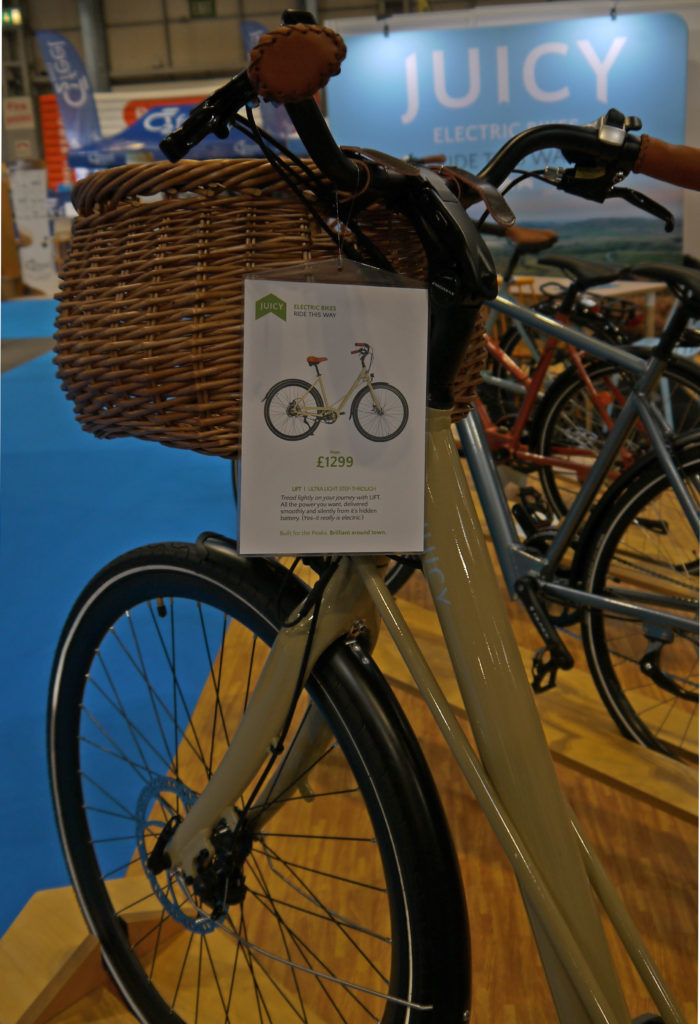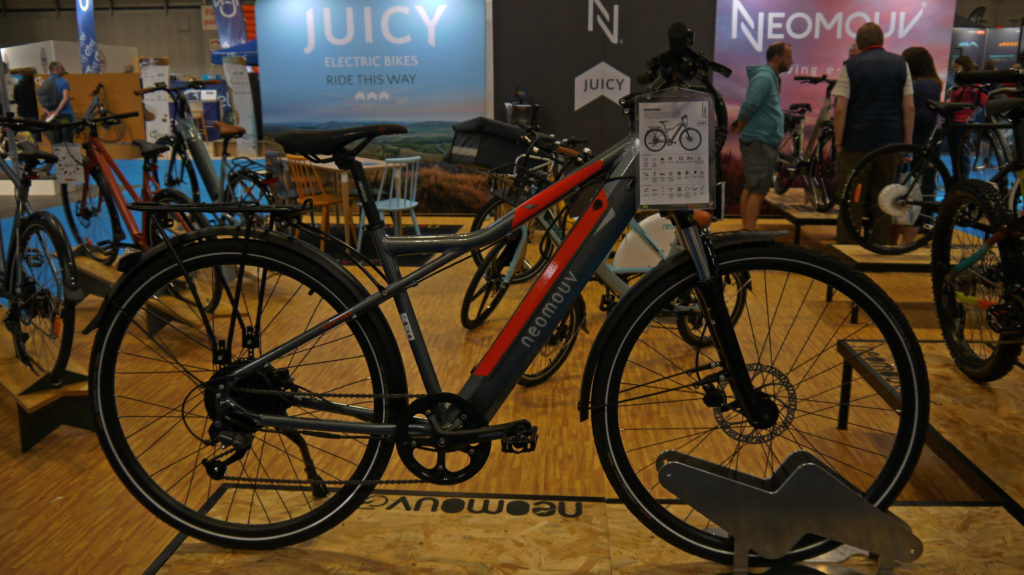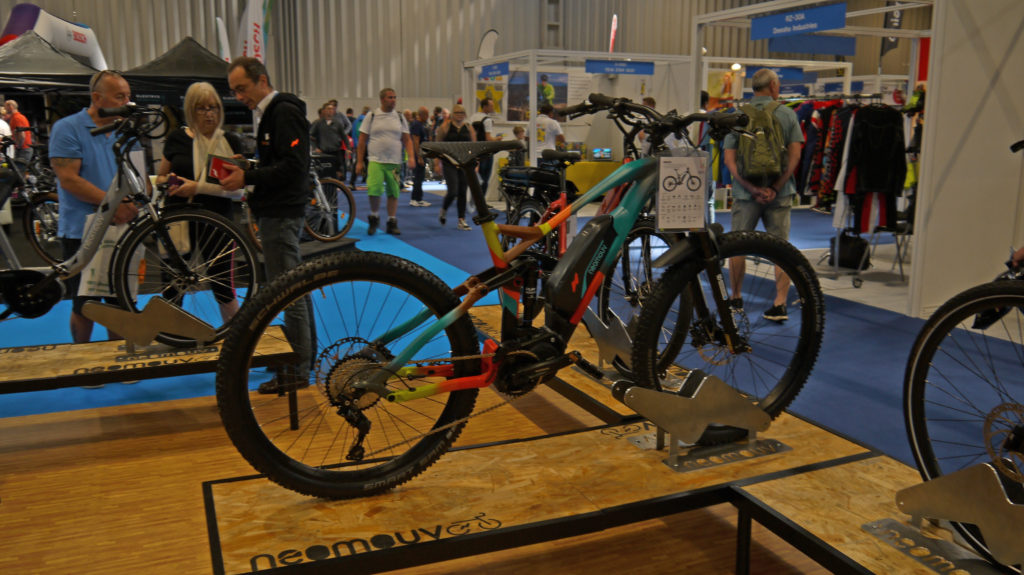 Barbara Van Eekert of Neomouv told Pedelecs that their e-bikes were very well received at this year's show: "We were particularly proud to present the decorated Bricks. Let me explain the story behind the graffiti colors. We were inspired by the story of BMW Motors, who asked Alexandre Calder and Andy Warhol to decorate 3 cars for Les 24h du Mans in 1976 and 1979. The idea has been repeated many times, including this year with cars decorated by artists. As Neomouv is located near Le Mans, Les 24h is part of our DNA and we wanted to transpose this story on to our e-bikes. We therefore asked 6 designers to decorate 6 models of Bricks, our latest mountain e-bike. The 'Street Art' absolutely fits the fun spirit of extreme sports and each bike is a unique collector's model!"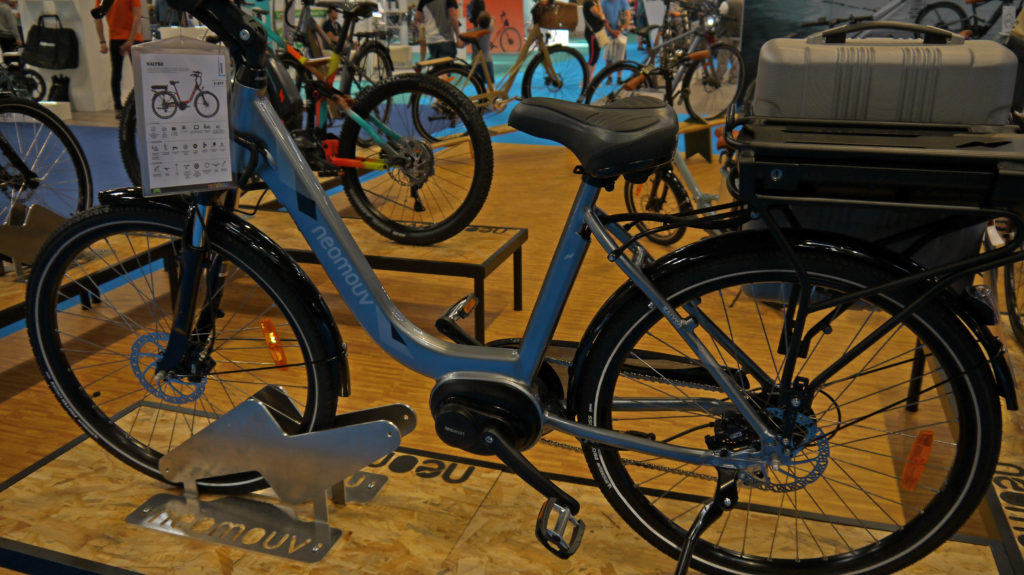 Amongst other brands in the Commuter Zone were e-Ranger with a number of models including the Titan, Revolutionworks with the Revos2 kit, ARCC, Rok, GoCycle, Pedego, Riese and Müller.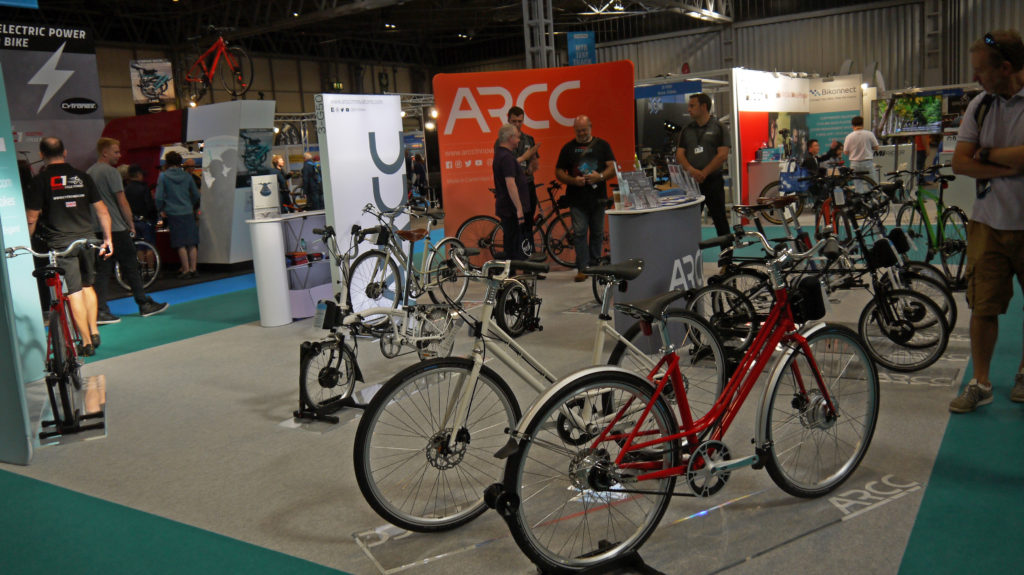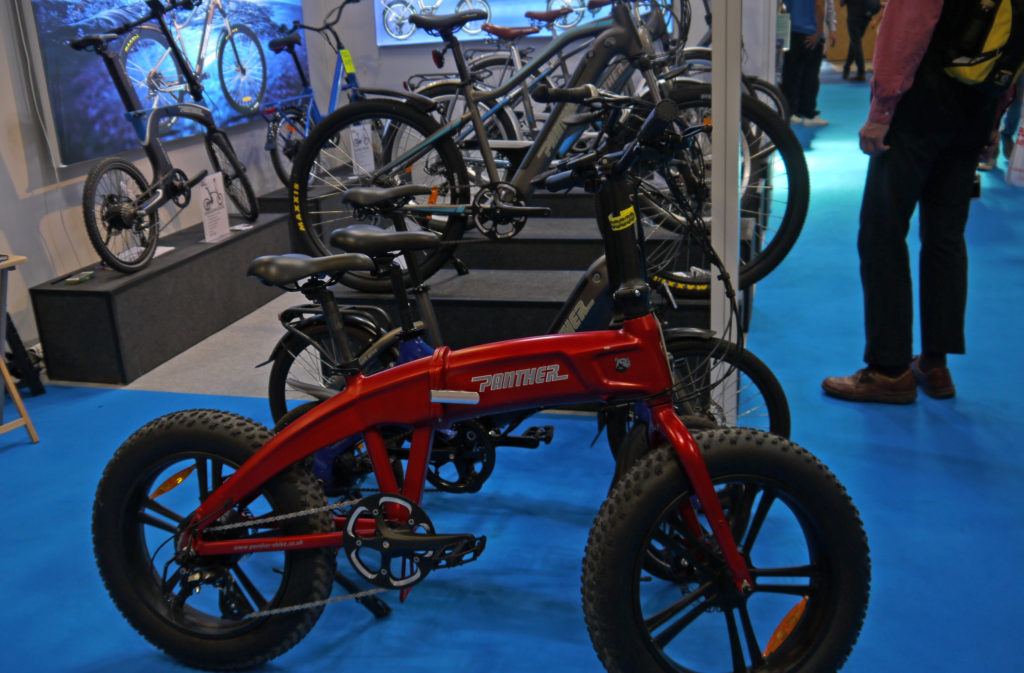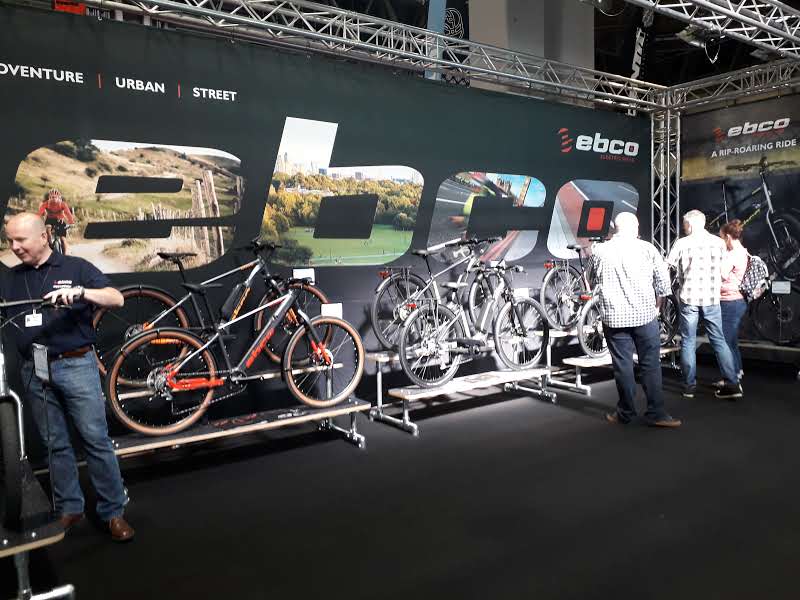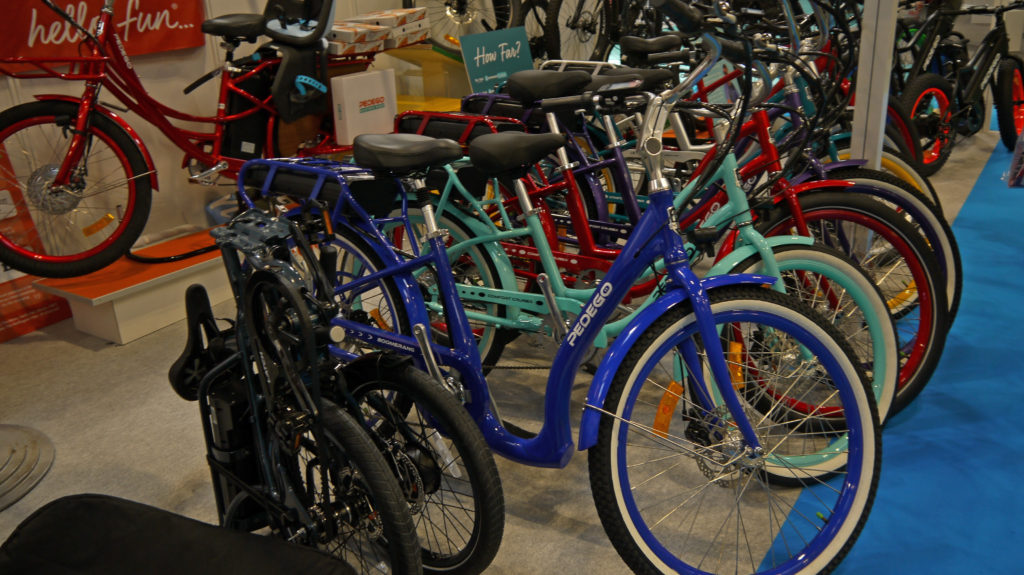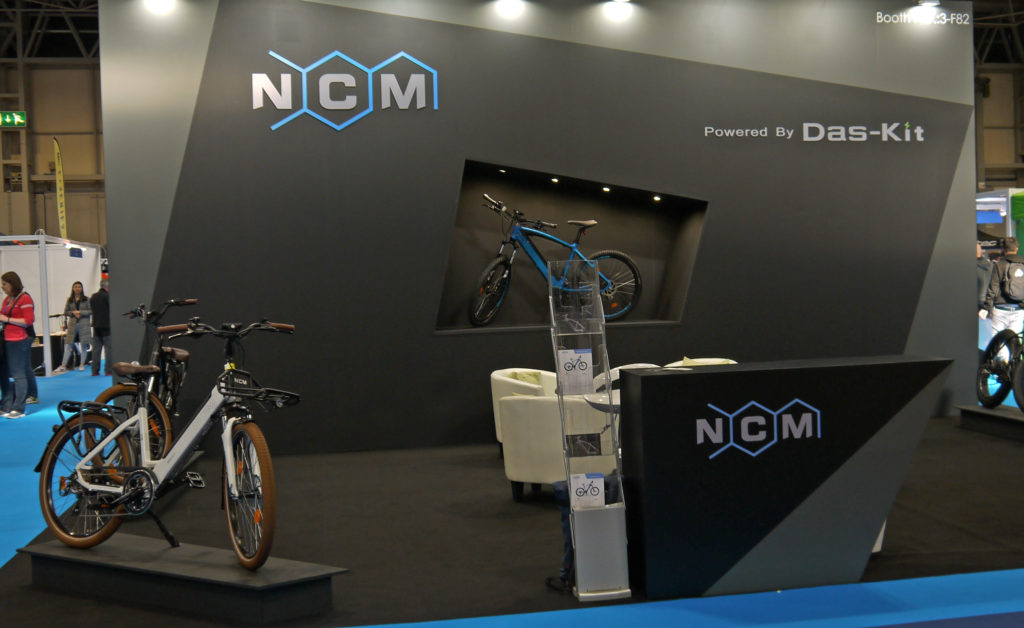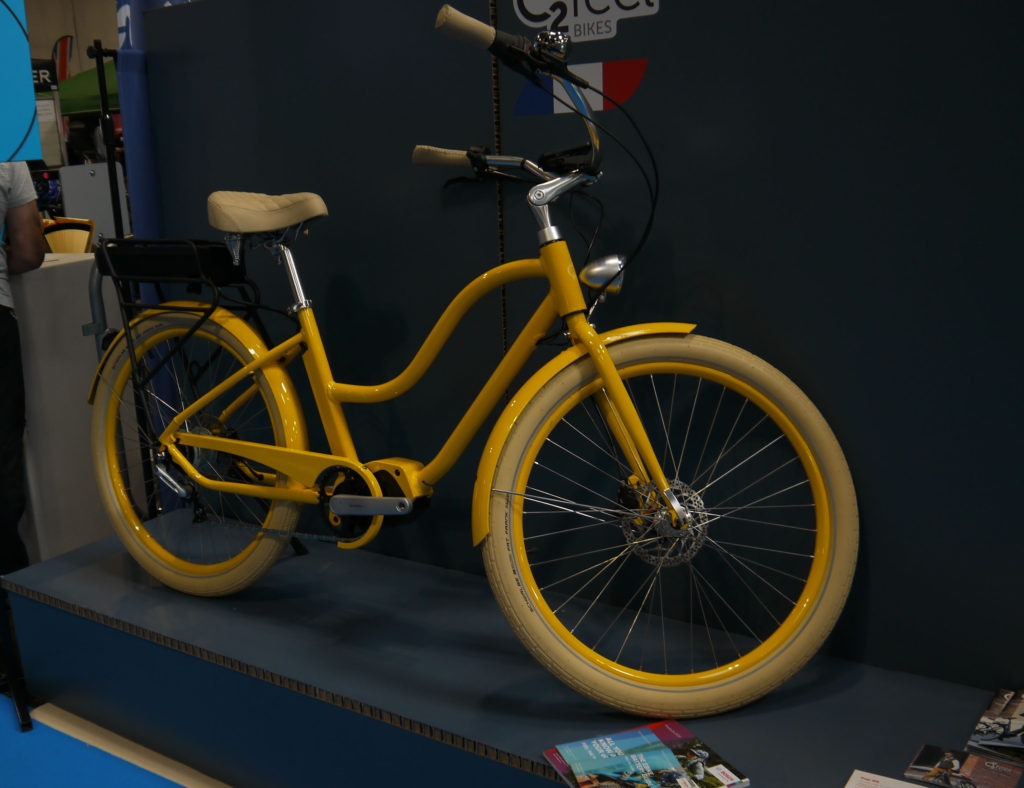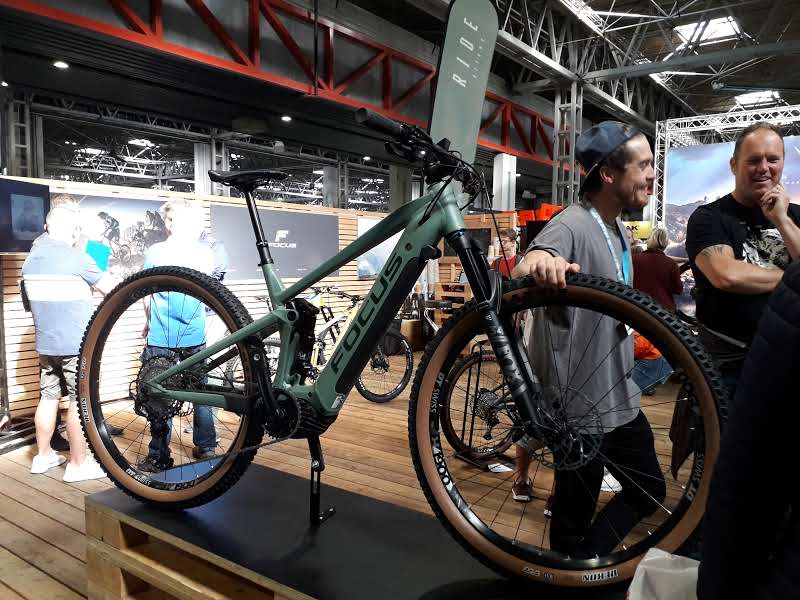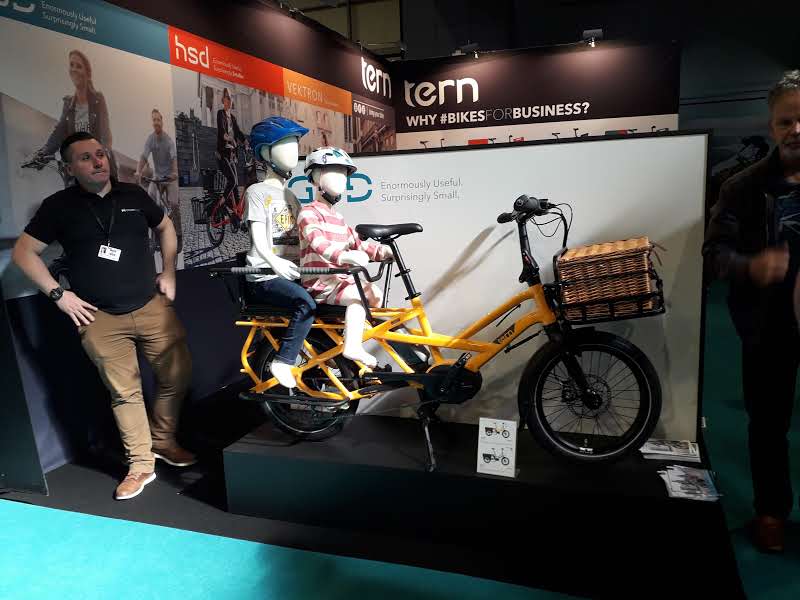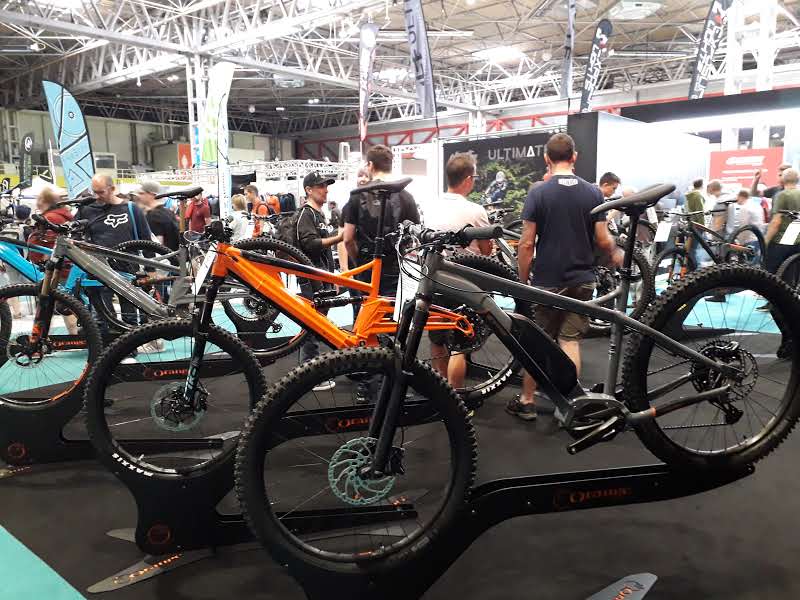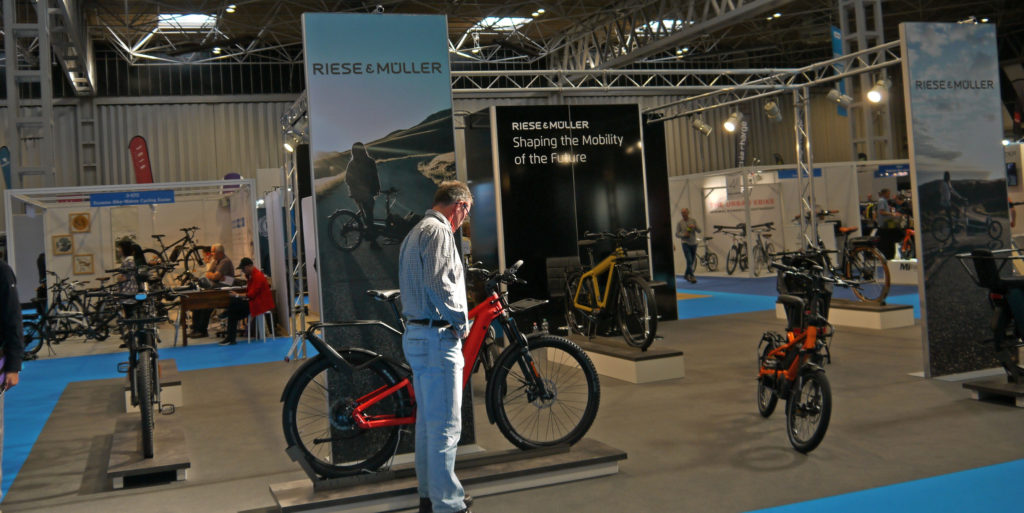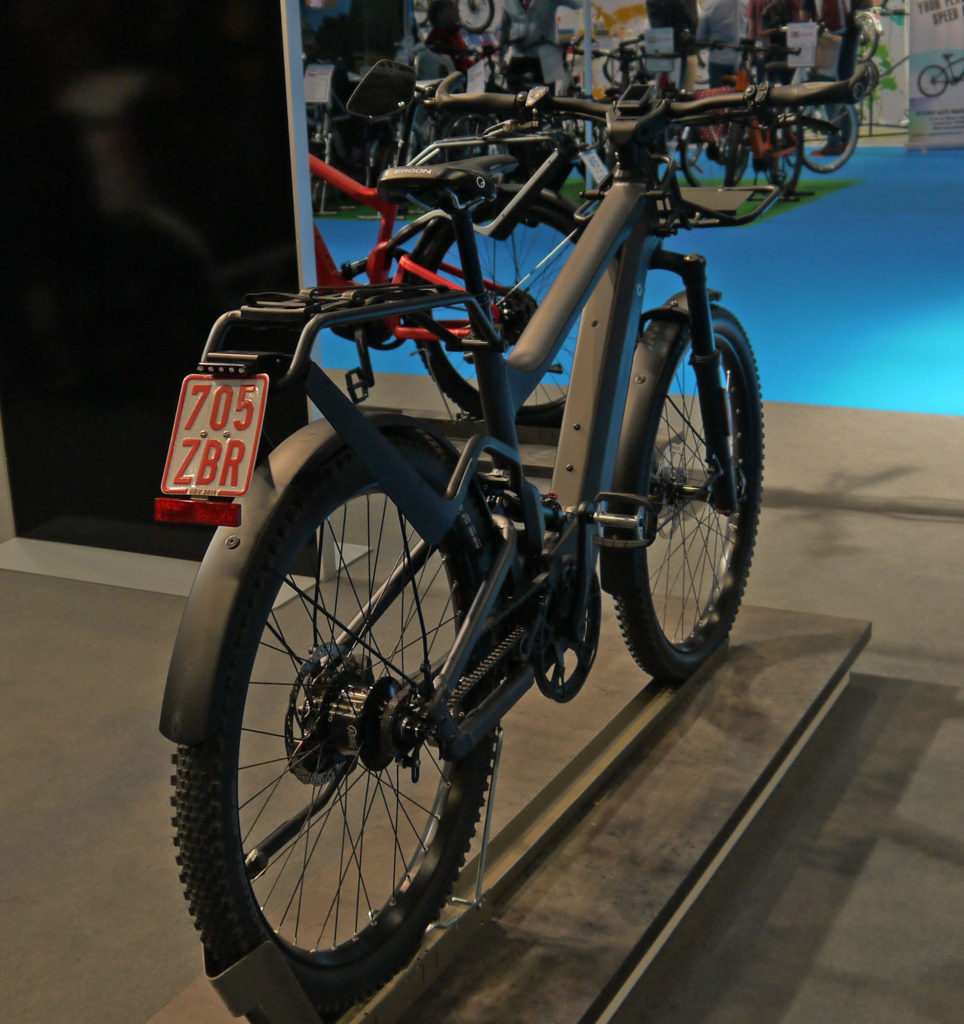 Cyclists Alex, Elliot and Harry kept visitors' energy levels topped up with bananas while raising awareness of the work they are doing with Brunel University to develop to a pollution mask for cyclists. The Airhead team told Pedelecs more about the reasons behind the work they're doing and why they attended the Cycle Show:
"We had an absolutely fantastic time at the Cycle Show! It was our first ever trade show and we only secured our place about five or six days before it started, so it was a big rush to try and pull everything together for our stand…but we hoped it added to the fun, friendly, authentic feel that we're creating for the brand. The bananas were our attempt at drawing people in with a slightly different freebie – healthy and zero plastic waste was our thought process, and it worked a treat!
"Our aim for the weekend was to raise awareness of pollution, speak to people about our pollution mask and the Kickstarter campaign we'll be launching for it. There are actually 40 towns or cities in the UK that have reached or exceeded air pollution limits set by the WHO so we wanted to educate people that it's not just Londoners like us that are affected. The response was amazing. So many people had heard about air pollution in the news and were extremely supportive of what we're doing. The main question was, "when will the masks be ready?" We're working in partnership with Brunel University as part of a Government-backed programme and we're aiming to have a prototype ready before the end of the year so we can launch our Kickstarter campaign. It was also really interesting to hear so much great feedback from people on what their ideal mask would be, so we've added those ideas to our three key aims for the Airhead mask – looking stylish, being comfortable and filtering pollution effectively. Our whole ethos as a business is listening to customers as much as possible, to create a mask that people actually want to wear, so the show was a brilliant chance to meet some future customers!"