Does a little extra oomph appeal on a two-wheeled adventure? Specialist cycling holiday tour operators offer the option to explore a new region or country by e-bike, as well as traditional cycles.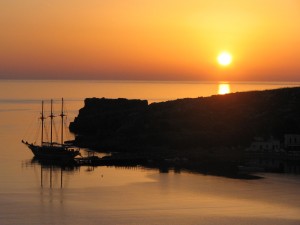 Of course, you're already an e-bike convert so you're well accustomed to the benefit of powered pedals. But for those of you who've never ridden one, an electric bike is a welcome help for slightly hillier terrain or daily distances perhaps slightly longer than you're used to.
Hidden coves and meandering lanes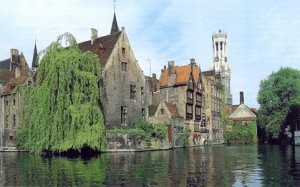 Independent travel company, Freedom Treks, based in the UK, is one of the specialist tour operators to choose from.
They offer over 55 guided and self-guided e-bike holidays in 18 countries for every level of cyclist, in addition to their collection of traditional cycling holidays. They partner with local tour specialists to offer exciting 3, 4 and 7 night cycling holidays in Europe (as well as the UK) that people really want to explore.
All their tours include accommodation, breakfast and route information which has been carefully crafted by a local, so you can discover meandering lanes and cycle along sparkling coves that only locals know. Your luggage is taken care of and, on some trips, guests can even enjoy a little wine tasting or cookery along the way.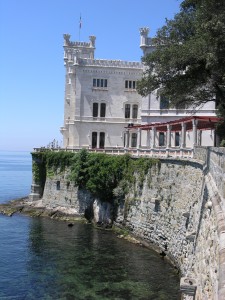 Wheels that keep turning
After a "spike in demand" for electric bikes, Freedom Treks are increasing the number of e-bikes available to hire from 2014. Catherine Gray, Head of Freedom Treks and keen cyclist, tells us "You still need to turn the pedals on an e-bike, so you're still getting all the health benefits, but it's nice to know that when the going gets tough, or steep, you can engage a little assistance to help you through."
"We've managed to freeze (or in some cases even better) last year's prices" she says. "Another of our big tips right now is to book early – especially for our fast-selling tours and even more so if you want an e-bike. Low-cost airlines have some cracking prices available the earlier you can book too.  It's definitely worth booking with an established, regulated operator. We're ABTA bonded, so every penny you pay to us is 100% secure.
Five inspiring Freedom Treks e-bike cycling holidays to try in 2014
1.     Austria Dolomites to Trieste
Guided & Self-guided, Easy to Moderate, 7 nights, Hotel & Cycle.
This is a beautiful stretch from the mountains to the Adriatic Sea. It's a fair few kilometres each day so ground is covered more easily with an e-bike.
2.     Holland Amsterdam to Bruges
Guided & Self-guided, Easy, 7 nights, Cruise & Cycle.
Flat cycling terrain across Dutch polders (low-lying tracks enclosed by embankments)  and Flemish landscapes takes you to Amsterdam's world famous museums and Bruges' medieval squares.
Guided, Easy to Moderate, 7 nights, Cruise & Cycle.
Freedom Treks' most popular e-bike holiday we're told! It tours past rocky beaches and ancient ruins with gentle coastal trails and cruise to offshore islands.
4.    Belgium Bruges to West Flanders
Self-guided, Easy, 7 nights, Hotel & Cycle.
A region of soft green hills, heather dotted landscapes and peaceful canals. This region is likely to be popular in commemoration of next year's poignant World War One centenary.
Self-guided, Moderate, 7 nights, Hotel & Cycle
Florentine steak, fresh focaccia and Chianti wine! This classic rolling terrain is made easier with e-bikes.
A Freedom Treks e-bike holiday starts from just £232pp, with e-bike hire from £90pp. Holidays can be secured with a deposit of just £100 per person, with nothing more to pay until 10 weeks before you go. To find out more and book visit freedomtreks.co.uk .