Richard Thorpe is the design engineer behind Karbon Kinetics, the UK based manufacturer of the Gocycle.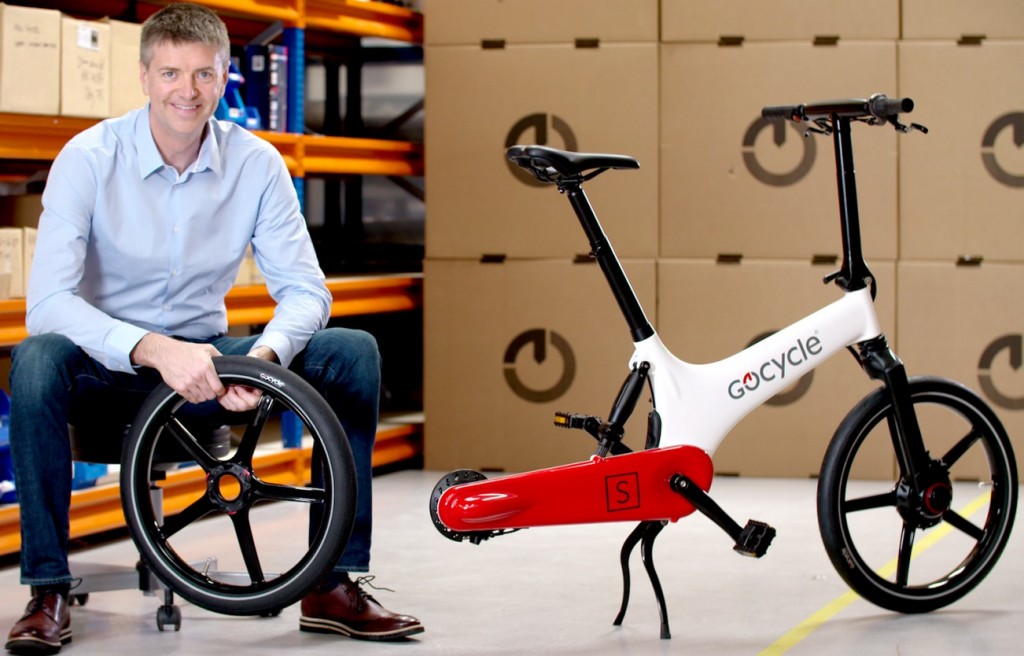 Founding the company in 2002, Thorpe had a vision for capitalising on his 25 years' experience in the motorsports industry to produce an innovative electric bike, the first incarnation of which hit the UK's roads in 2009.
The Gocycle G1 has since evolved into the G3, still with the frame-integrated battery but now also with internal cabling, torque-sensing motor, a daytime running light for safety and visibility, plus the information display built into the clean lines of the handlebar, along with quick release side-mounted 'pitstop' wheels – which need to be removed to fold the bike.

Thorpe's recent focus has been on taking the Gocycle to America, where he has launched the GS model, a new entry-level version, on crowd-funding site Kickstarter.
With one day to go on the Kickstarter campaign, we talk to Richard Thorpe about Gocycle's history and plans for the future.
How did your time at McLaren Cars shape what has since come off the production lines at Gocycle?
"Working in the motor racing industry you are always dealing with bespoke design solutions.  So you start from a basis of solving a problem and you're free to come up with clean sheet solutions.
"Take the Tyrell six wheel F1 car for example.. and the Brabham fan car – very original thinking.  That's what carries through in Gocycle.  Where there was a problem to solve, the solution did not depend on choosing what was currently available to buy – such as standard gears, frame materials, motor designs etc. And then there is the knowledge and experience with lightweight materials."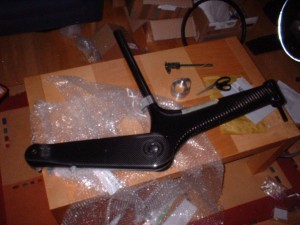 If that's the theory, what about the production process? Where do you source Gocycle components from and where is the bike assembled?
"Great question. Our choice of suppliers offers a combination of many different qualities. There are good suppliers all over the world: north America, Europe, Japan, Taiwan, China and more.. So we source parts literally globally to find the best for each component depending on how it is made. But when it comes to assembly and final quality control, we do that in Europe close to us. Many small sub-assemblies are produced in the UK; the motor drive system for example is assembled in Germany, our battery is produced in Europe, and final assembly is done at our trusted partner for many, many years in Poland. There's no perfect place to make stuff, mostly it comes down to experience and building up a robust and reliable supply chain."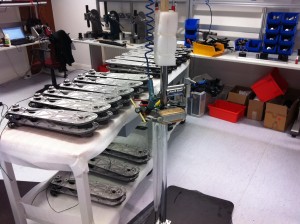 What technical advances are you most proud of as the G1 has evolved into the G3?
"The motor drive unit has evolved steadily becoming quieter, smoother and more reliable.  It's an amazing bit of engineering with 4 times the power density of a centre BB drive.  The revolutionary magnesium injection moulded frame and wheels have not changed much at all since G1. Recently we tried to make the Cleandrive lighter and stiffer with carbon fibre and couldn't do it! Proving that the magnesium swing arm is highly optimized.  But having the Gocycle Pitstopwheels set the world human powered speed record in 2013 at 83 mph is something I am extremely proud of.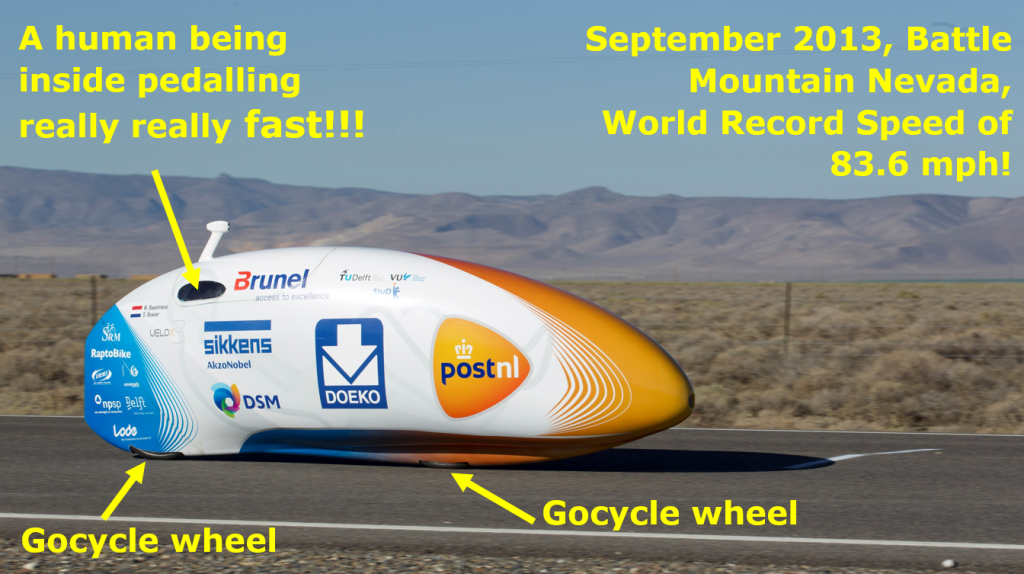 "In 2013, they became the fastest bicycle wheels in the world!  Very cool and true to Gocycle's mission to do things differently and preach the advantages of compact wheels! I guess we are also proud of being based and originating in the UK. There are not many UK bicycle companies around anymore and we are proud to be on essentially our generation 4 Gocycle selling globally and still making parts in the UK."
What journeys are the Gocycle best suited to? With the wheels needing to be removed to fold the bike, it doesn't fold as easily as some on the market. In terms of portability, how much does it weigh?
"The folding aspect of Gocycle is mainly for convenience of storage or for transport. Some in the industry would say it is a "demountable" cycle similar to a Moulton as opposed to a pure folding bike such as a Brompton.
"When you start riding an e-bike, you find that you can go further and faster than you thought possible and in many cases can replace a train journey or car / bike journey. The design priority is on rider fit and comfort as well as good handling and riding dynamics. So there are compromises made to the folding, but no compromises to the fit and ride. But you still have the convenience of putting it in the boot of the car if needed and because there are no exposed parts like a greasy chain, folding it down is clean and easy.
"The pure Gocycle weighs 16 kgs and when broken down into its sub-assemblies (frame/wheels/seat post) is easily managed in and out of a car boot. The portable docking station makes it easy to keep all the bits together and move around on the four caster wheels."
We recently reported on the Kickstarter launch of the GS in America. Why have you chosen to pare down to an entry-level product to launch in the US?
"Our G3 has all of the high tech gadgetry you could want, including great power meter readouts and data on the App and the Daytime Running Light (DRL).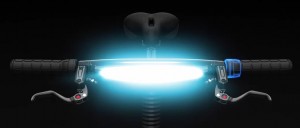 "But some customers prefer a more simple and pure electric bicycle experience and that is what the GS is about.  It has all of the core Gocycle DNA that is on the G3, such as the world record Pitstopwheels, the G3 drive system,and our own developed G3 battery and BMS (battery management system)."
In our previous article you told us that Kickstarter provided awareness and reach in America that would otherwise be hard to match – how is the campaign faring? Can people in the UK receive a bike from this campaign?
"Well, since starting there has been a consistent rate of backers joining and we hit our funding target with around 2 weeks remaining.  But at the time of writing this, we have only 40 hours left in the campaign!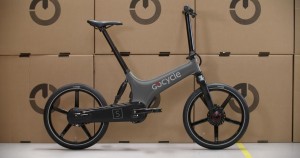 "We offered 3 'stretch goals' to backers, which means that if the campaign reaches certain funding levels, we offer free extras. It's a way of offering more to backers if you exceed the funding target. We've hit the first two goals already: at $300,000 we offered a second more conservative base colour for backers to choose from, then at $350,000 we offered a free upgrade to a Fast Charger.  We are on $375,000 now, and if the campaign goes over $400,000, then we will fit Bluetooth and the GS App as standard for all backers.  That's incredible value for what is a 4th generation Gocycle that can be backed on Kickstarter for $1,999!  Once the campaign ends, that's it and the prices will increase significantly next year. "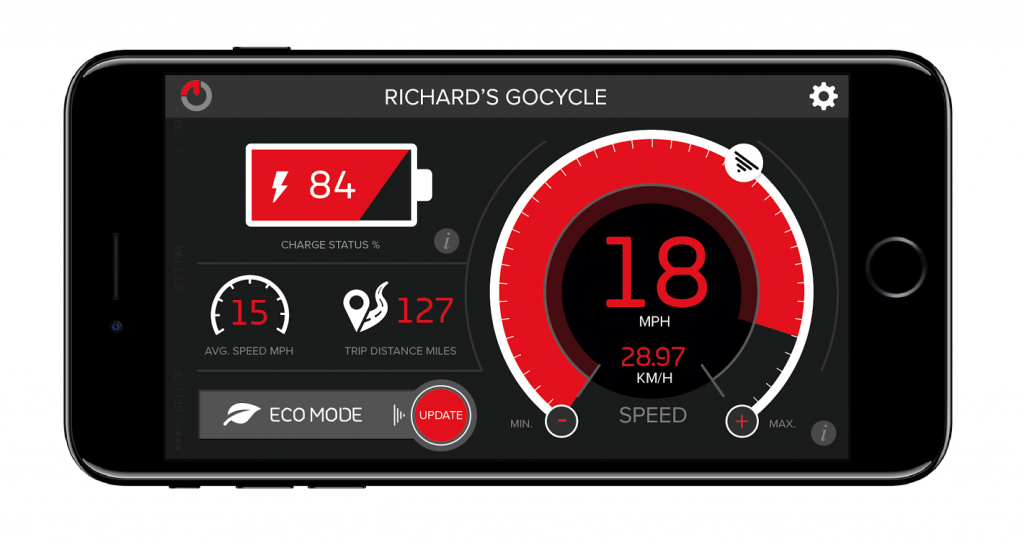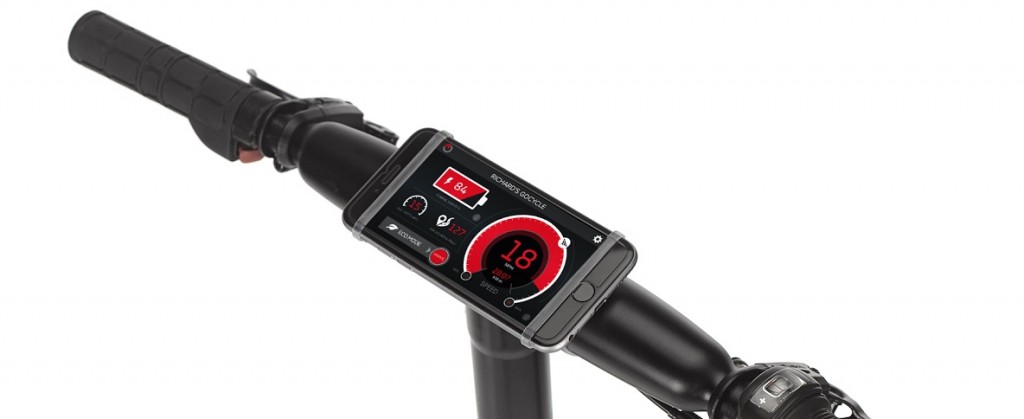 "The campaign is open globally and UK backers are the highest number behind the USA.. The product will be shipped direct to each backer and specc'd to the territory of their choice. As it happens, we've actually had our strongest year to date in the UK with Gocycle G3s too."
On that note, what's next for KKL and the UK market? With the retail price of the G3 starting at £3299, have you been considering launching the GS in the UK for those on a tighter budget?
"Prices for our G3 will increase at the start of the year due to the exchange rate. Response to the GS model has been very positive and we are looking to offer it through our dealer network in the UK and Europe in 2017, but not at the Kickstarter prices!"
The GS Kickstarter campaign closes tomorrow and can be found here: Gocycle Kickstarter campaign