Juicy and Neomouv's newly announced partnership and joint range were on display over the weekend at the Cycle Show eBike Village. Juicy's new 15Kg Ticket, one of the latest models unveiled for the burgeoning eRoad market, has been built to suit commuters needing a shorter range from a lighter e-bike, their Ticket to ride comes with a 250W Aikema motor and 280Wh battery.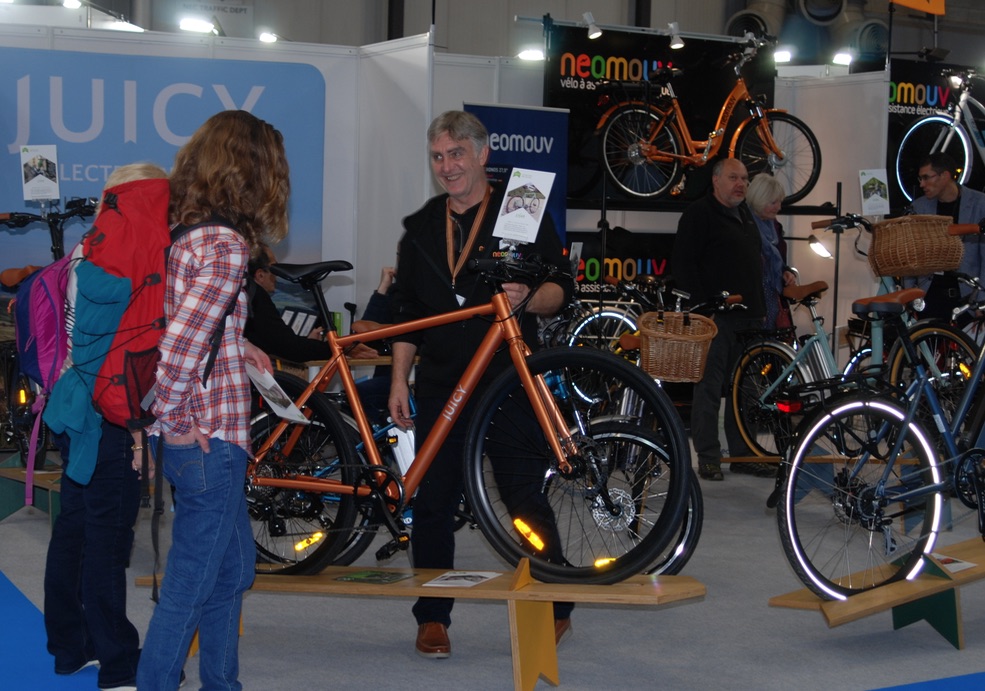 New from Batribike for the show was their pre-production £999 folder with a 3 year motor warranty, available from spring 2019.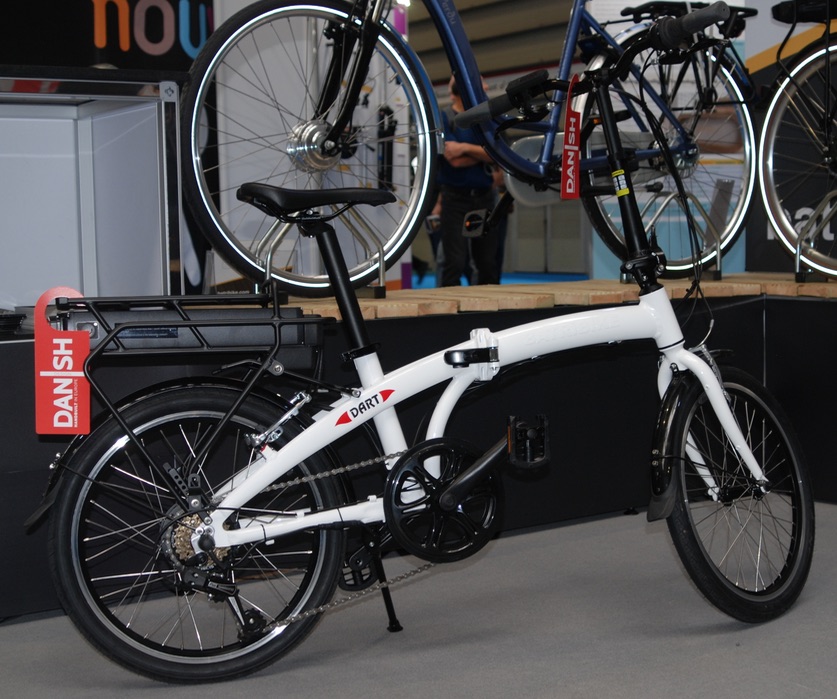 Centre stage from Ribble was the carbon eRoad Endurance SLe. Weighing around 11Kg according to Ribble, the Endurance SLe is aimed at the fitness rider tackling challenging terrain and distances, with 3 power settings from an electric bike designed to "look and feel like a normal high-end road bike."
For those wanting extended range, Ribble have also announced the upcoming release of an additional battery to "triple the distance."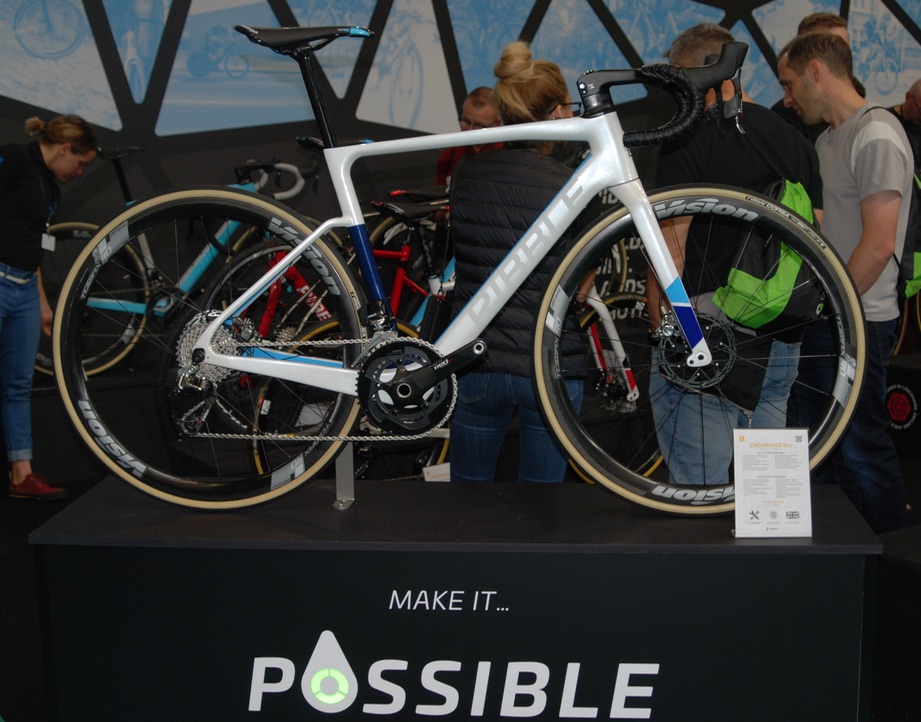 Integrated design is also at the heart of Cube's Agree Hybrid C:62, which utilises the 3.3Kg – and removable – Fazua drive unit (250Wh battery) for seamless looks and pedal assistance. Popping the drive unit out of the carbon frame gives the option of unassisted riding on a bike closer to the weight of a regular cycle. The Agree Hybrid C:62 SLT weighs 12.6kg in 56cm including the Fazua drive system (9.3kg with the motor and battery removed).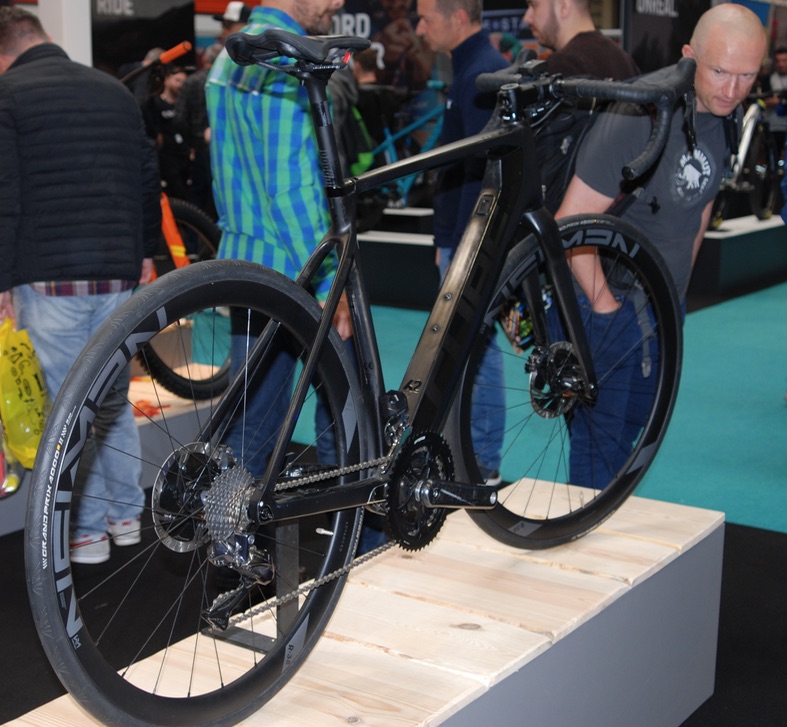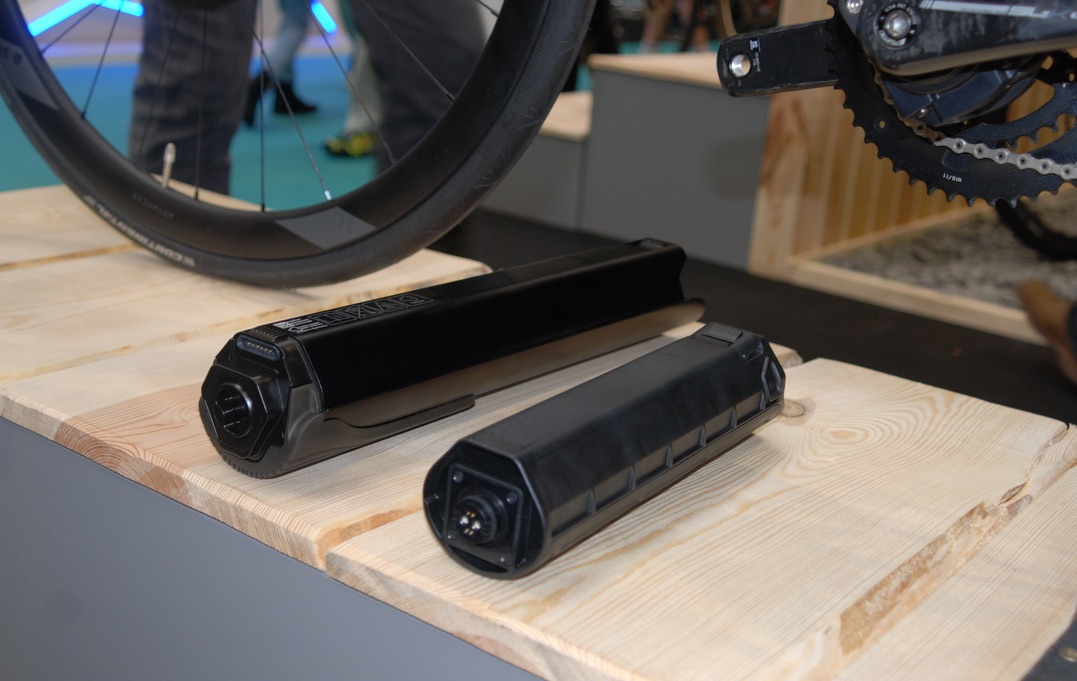 Available from Wisper in 2019 will be their Wolverine eRoad Alloy and Carbon models.
Wisper have also chosen the Fazua drivepack for its ease of 'one click' removal and the powered or unpowered flexibility it offers riders. Even with the drivepack fitted, the Fazua system is favoured for resistance-free cycling past the 15.5mph assistance cut off.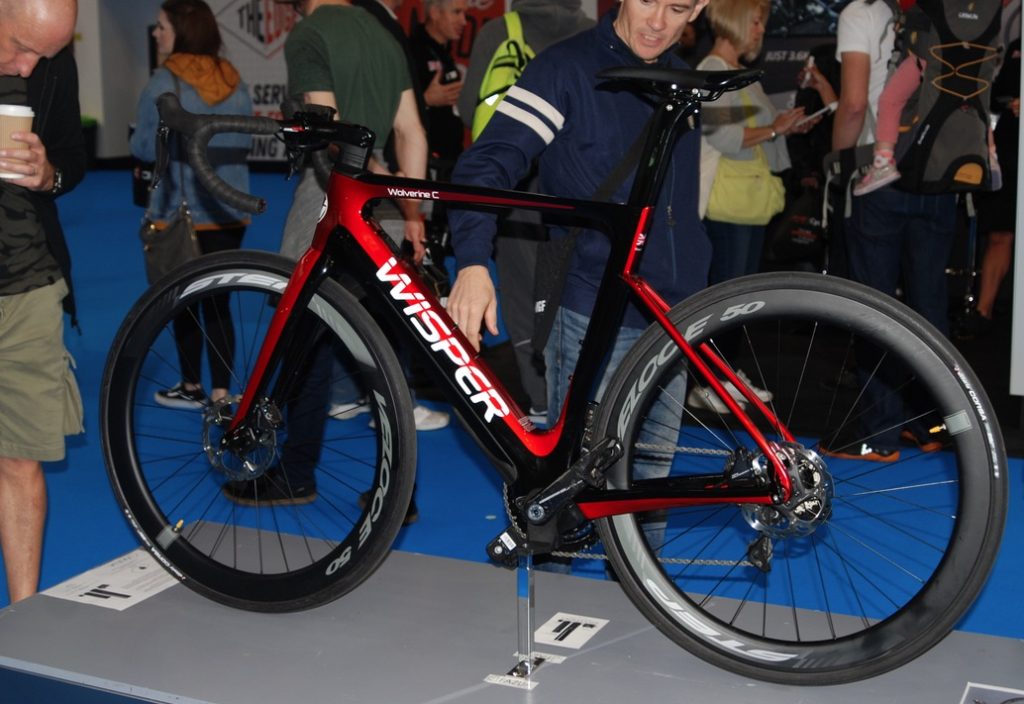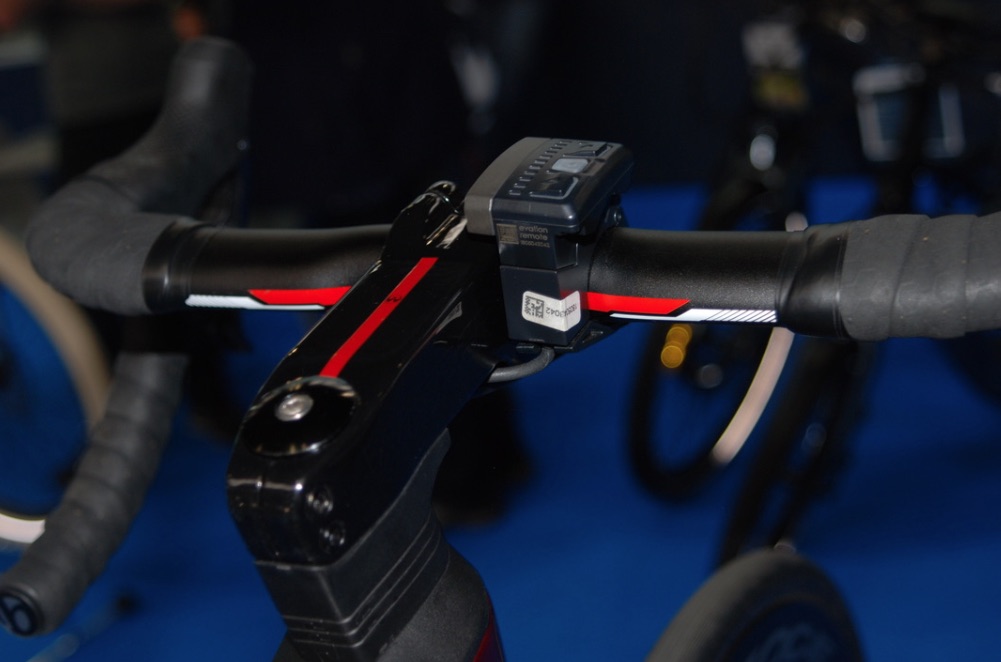 Leisure centres and e-bike hire tourist spots are fuelling demand for Cube's kids' eMTB model, Acid 240, for 14 year olds and up. Cube explained that whilst parents are embracing e-bike hire on weekends away, their children, "naturally built with a sprint physique, not endurance" can struggle to keep up on hills and longer rides. This model, new for 2019, levels the field for the entire family.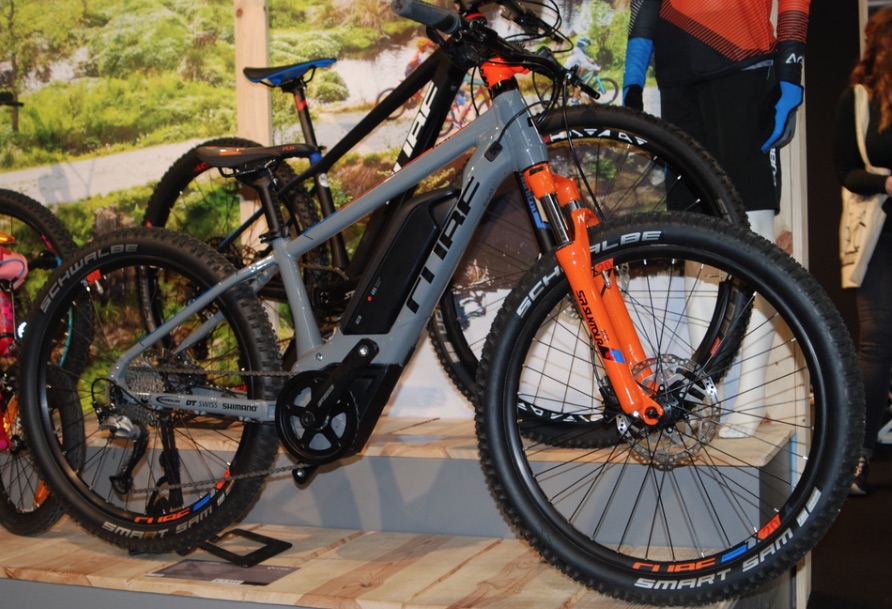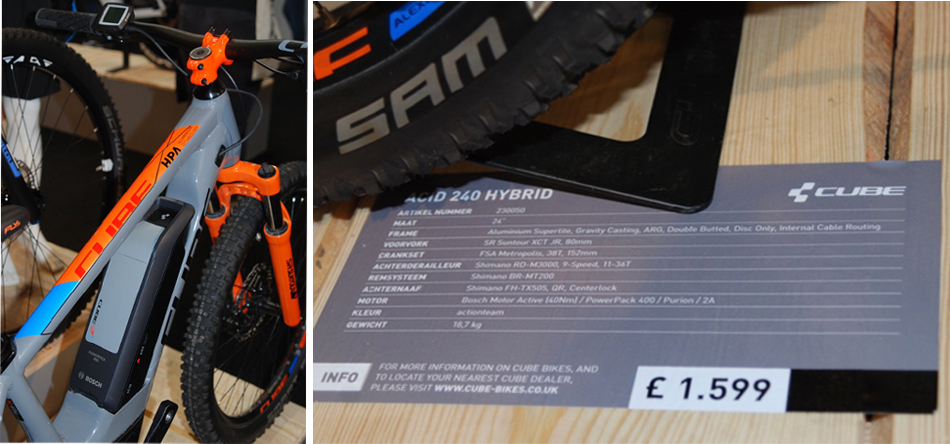 Ampler raised their profile in the UK with their first showcase at the Cycle Show. The Curt, Stout and Stellar have been available through direct sales since 2016; powered by a rear hub motor and integrated battery, Ampler's 3 models were available to try out on the test track.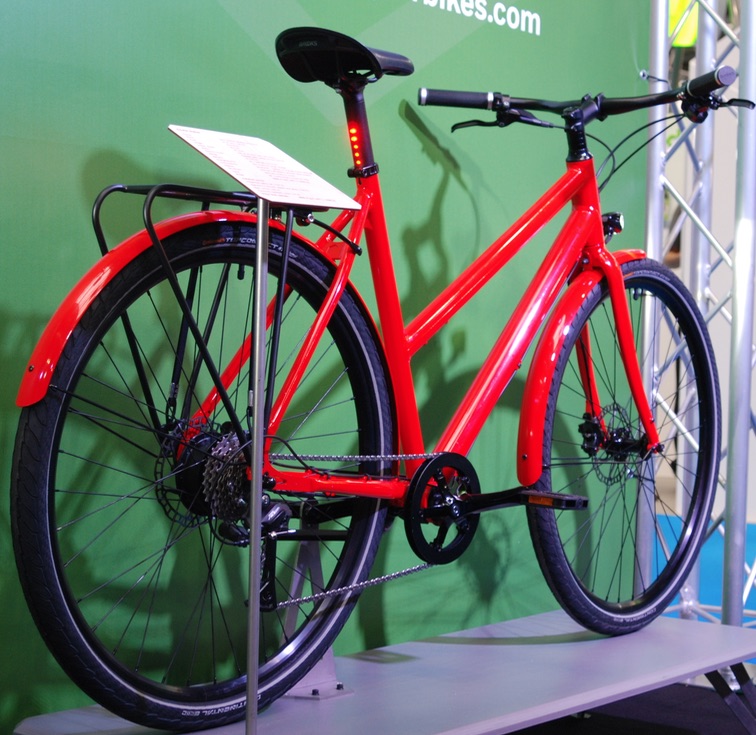 Distributed in the UK through EBCO, Corratec's one-size-fits-all LifeS model comes with chunky 'about town' tyres, a range of coloured mud guards and an advertising campaign with attitude. Powered by Bosch Active, the uni frame geometry enables feet to be flat on the ground while seated.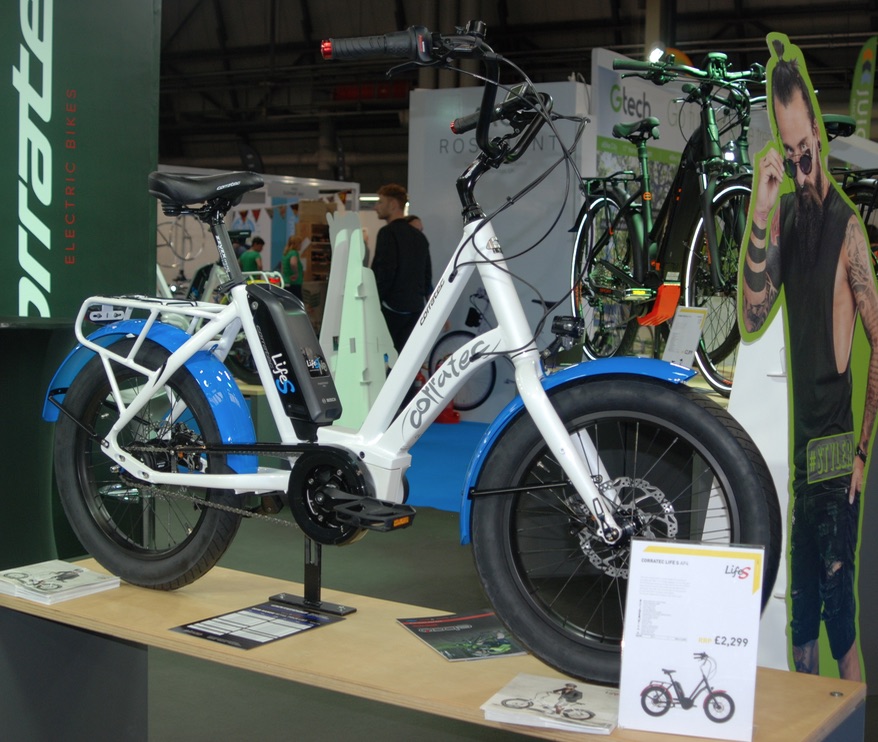 Continuing the focus on urban transportation were Riese and Muller's Multicharger and eCargo models. Described as a 'cargo-optimised' electric bike, the Multicharger has a 64.5cm long carrier to transport a passenger (up to 60Kg) or affix 33 litre panniers, opening up options for touring and family transportation.