Mail by e-trike will be making its debut in Stratford (London), Cambridge and Sutton Coldfield later this month.
The 6 month trial is being heralded as an example of Royal Mail's efforts to reduce C02 emissions. The 250w assisted trike's cargo area will offer a large load capacity for letters and smaller parcels being delivered in trial areas.
Eight e-trikes are taking part in the trial, with Royal Mail hoping for a wider roll out in future. Royal Mail say that e-trikes are the 'first of a kind' for a company that has delivered the nation's post by various modes of transport, from horse and cart to steam engine – with 2019 marking 120 years since Royal Mail first experimented with motorised vehicles for deliveries.
Will Norman, London's Walking and Cycling Commissioner, said: "I'm delighted that Royal Mail is trialling e-trikes which will take polluting vehicles off our streets – helping to reduce congestion and clean up London's toxic air. I hope this trial will be extended and other delivery companies follow Royal Mail's lead so that many more communities can benefit."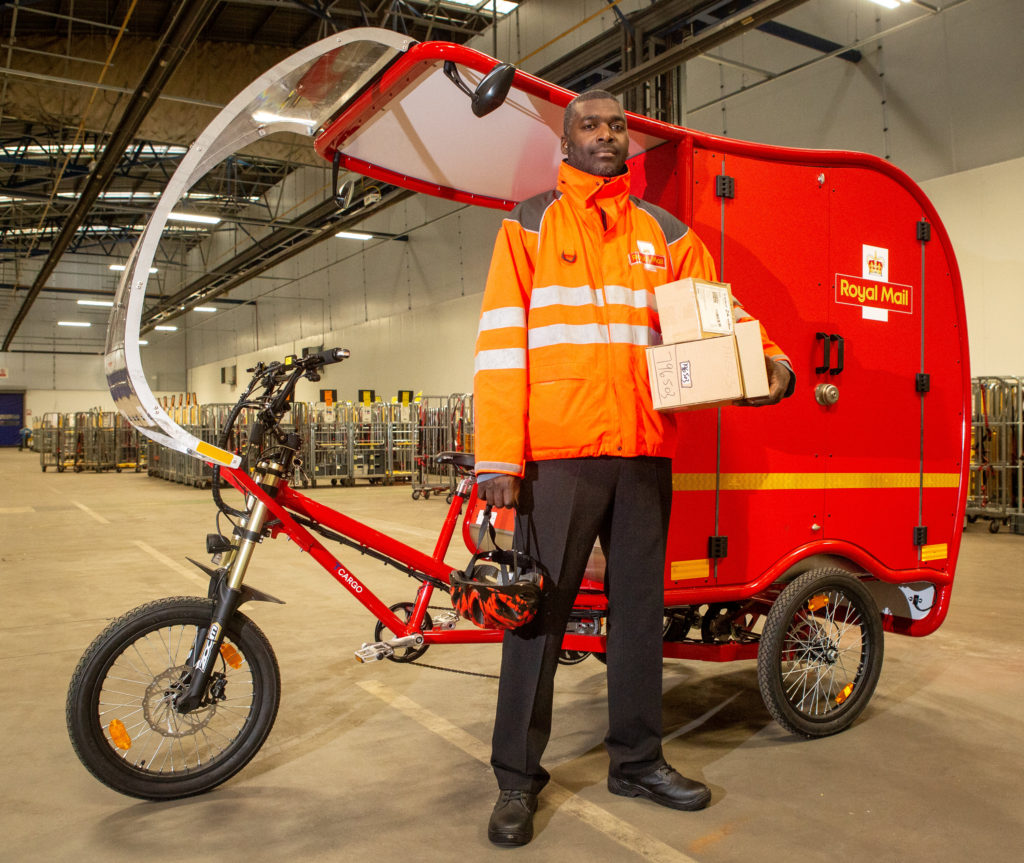 Image credits: Tim Ireland/PA Wire/Royal Mail