Crispin Sinclair this week launched his Babel Bike, which he claims to be the 'world's safest bicycle,' on crowdfunding site, Indiegogo.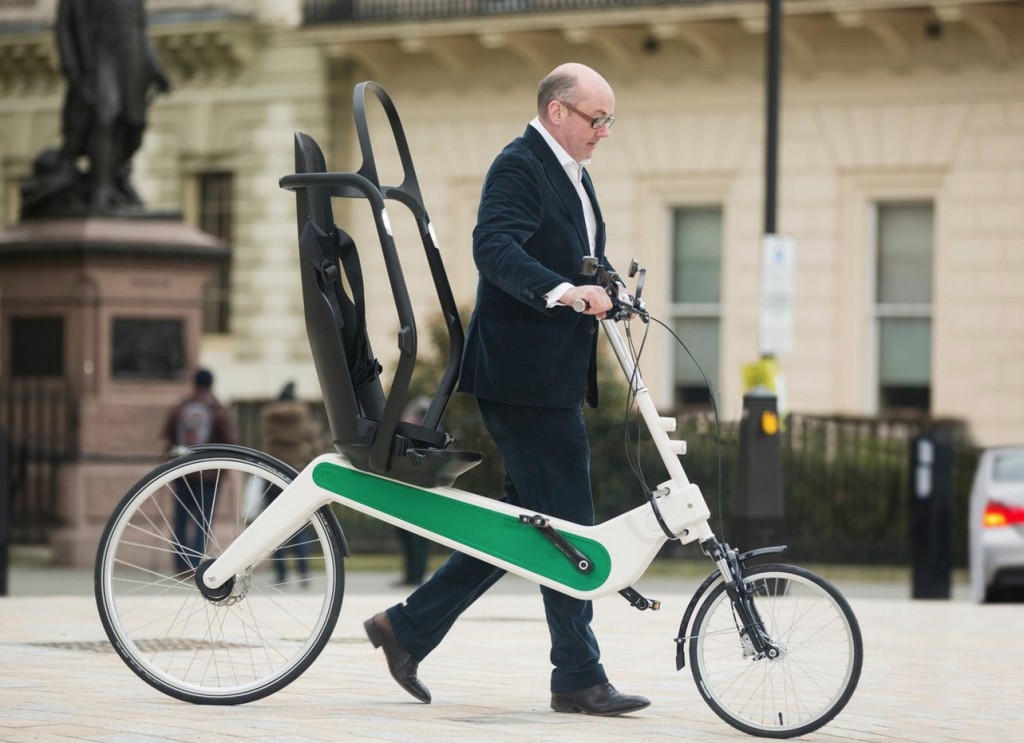 Aiming to raise £50k in a month to put the bike into production, Crispin Sinclair Innovation plan to retail the electric version of the bike at £3,499.
Designing the bike took 3 years and was the result of its founder "bouncing off the side of a turning van".  The design features what the company call a 'safety cell,' with the rider's seat surrounded by roll cage safety bars designed to push the bike away on impact.
Sinclair was particularly focussed on the ongoing danger posed by turning trucks and buses on busy roads. Another recent fatality on London's roads unfortunately falls into line with TfL statistics, which blame 65% of cycling fatalities on large vehicles cutting across the paths of vulnerable cyclists.
The company say: "The shape and structure of the bikes helps to reduce deaths and serious injuries from turning lorries and buses at busy junctions – the single biggest killers of cyclists, but of course the bikes still need to be fast and fun to ride."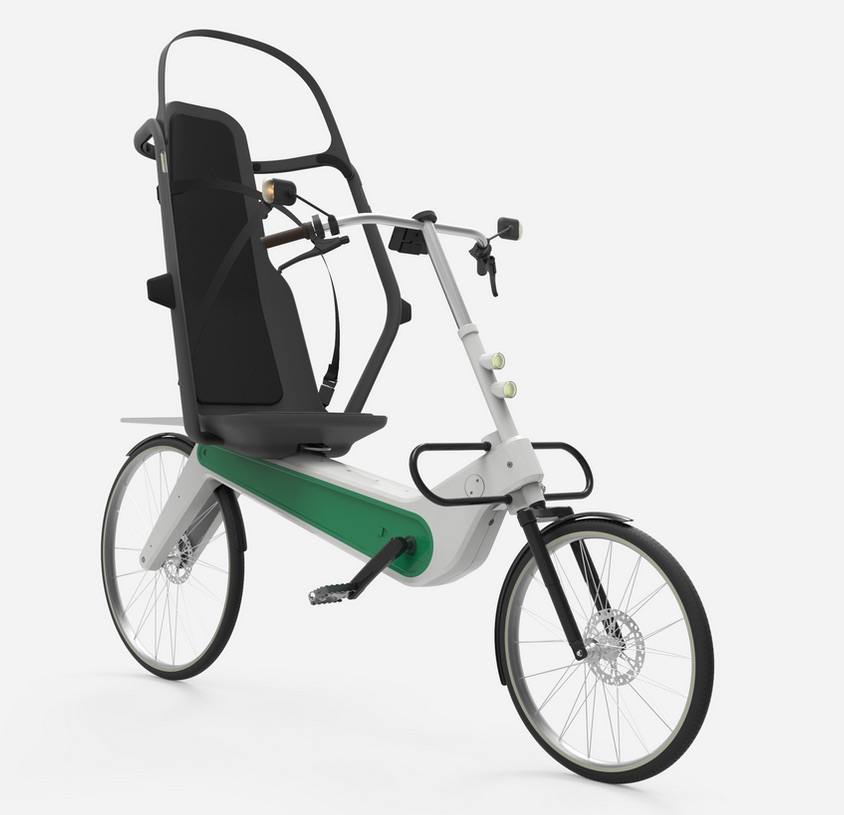 The company say the prototype was tested alongside the heaviest road-legal trucks, weighing 38 tonnes, with the bike "being successfully pushed away" whereas "a normal bike and rider would have been run over".
Also with safety in mind are built-in front and rear lights which come on automatically when pedalling as well as indicators, so your arms stay inside the protected area. Brake lights, rear view mirrors, hazard lights, a horn and car-style seat belts provide added safety.
A Shimano 250W motor provides assistance with a maximum 80 mile range according to Sinclair; powered assistance cuts out at 15.5mph.
Crispin Sinclair, founder of Babel Bikes says: "Our dream is to put a million more cyclists on our roads, and therefore take a million cars off them. To do that we need to give cyclists their safety back. As a recent report put it: 'If we can tackle the safety issue, we could open the floodgates to a new era of mass cycling participation,' and that is exactly what we hope to do and with the help of the Indiegogo community."