Previously known as Hinton Bikes, the pair behind the FLIT-16 today launch their folding electric bike on Kickstarter, with discounted pre-orders being taken for the first batch of e-bikes off the production line.
FLIT co-founders, Dave Henderson and Alex Murray, met in 2015 whilst studying in Beijing. Electric bikes were their favourite way of getting between lectures. Since then, 3 prototypes have emerged from a "blank sheet of paper" followed by awards from the Design council and ACID and now the fully developed e-bike launching on Kickstarter.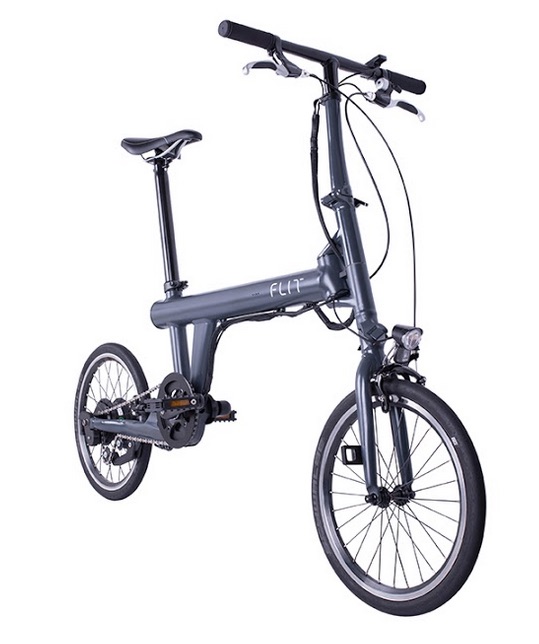 Technical Lead and ex-Jaguar Land Rover engineer Henderson explained to Pedelecs how he designed the folding bike to achieve aesthetics, handling and practicality:
"We wanted a clean look and easy wheel removal so we opted for a rear swing arm without seat stays and a low position suspension unit.
"For the main frame we wanted a large top tube for battery storage and then balanced this with a wide down tube that tapers to the bottom bracket area. The taper continues all the way to the rear dropouts to give a sweeping S-curve for a consistent appearance.
"For a compact fold we wanted the front and rear wheels side-by-side, so we needed the front wheel to move out to the side and towards the rear of the bike during folding. We didn't want to do this with a folding hinge on the top tube because we needed the space for battery storage, so instead we used a combination of an offset headset and fork crown hinge.
"The lack of hinges and large diameter of the top tube had the added benefit of giving a stiff main frame which has contributed to the excellent handling of the FLIT-16."
Both the rear light, which is built into the back of the frame, and the fixed front light are controlled via the handlebar display. The bike weighs 14Kg including battery and folds in 10 seconds, rolling on its rear wheel to get across station platforms.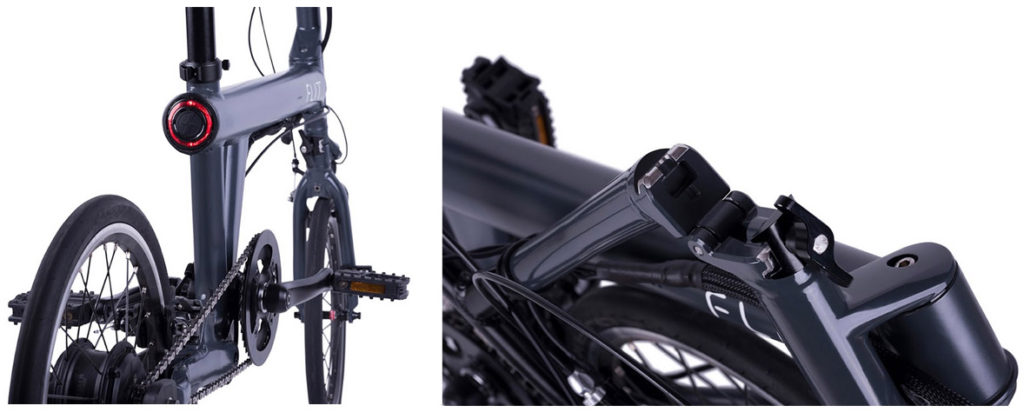 FLIT have won multiple grants, with support from the likes of the Design Council, the University of Cambridge and the Department for Transport. The FLIT-16 recently won the ACID Design & IP Champion award and has also been selected as a Eurobike Startup Award finalist.
"We've seen growing support and excitement for the FLIT-16. After receiving positive feedback from 100s of test riders and experts, we're excited to launch it on July 30th," says Murray.
The crowdfunding campaign starts on 30 July and runs through to 7th September 2019. Kickstarter pricing begins at £1,250, saving over £1,000 on the final retail price.