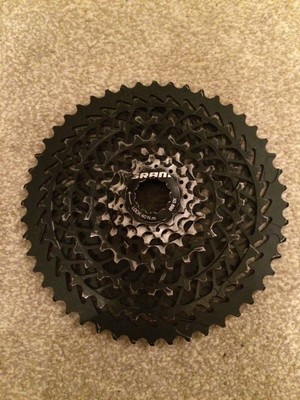 sram xg-899 e cassette 11-48 8 speed electric mtb cassette. used but in good condition, these retail at nearly £400 so grab a bargain!
My thoughts are that this has come off of a bike that has been dongled/derestricted, been kept in "Turbo" and hasn't seen much hills(or chain lube!)? The wear to the finish seem mainly to the highest 4 of the 8 gears- but the highest 3 are replaceable for £25 it's the solid block that makes up the 5 lowest that makes it so expensive... It doesn't look too worn tbh but who can tell?
£99...or "make an offer"? £50?!
Last edited: