The Sywtch eBike kit is close to hitting $250,000 in sales worldwide in just 25 days on crowd funding site Indiegogo.
It is a complete 36V 250W eBike kit with 5Ah or 10Ah battery, available in ANY wheel size and compatible with virtually any bike.
The ludicriously low initial price of $299 (about £225, 54% off the RRP) is available until 15 December so you have just 4 days left to take advantage of this deal.
Visit here to pre-order:
https://www.indiegogo.com/projects/swytch-convert-any-bike-into-an-ebike-electric/x/17692689#/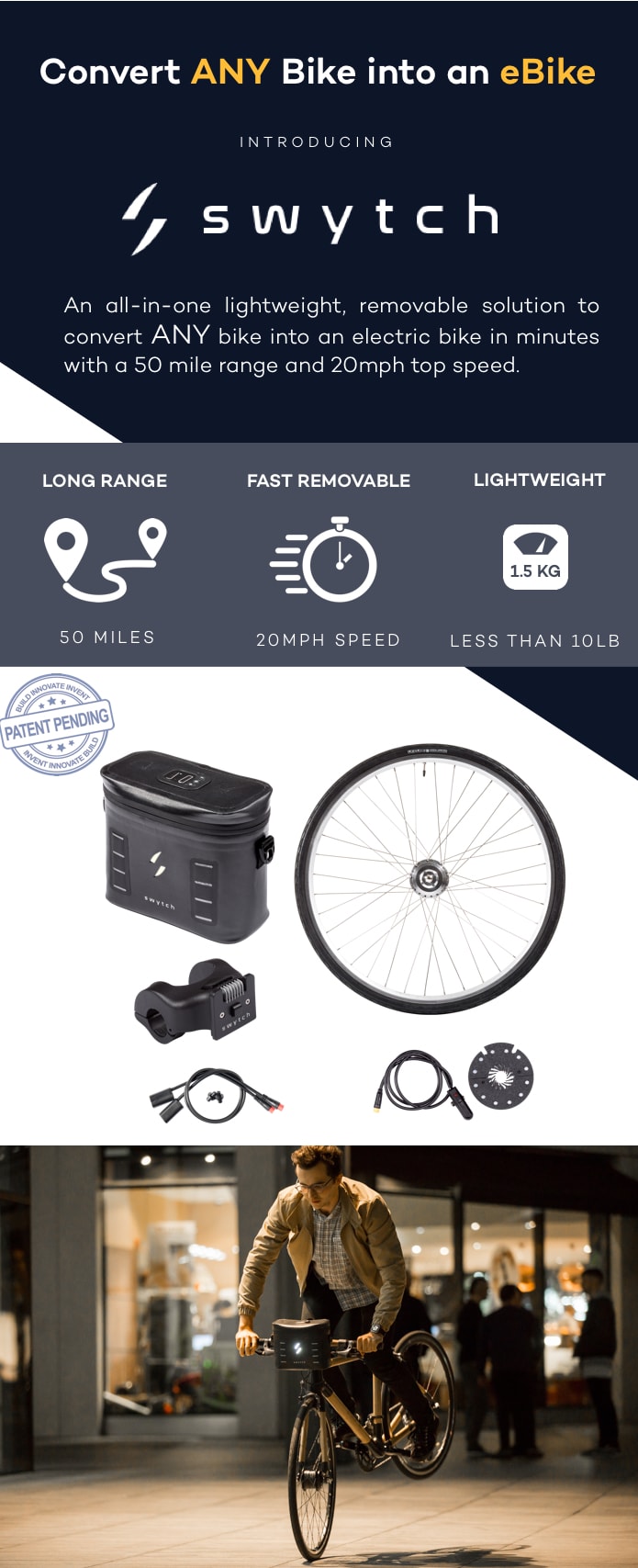 It is a spin-off brand of Panda eBikes, the result of 4 years in the eBike conversion business trying to design a simple, lightweight and universal eBike system that works with any bike - saving the endless back and forth that is usually required to work out which ebike kit and battery type is the best fit for your bike.
Any questions let us know!