Swytch Technology has today announced the upcoming launch of a smaller and lighter conversion kit.
The new Swytch e-bike conversion kit features a 700g battery "power pack," similar in size to a large smart-phone. Swytch say the battery will provide 250W of power, a 9 mile range for shorter trips and commutes, plus a recharging time of around 1 hour.  The pedal-assist kit will be available for pre-order from May.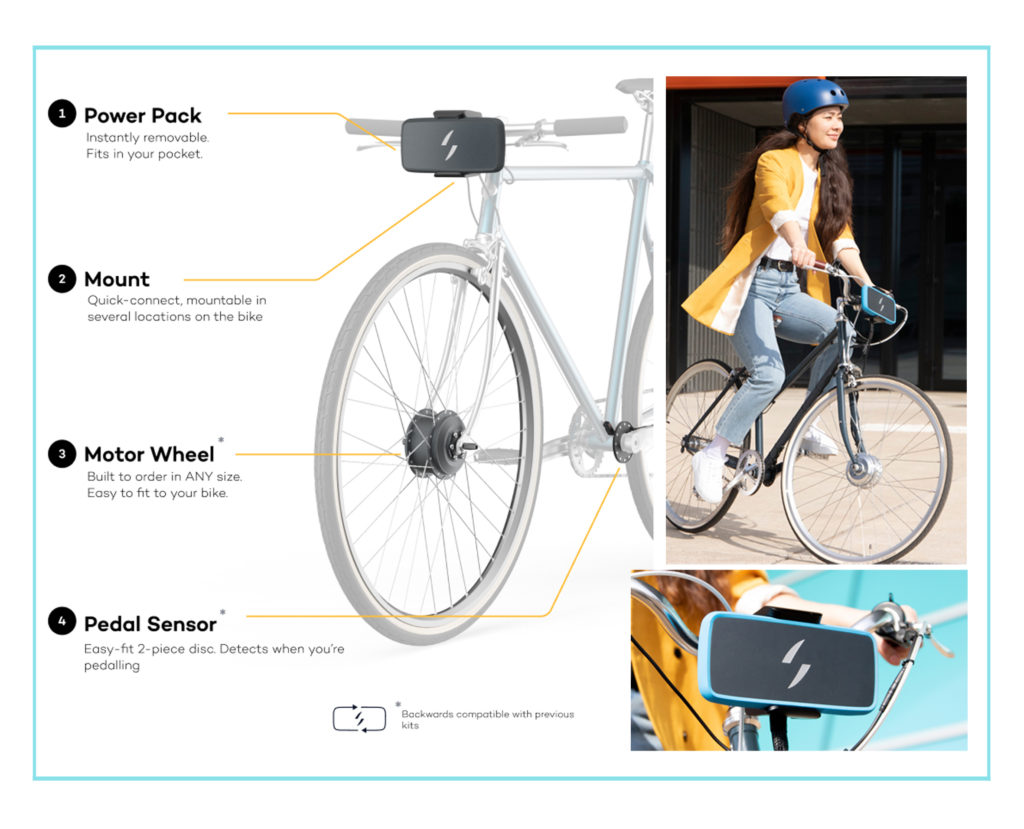 Swytch was founded in 2017 by Oliver Montague and Dmitro Khroma, who set out with the aim of making sustainable city transport accessible to all. Raising funds and awareness on crowd-funding platform Indiegogo in the early days, the company say they've helped over 40,000 customers 'upcycle' their existing bike by adding their pedal-assist kit – with over half of those sales made to international customers. While Swytch's head-quarters remain in London, the company have distribution centres in Europe, the USA, Canada and Australia.
Oliver Montague said: "Our job as innovators is to make environmentally-friendly technology that people want to use because it is cool! That way, a global change to a more sustainable way of life will happen naturally."
Swytch anticipates that global sales volumes will grow to 50,000 units annually, having recently raised £3.8M of equity investment, primarily from climate tech and sustainability-focused investors. The company say the latest round of funding will be used to grow Swytch's team, as well as scaling up their manufacturing and supply chain to increase production capacity.