Carrera Crosscity Electric Bike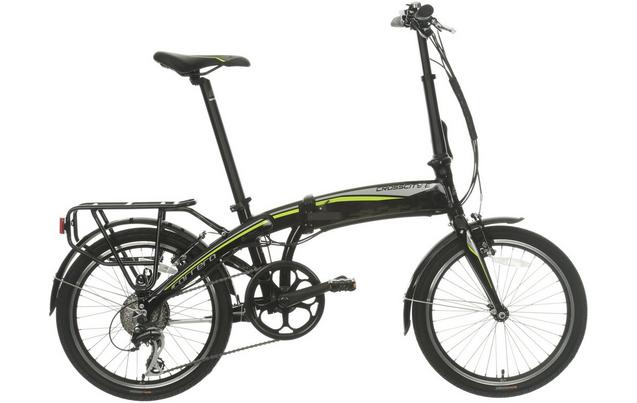 https://www.halfords.com/cycling/bikes/electric-bikes/carrera-crosscity-electric-bike
Happened to pop into Halfords this evening and saw the above ebike. Hardly going to set the world alight. But the thing that got me was the incredibly small distance between the very bottom of the derailleur and the ground. On the stand, it must have just about been in contact with the bits that the tyre rolls into.
(What I saw looked worse than in the picture. Perhaps frame size has some impact? No idea what size the one I saw. At the time I assumed there was only one size.)
Maybe in the real world, it works adequately, don't think I'll be trying one to find out. But it offends everything in me. It looks wrong. It surely must foul some bike stands? And isn't it going to get more muddy water, stones and anything else thrown up onto it?