I have been riding an old Powacycle Cambridge bike which has a throttle fitted, which is extremely useful for me as I suffer with bad Emphysema and have very limited lungs. The ability to be able to start off from standstill, using the throttle, and then gently start to pedal once enough momentum has been established means I can manage to get a small but important amount of exercise and I love riding the bike as it hugely expands my horizons.
Now I am so enthusiastic about ebikes, I am now prepared to buy a new bike, Something along the lines of the
Carrera Vengeance E Mens Electric Bike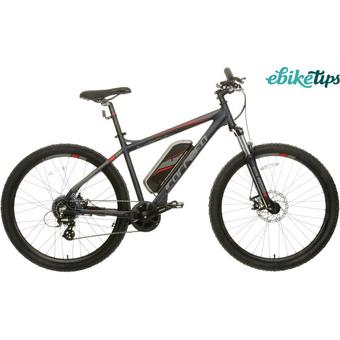 Shop the latest Carrera Vengeance E Mens Electric Mountain Bike at Halfords UK
www.halfords.com


or the
Haibike SDURO Trekking 6.0 2019 Mens Electric Trekking Bike 52cm



Trekking and electric assist are the perfect marriage. Haibike Trekking models represent long distance comfort with all the extras.
www.e-bikesdirect.co.uk



or the Cube Acid Hybrid One 2020
Range
30 - 140 Power
Assisted Miles*
Motor
Bosch 250w Crank
Drive G3 Performance
Battery
Bosch 500Wh
PowerPack 36v
Speed
Electric Assistance
up to 15 mph
Cube Acid Hybrid One 500 2020


My question is can a throttle easily be retro fitted to the controller circuitry ( plug and play)
to enable me to use bike in the same way as I have been riding my previous bike. I am a retired electrician so if it is possible I'm sure I have the competance to perform the work required.